10 Interesting Ways Argentina Surprised Me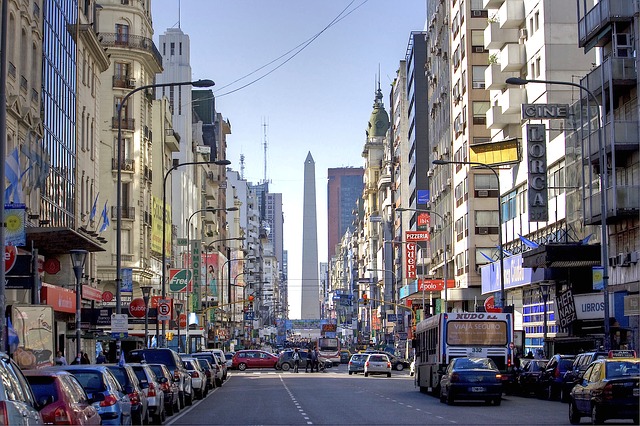 Argentina has been one of my favorite countries to date that I've visited for many reasons: the juicy meats, the sultry tango, the passionate street art, the challenging hiking opportunities. Probably the main reason I loved the destination so much was because it surprised me, and continued to keep me guessing throughout my month there. To give those interested in visiting Argentina an idea of what I mean, here are 10 ways Argentina surprised me.
10 Ways Argentina Completely Surprised Me
1. Sweets For Breakfast
While I've seen many interesting breakfasts throughout my travels — rice water in Ghana, soy-soaked tofu in Japan and toast with vegemite in Australia — none compare to the way locals in Argentina load up on sugar for breakfast. Chocolate, cake, cookies, alfajores, jelly beans – it's all considered a great way to start the day.
2. Expensive
Before backpacking South America, I was under the impression everywhere would be cheap. This was not the case in Argentina. The exchange rate to the U.S. dollar as of August 22, 2013, is 18 cents for every Argentine peso. Patagonia is especially pricey, with hostels charging about $18 per night, budget hotels around $40 per night and many of the typical excursions being over $100. I'm not saying it's outrageous, but compared to many other destinations in South America, it's much more expensive.
3. Malbac
I've tried Malbac plenty of times from Australia, France and South Africa, never being particularly fond of the flavor; however, it's completely different in Argentina. It seems to have a richer, fruitier flavor and velvety texture that my palate took well to (probably too well!). Sipping Malbec in Argentina is a quintessential travel experience I highly recommend.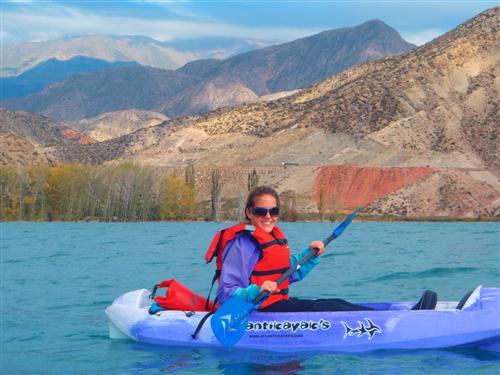 4. Potrerillos
One day trip from Mendoza that I took was to a lesser-known but worthwhile town called Potrerillos. Surrounded by the Andes Mountains, the quiet town is the perfect place to enjoy kayaking, rafting, hiking, biking and other adventure sports in a beautiful setting. Moreover, it's virtually unknown, so you won't be fighting the tourist crowds. For more on this, check out Off The Beaten Path Adventure In Argentina: Potrerillos.
5. Luxury Buses
I had always heard intimidating stories about the local buses in South America. While I had some story-worthy experiences throughout Ecuador, Peru and Bolivia, the buses in Argentina were pretty luxurious. For example, when taking "Via Bariloche" from Buenos Aires to Bariloche, I was served snacks, a hot dinner, dessert and even midnight champagne. There were movies in English, blankets, pillows, seats that reclined far back and all around great service in the pristine bus.
Read the rest of this post on Jessie on a Journey. Why I Love Argentina: 10 Ways Argentina Surprised Me
Why I Love Argentina: 10 Ways Argentina Surprised Me
Related Reading
Have you traveled to Argentina? What were your impressions? We'd love to know if there's any important information you recommend adding to this list. Email us at [email protected]pinkpangea.com for information about sharing your experience and advice with the Pink Pangea community. We can't wait to hear from you. Top photo by Pixabay.