4 Impressive Sights in Buenos Aires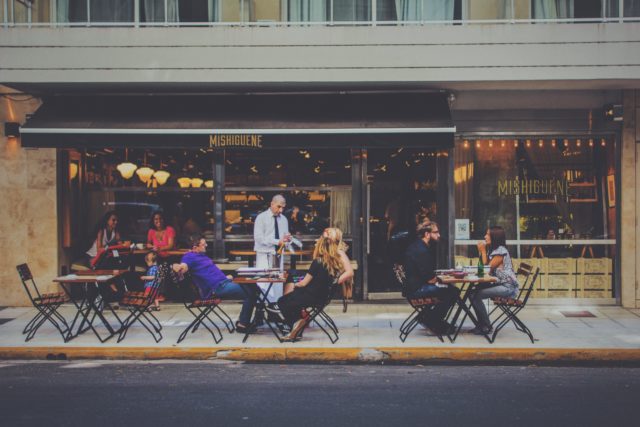 Buenos Aires is probably one of the most impressive cities I have ever visited. A large, metropolitan, clean city, Buenos Aires is a mix of European and Latin American culture. I took an excursion trip there with my study abroad classmates while living in Uruguay. I had learned brief Argentinean history, so I could incorporate that with the sites I saw during my time in Buenos Aires.
Here are some of the highlights of what I saw there:
4 Impressive Sights in Buenos Aires
La Boca
La Boca is a colorful neighborhood near a harbour and about twenty minutes from downtown. El Caminito is Argentina's most famous cobblestone walkway with various artworks. There are street markets, souvenir shops, tango dancing, and restaurants. Some of the restaurants have outdoor seating.
The Estado Alberto J. Armando (fútbol stadium) is located a few blocks away from La Boca. I was advised to visit La Boca during the day because it is not as safe at night. I spent about thirty minutes exploring while I was on a bus tour. There are several places for good photography opportunities as well. I would recommend spending an afternoon exploring La Boca.
Plaza de Mayo
Plaza de Mayo is a historic and well-known square located in the central area of Buenos Aires, the Monserrat Barrio. Some of the surroundings in the square are Casa Rosada or "Pink House"—the presidential palace which has guided tours. Buenos Aires Metropolitan Cathedral is a beautiful Catholic church overlooking the plaza.
There was a street market I shopped at with friends located at one of the side streets. Buenos Aires Cabildo is there as well. In my Latin American culture class, I learned about Mothers of the Plaza de Mayo, where mothers protested over their children that disappeared during the Dirty War. When I visited Plaza de Mayo, I stood where the mothers protested.
History of Eva Perón
I watched a film about Eva Perón who served as the first lady of Argentina and was married to Juan Perón. She is an important part of Argentinean history. When I was on the bus tour, I saw her tombstone at La Recoleta cemetery. I would recommend visiting Eva Perón museum for those who are interested in women's history. There is also a portrait of her on the side of a building on 9 de Julio Avenue.
El Ateneo
El Ateneo is a beautiful bookstore that used to be a theatre near 9 de Julio Avenue. I visited El Ateneo on my free day with some friends of mine. I looked through the variety of books, had lunch at the café and bought some souvenirs at their gift shop. The former theatre stage had been renovated into a café. When I ate lunch there, I had a beautiful view of the bookstore. There are four floor levels full of books. The lowest level has children's books and then there are four balconies by the stage where customers can relax and read.
Buenos Aires is a large city that has many activities and sightseeing. The blend of modern and European architecture makes Buenos Aires a photogenic place. My time there was not enough, and I would love to return there again. I liked integrating some Argentinean history that I learned in class with my trip to Buenos Aires. My Argentina excursion was one of the highlights of my semester in South America. I would suggest at least a ten day trip to soak in the beauty and culture of Latin America.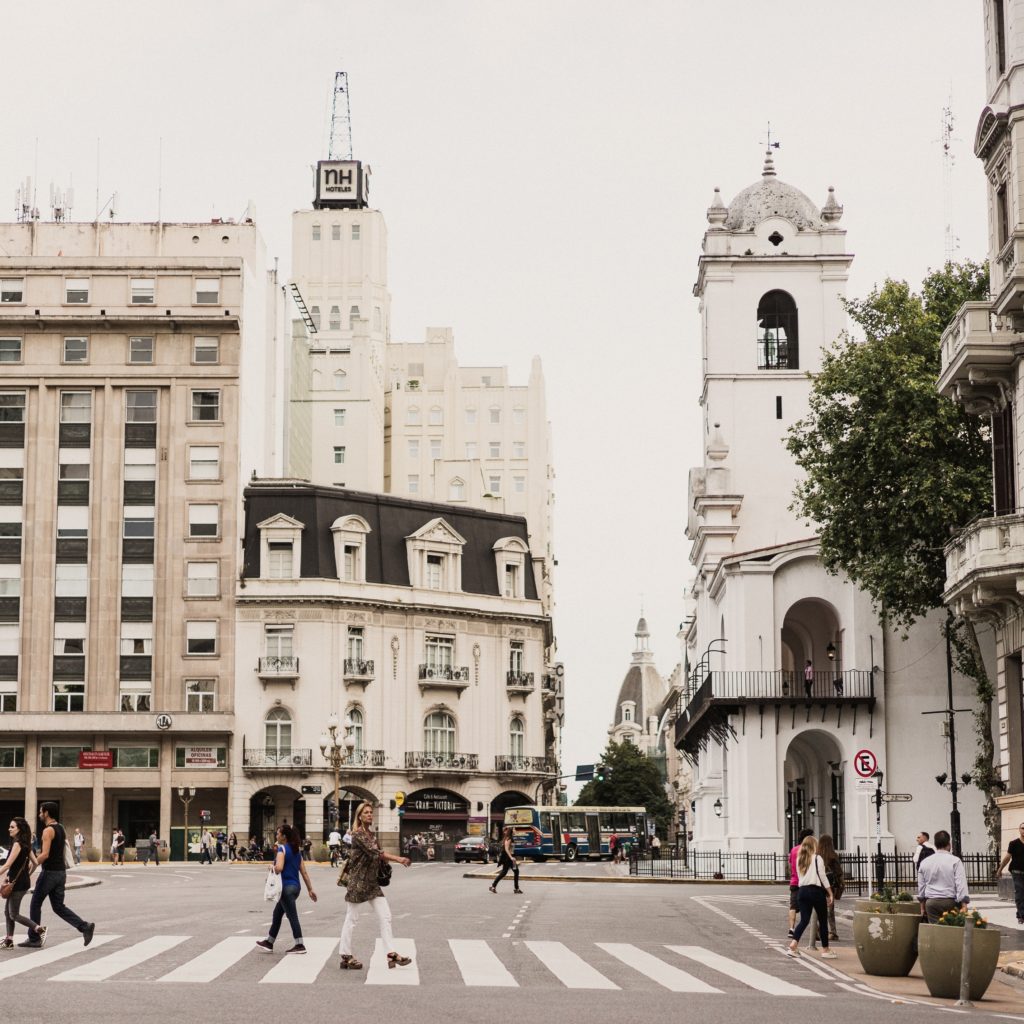 Photo credits for 4 Impressive Sights in Buenos Aires by Unsplash.