Essential Attitudes for Living in Tanzania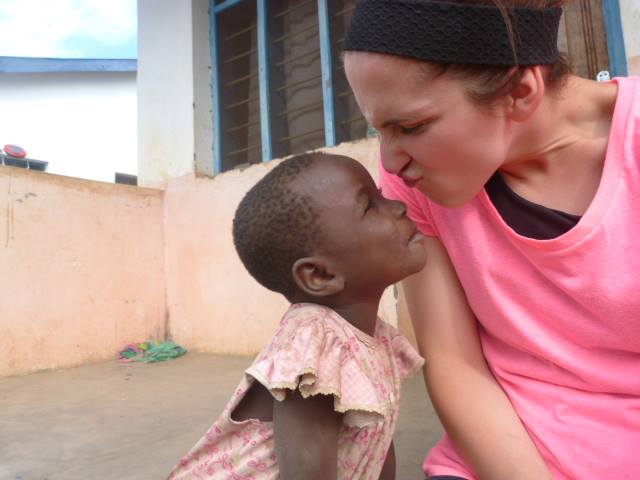 From smiling kids to lions roaring behind my tent and really sweaty moments, my time living in Tanzania was both eye-opening and rewarding. I was a WorldTeach volunteer teacher at Usangule Secondary School in a little village called Mtimbira about as far from the city as you can get!
Life in a small African village, hundreds of kilometres away from other North Americans, can be a real test. There is little escape from the reality of your life and you never quite feel like your true self. But survival can be made easier with a few key attitudes–which I recommend packing for any trip:
Essential Attitudes for Living in Tanzania
1. A sense of humour and a smile
Change the not-so-great parts of life into something funny! During my year abroad I had to deal with many forms of adversity. Some examples include holes in the ground that served as toilets, no electricity, 12 people plus some chickens in the car on five-hour car rides, rats in my bed, and continuously being called "Mzungu!" (white person/foreigner). Not everything was peachy every day but I found that if I laughed about the situation, and maybe threw in a few jokes and dances…it all turned out pretty well.
One sweltering morning, I put on my long dress for school and was walking around my house when I felt something on my back. With a great deal of horror, I pulled the fabric away from my body only to watch as a black hairy bat scurried down the corridor. While I didn't find this particular event to be the highlight of my life in Tanzania, it did make for an entertaining day at school as I tried to repeat the morning events to my fellow teachers in Swahili. Laugh at yourself and smile, and those around you will be energized by your positivity!
2. Patience and Flexibility
In Tanzania, nothing is ever certain. Classes are cancelled on a whim, time frames are just that, frames….very wide frames, and things just never go the way you planned. When you travel, no matter where you go, things are bound to go slightly (or vastly) awry. On my way home after a year abroad, I had a quick layover in Kenya, which turned into a mighty long layover as our flight was cancelled.
So many of the travellers became very upset with the crew and those around them but at times like these when nothing can be done, it is better to sit back and see what you might be able to get out of the situation. I ended up being able to hang out with baby elephants and kissing giraffes before continuing my journey! (If you find yourself in Kenya, check out the amazing elephants at the David Sheldrick Wildlife Trust and the beautiful giraffes at the Giraffe Center in Nairobi). As cliché as it may sound, when life hands you lemons, make lemonade!
3. Get comfortable with being uncomfortable!
Physically, emotionally, and socially, you can expect to feel uncomfortable if you're travelling in a foreign country. But, what an opportunity!
When I first started taking transportation on my own through Tanzania, I was scared to say the least. I had heard horror stories of East African roads, and of course, there was the "you're a young single woman travelling alone" issue that floated through my mind.
These trips turned out to be amazing! I went from being a scared young woman to someone ready to take on the world. By the end of the year, I knew to sit as wide as possible to secure some amount of space for the journey, to have a charged iPod so that the 16-hour ride might pass with some rhythm, and to always say hello and introduce myself to my neighbour (I did this in Swahili and it led to great conversation, trust, and snacks later on!).
There were all sorts of ways that I was uncomfortable in Tanzania but attacking every situation with an open mind and smile was the best strategy. By jumping out of my comfort zone, I learned a lot about Tanzanian culture, the kindness of people, and my own abilities. So get out there and surprise yourself!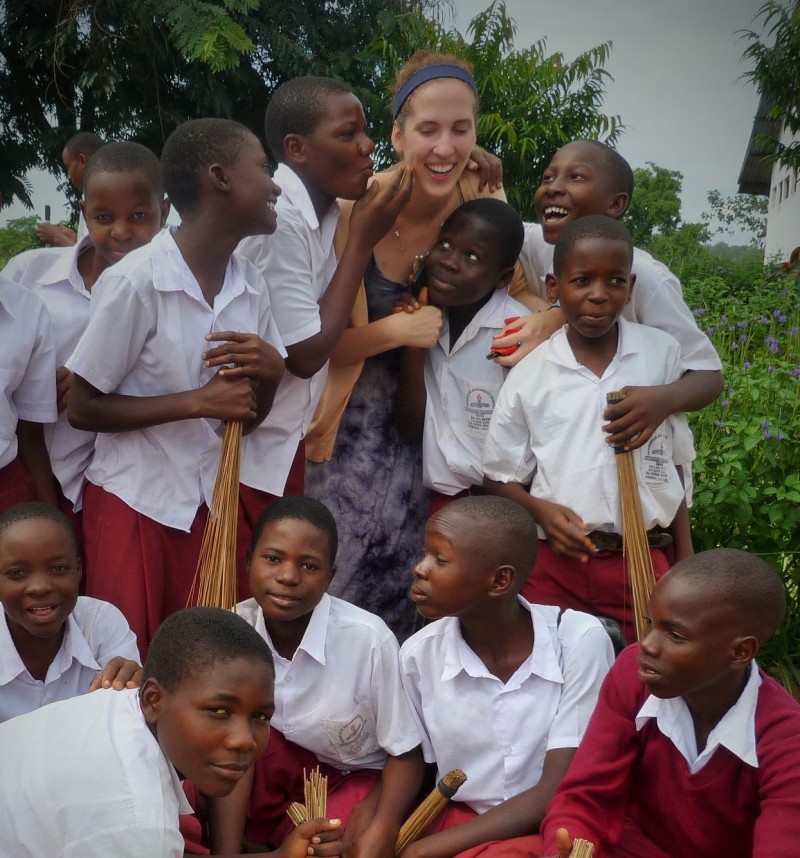 Photos for Essential Attitudes for Living in Tanzania by Chelsea Reist.