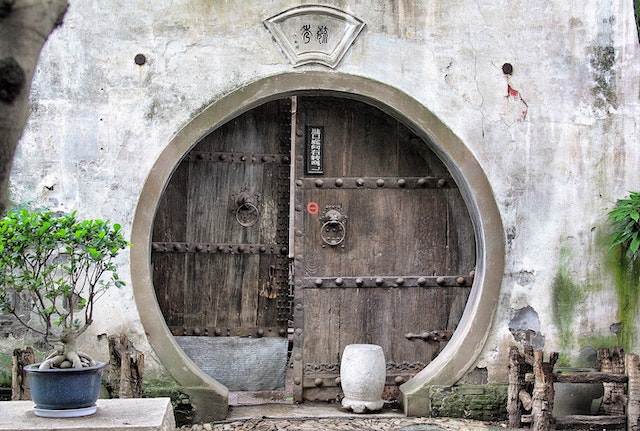 This past week, I visited a few of my WorldTeach American friends in Zhuzhou. Scraping together the little Chinese I know–and with the help of the Pleco Dictionary translation app–I successfully took two buses from my school apartment to the main bus station in Liuyang City and purchased a bus ticket to Zhuzhou.
However, my trip wasn't all smooth sailing. Once I arrived in Zhuzhou, I was supposed to meet Kristin at the central bus station. The following is a brief summary of our cell phone conversation:
Kristin: "I'm standing at the entrance of the central bus station."
Me: "So am I. I don't see you." Panic sets in. "Are we not at the same station? What buildings are near you? I see a Better Life Mall across the street."
Kristin: "So do I!" Relief replaces panic. "Let's meet at the front entrance of the mall."
Me: "I'm at the front entrance of the mall. Where are you?"
Kristin: "Same, front entrance. I don't see you."
Me: "Maybe there are two entrances. Let's try to find one another inside." I walk inside. "What are you by?"
Kristin: "I'm in a grocery store in the basement level."
Me: "I see it. Stay where you are, I will be right there."
Kristin: "I'm in the produce section. Where are you?"
Me: "Produce. I'm right next to the grapes."
Kristin: "Oh no, I'm also standing next to the grapes."
Me: "Is this a nightmare? I'm pinching myself, but I'm not waking up!"
It turns out that China likes duplication. In the city of Zhuzhou, there are two central bus stations with the same mall across the street of each station, and with the same grocery store in the basement of the malls. Luckily, with the help of Kristin's Chinese friend, who identified my location after asking me to take and send a picture of the bus station, we were finally able to find one another. The crazy part was that our stations were only about six blocks apart.
While Kristin made her way to Hong Chi Square, my location, I attempted to speak Chinese and order long noodles and shredded chicken (similar to lo mein at a Panda Express or Leeann Chin in the States) but ended up getting some funky mushroom noodle soup with big chunks of chicken still on the bone. Close enough.
"Is this a nightmare? I'm pinching myself, but I'm not waking up!"
The restaurant's three cooks came out of the kitchen to sit at tables near me and marvel at the strange foreigner. They laughed when they tried to speak Chinese to me and mostly received a "ting bu dong"– meaning I don't understand—response. Other than that, I was only able to say very basic things in Chinese, like, "I am American," and "I am an English teacher in Liuyang."
To be honest, the ceaseless staring, photos, and laughing didn't really bother me. Yes, it gets tiresome, but I understand that it's rare for people to see a foreigner. In fact, many Chinese people have only seen a handful of foreigners in their lifetime.
The following day, we traveled to Hengshan Mountain in Hengyan and hiked up an ancient staircase along a beautiful waterfall. So in the end, the trip was very much worth the struggles along the way.
In China, I have experienced the worst moments and the best moments, but no matter what, they are always eventful. I am truly living in the moment in China, which isn't always easy to do.
Tip: If you're traveling in China and don't know Chinese well, look up the name of the place that you want to travel to in Chinese characters online and take a screenshot of it. When you buy the ticket, show the ticket vendor the picture. That way, even if you completely butcher a sentence in Chinese, you'll still know that you bought the ticket to the correct destination.
Photo credit by Unsplash.