Hiking and Life-Writing: In Conversation with Melanie McManus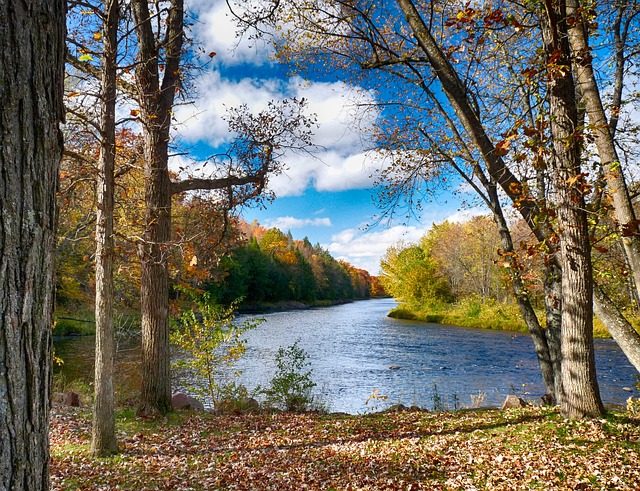 Melanie McManus, the women's fast-packing world record holder, spoke with us about her experience hiking the Ice Age Trail through Wisconsin. Not only did Melanie hike the trail, she also published a book about it,
Thousand-Miler
. We had a chat about Melanie's experiences.
Tell us about your book, Thousand-Miler. What is it about?
Thousand-Miler is loosely the story of my thru-hike of the Ice Age Trail, during which I attempted to set the women's fast-packing record (and did.) But it's much more than my story. I weave in the stories of the other hikers I meet along the way, give some trail history, devote chapters to the overall speed record holder and the trail's first thru-hiker (from 1979), plus discuss the IAT's affiliation with the
Warrior Expeditions program
.
What inspired you to write it?
I was inspired to write it by my own obsession with the trail after I finished. I couldn't stop thinking about what an awesome experience it had been, and how it had changed me in ways I can't quite explain. I knew the other hikers I met felt the same way, so it was our shared joy in the trail — and my desire to spread the news that the trail exists — that was my true inspiration.
Where do you write most effectively? When do you get your best writing ideas?
I do most of my writing in my office, although sometimes on the road, too (including airplanes, cars, etc.). I get a lot of good ideas while I'm exercising, especially running, hiking or aqua jogging.
When did you start hiking, and how many hikes (approximately) have you done?
I've always enjoyed hiking whenever I travel. But I began hiking in earnest in 2009, and have probably done about a dozen significantly long hikes since then.
Tell us about the most meaningful hiking experience you've ever had.
This a good question, but a difficult one. I can think of several very different answers, so I'll go with this one.
Last year, while hiking the Florida National Scenic Trail — which I did over four different trips to the state — a friend joined me for a few days each time. She's not an exerciser, and was more helping to shuttle me on and off the trail for the day. But each day she would hike a few miles with me. She became so enamored of the experience, and the joy of discovering her state in this fashion, that she adopted the trail name Ten-Miler.
The name was sort of a joke because of my "Thousand-Miler" status; her goal was to be able to hike 10 miles in one day. She did meet her goal, and later exceeded it by hitting 11.5 miles in one day. I was so proud of her! She now hopes to join me on another hike — perhaps the Arizona Trail — and try to push herself even further. I'm so excited that I was able to introduce this wonderfully rewarding experience to another person.
Hiking and Life-Writing: In Conversation with Melanie McManus.
Do you have any major hikes coming up? Could you tell us about it?
I'll be thru-hiking the Superior Hiking Trail starting June 2. It's 310+ miles along the North Shore of Lake Superior, so that's from Duluth north until you're almost at the Canadian border. The trail is widely considered one of the best trails in the nation as far as scenery and trail, but it also very rugged, as you're climbing up and down the bluffs lining Lake Superior. It's also a portion of the North Country National Scenic Trail.
I'm also tentatively planning a thru-hike of the Arizona National Scenic Trail next spring. That one is about 800 miles long, and runs vertically through the state from the Mexican border to Utah, passing through the
Grand Canyon
.
Photo for Hiking and Life-Writing: In Conversation with Melanie McManus by Pixabay.