Visit Laos: A Conversation with Stefanie Parks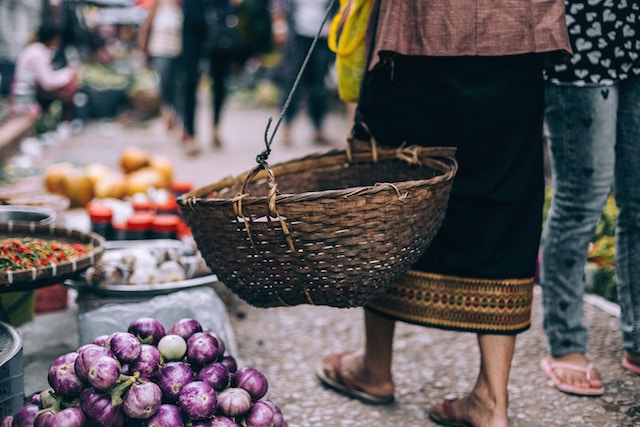 This month, we're interviewing women from all over the world and asking them about their experiences traveling to Laos. We had the privilege of speaking with Stefanie Parks about her experience traveling through the country. Here's a glimpse into our conversation.
Tell us about yourself! What do you do when you're not traveling the world? Where do you live? What made you decide to go to your most recent destination?
Three years ago, my husband and I quit our jobs in the US and moved to Bangkok to teach English at an international university. We love to travel, and our two weeks vacation time in America just wasn't cutting it for us. We decided to leave that life behind so we could spend more time traveling. Now, we travel on our summer holidays and write all about our adventures on our blog, The Stave Diaries.
Right before our first semester of teaching in Bangkok, we had to travel to Vientiane, Laos, in order to obtain our work permits so we decided to make a week-long trip of it and also visit Vang Vieng and Luang Prabang as well. Then we went back a second time to see southern Laos.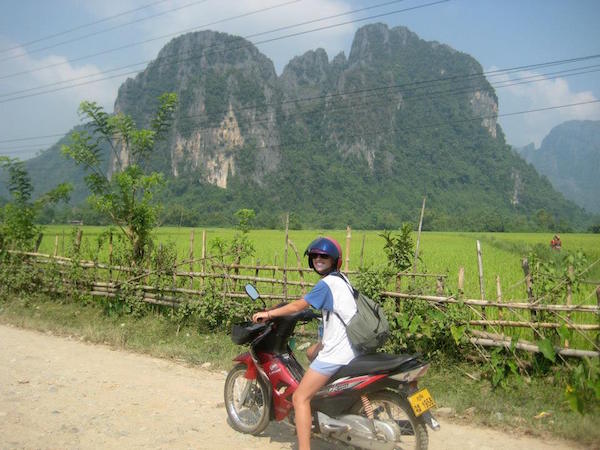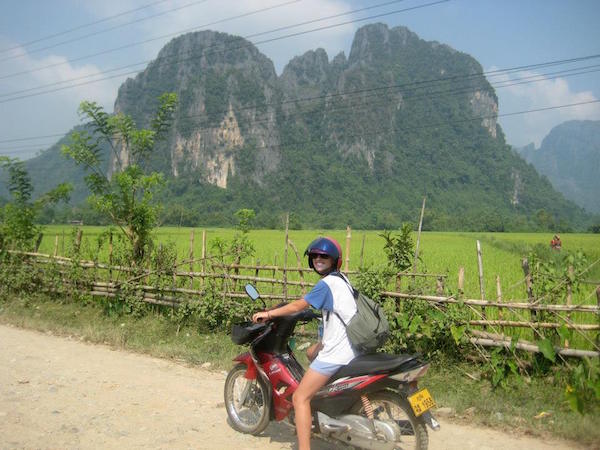 How long did you go for? How did you spend your time?
We've been to Laos twice, each trip was about a week. During our first trip, we went north to Vientiane, Vang Vieng, and Luang Prabang. On our second trip, we headed south to Pakse and Si Phan Don (the 4,000 islands).
What were your most memorable experiences? What were the biggest disappointments?
On our first trip to the north, the most memorable was Vang Vieng. We'd read that this was a crazy party town so we were excited to check it out and see what the river tubing was all about. By the time we went, things had calmed down quite a bit and many of the bars were closed down, but it was still very fun to float down the river and stop at some of the bars along the way for drinks.
The scenery here is also gorgeous. We rented a motorbike and drove around the countryside and it was some of the prettiest scenery we've seen. The roads are not very good though so you have to be careful on a motorbike. Luang Prabang was also a very cute and charming town and a perfect stop for a couple of days. We loved the great breads and sandwiches here and all throughout northern Laos.
As for disappointments, I think the biggest disappointment was the food. Other than the great sandwiches and breads, the local Laotian food left a lot to be desired. This was a bit surprising as Isaan food is our favorite type of Thai food, which is heavily influenced by the food in Laos. Yet we didn't find many Laotian meals during either of our trips there that we liked.
What do you wish you knew before you went?
I wish we knew how long it takes to get around everywhere. The roads aren't very good so everything seems to take twice as long as it should.
I also wish we knew a little more about Si Phan Don before going there, as we likely wouldn't have made a separate trip there and traveled such a long time to get there (we went from Bangkok). It was a nice place but probably not worth a whole separate trip. It's a better place to go if you're stopping there on the way to somewhere else.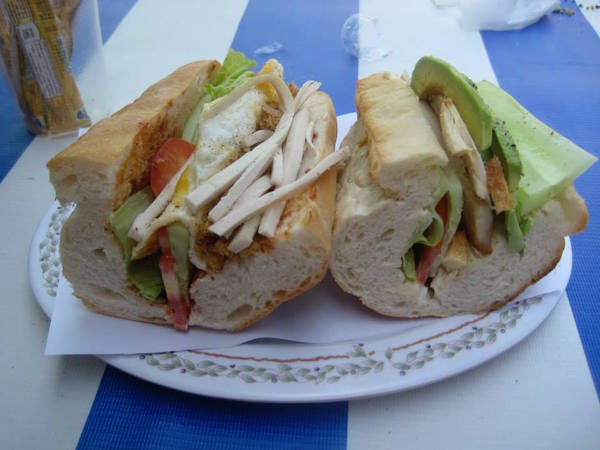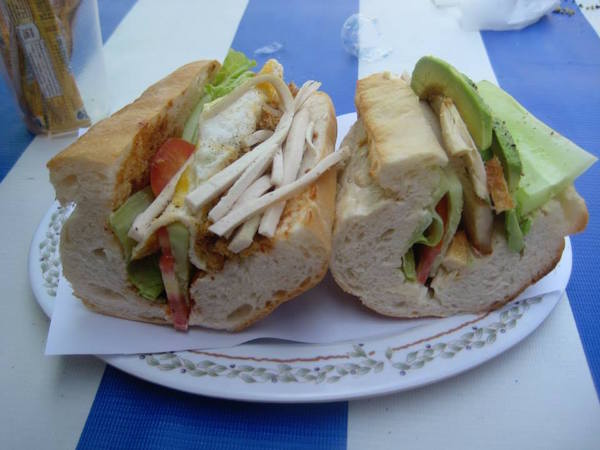 Any favorite restaurants/hotels/hostels/sites you'd like to recommend? Tell us what made them great!
I would definitely recommend getting out of the town of Vang Vieng into the surrounding countryside/mountains. This was probably the most beautiful scenery we saw in the whole country. Make sure to stop at the "Blue Lagoon" (right outside of the Tham Phu Kham Cave)!
There was also an amazing night market in Luang Prabang. They sell great souvenirs and have an awesome food section with rows and rows of tables set up where you can pick out different (vegetarian) dishes and then add meats and fish. This was one of our better meals in Laos.
Is there anything that women specifically should know before they travel to your destination?
Not just in Laos, but generally, women (and men) should always be aware of their surroundings. Always pay attention to where you are and what's around you.
Once or twice in Laos, we took overnight buses and ended up arriving in our destination much earlier than expected (around 4am). This can be a little scary if you're alone and don't have a hotel booked for that night. In Luang Prabang specifically, my husband and I thought we'd be getting in at 6am so we didn't book a hotel and when we arrived at 4am, we had to walk around for a while to find somewhere that was open. I imagine this would be scary if you were a woman and traveling by yourself.