Traveling for Pii Mai (Lao New Year): A Conversation with Maria Rapetskaya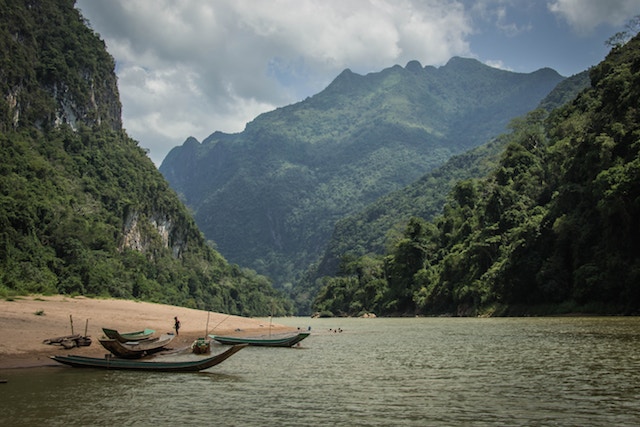 This month, we're interviewing women from all over the world and asking them about their experiences traveling to Laos. We had the privilege of speaking with Maria Rapetskaya about her experience traveling through Laos. Here's a glimpse into our conversation.
Tell us about yourself! What do you do when you're not traveling the world? Where do you live? What made you decide to go to your most recent destination?
I am the Founder and Creative Director of a boutique creative agency. We create motion graphics and animation for television and digital media. I live in Brooklyn, just a short jog from the Brooklyn and Manhattan Bridges.
I wound up in Laos on a whim. I'd booked a one-way ticket to Nepal for a month of trekking and exploring. My plan was to return to New York once work picked up, but at the end of the month it looked like I could push it a few more weeks. Years prior, when I traveled through Mongolia, I'd met a few people who were traveling up from Laos and their stories about a relatively unspoiled, friendly paradise intrigued me. So, I decided to head there for Pii Mai, Lao New Year in mid-April.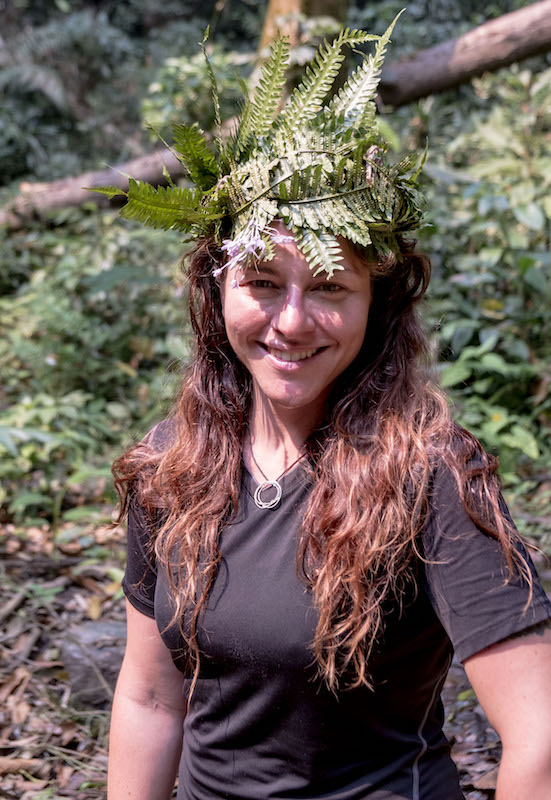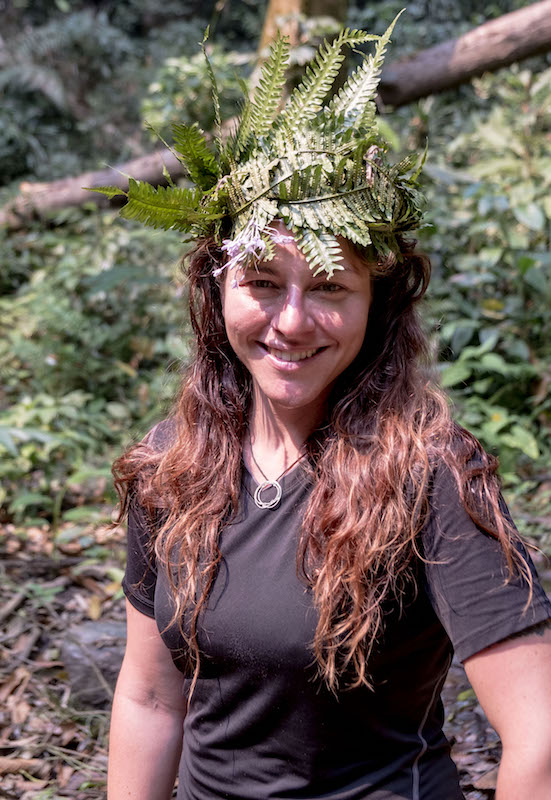 How long did you go for? How did you spend your time?
I spent nearly two weeks in the country. I began in Vientiane, with a day of sightseeing and a cooking class. Since I was limited on time, I elected to fly, rather than bus, up north – to Luang Namtha. My plan was to join a group to trek to the local villages, but as I was fairly off-season, I had to wait a day. So, I took the opportunity to learn how to ride a scooter. The country roads were perfect for a slow, cautious first-time ride. By the end of the day I ventured onto a highway. My trek was a short one, just an overnight and return.
But, I made a couple of friends, Franco and Susanne, with whom I shared a room in my next stop, Luang Prabang. That's where the three of us spent Pii Mai, a raucous celebration that involved street parties, lots of water (buckets, pistols, hoses, you name it) and quite a lot of beer. We were all fortunate to meet an expat Frenchman who took us on a road trip to the waterfalls nearby, and I was particularly fortunate since Franco was an expert on a motorcycle and I could simply be a passenger.
From Luang Pragang, Susanne was heading out of Laos, but Franco and I hopped on an overnight bus to Vang Vieng. Notorious for its party scene, the town was actually (thankfully!) quiet when we arrived, and most of our two days were spent on riding around the countryside. On the way out, I got to spend another day in Vientiane, and this time, I rented a scooter to get around town.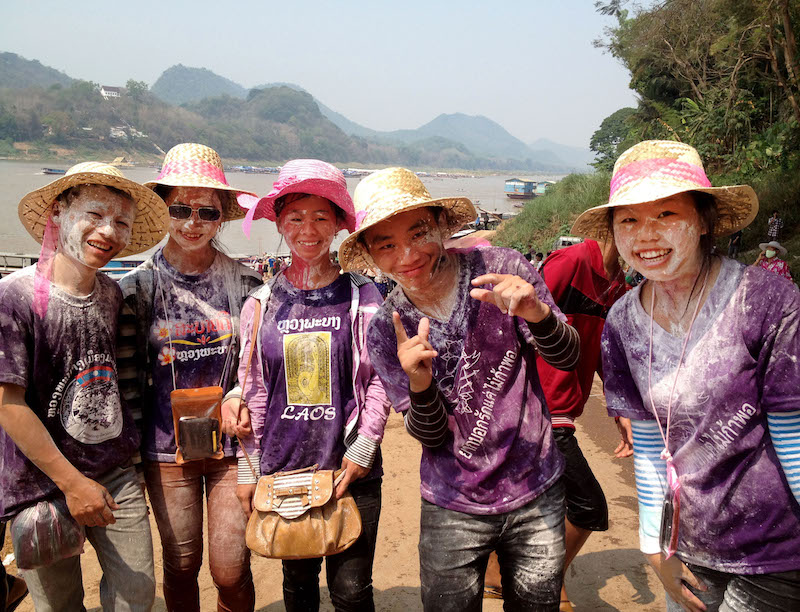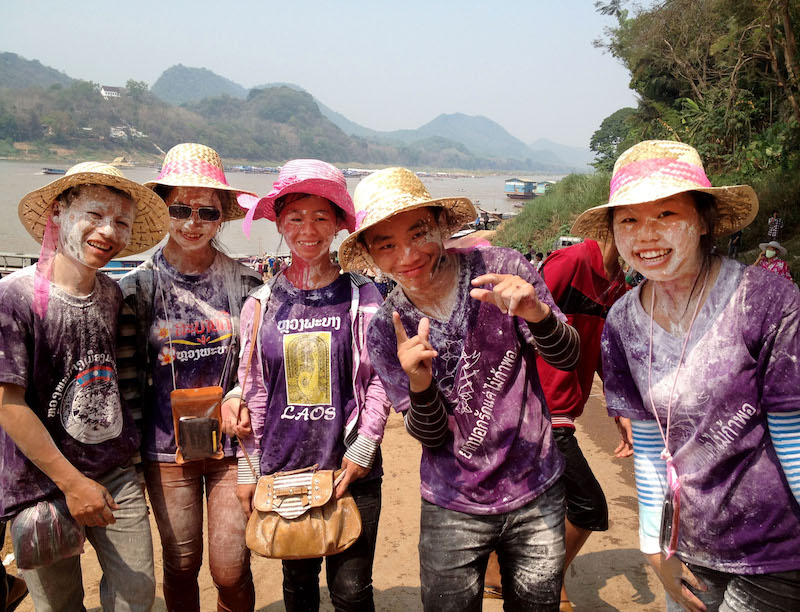 What were your most memorable experiences? What were the biggest disappointments?
Definitely among my best moments were the couple of random local parties I joined in on. One in Vientiane on my first day in Laos turned out to be an office celebration. My companion (whom I met on the visa line that morning) and I peeked in curiously into this open yard. There were a couple of tables, some 30-40 people and a band. Instantly we got waved over, dragged towards the food and beer and warmly welcomed to stay. I partook in dancing, learning some local moves.
Those came in handy in Vang Vieng when Franco and I came across another local celebration near the Buddha caves. Though little English was spoken, we were once again welcomed with a beer and a smile.
Celebrating Pii Mai was a blast. Random street celebrations, parades, the craziness that goes on! I got to dance to random EDM while covered in flour and mud, and rinse off in the Mekong. Not for everyone, but for me it was an amazing opportunity to play like a toddler again.
I recall vividly the quick stretch of highway near the Chinese border onto which I dared take my scooter. Even though I was the opposite of reckless, it still gave me an adrenaline rush. I don't know where else in the world would I dare do that on my first day on a scooter. I'll always recall the break Franco and I took in the outskirts Vang Vieng. He got to kick a soccer ball around with a bunch of local kids, while I got to practice riding our rental dirt bike in the empty lot next to the field, making figure eights.
My worst? Definitely the village trek. The hike was not at all picturesque. It was a lot of bugs and sweltering heat for very little payoff. The guides we had were inexperienced and young. They took their roles just seriously enough to get us there and back, but offered little information along the way. Once we got to the village, it was unclear how the villagers benefited from this, if at all.
On my last afternoon in Vientiane, my scooter ran out of gas on the outskirts of town. Apparently, the gauge was broken. Thankfully I only needed to walk it for five minutes before I came across an house and a man tinkering with a car. I was able to buy enough to get me to town, but my flight was leaving later that day. The ending could have been worse.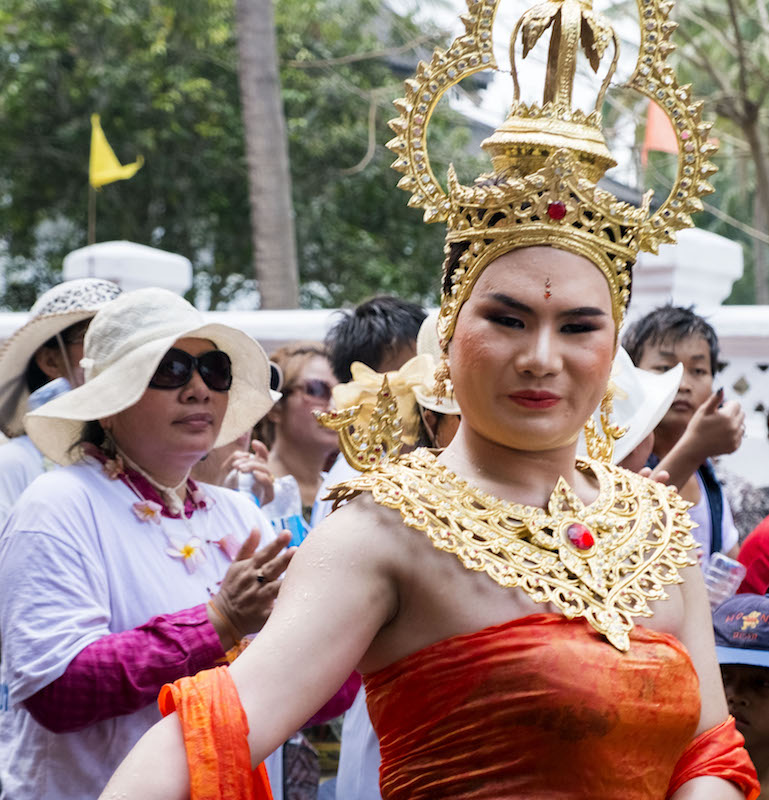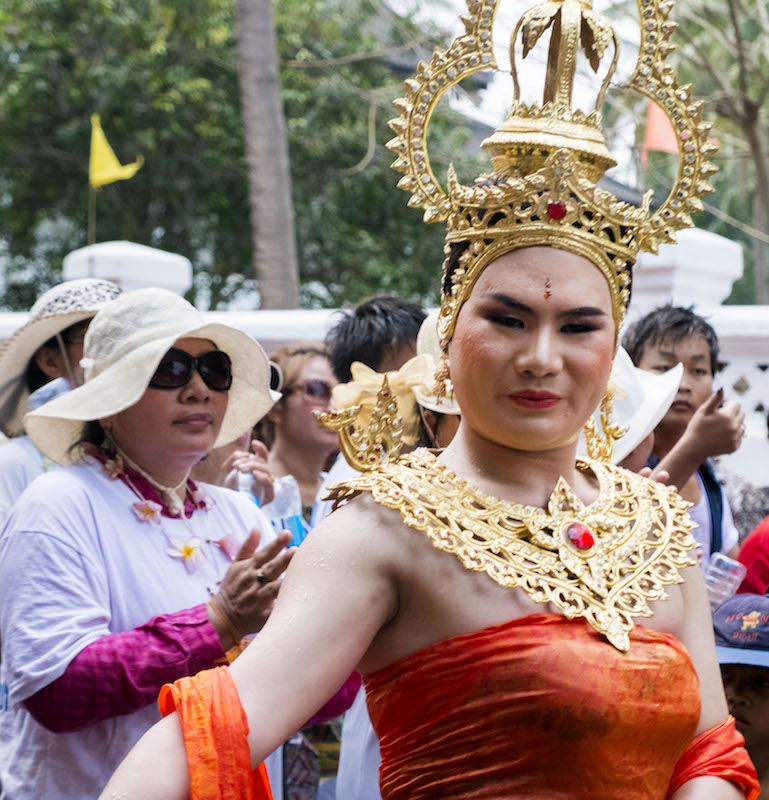 What do you wish you knew before you went?
I really wish I knew the deal with organizing village treks in Luang Namtha. I suppose at the height of season I'd have real options on where, how long, with what group and what guides. But, in low season, it was a matter of "take what you can get" and that was very disappointing. As well, I wasn't prepared to sit around and wait for a group to form. In the end, it was all the operators in town, of which there are dozens, throwing together whatever groups they could. It worked for efficiency certainly, but not for quality.
Pii Mai, while a very cool experience, took away a bit from seeing Luang Prabang itself. If I knew how crowded and crazy it would get, I'd probably find a way to spend some time there before or after the festival to experience the town in a more low-key manner.
A surprisingly disappointing experience was a cooking class at Lam Paj-Baj Tong in Vientiane. I'd grabbed lunch there and really loved it so much I decided to pony up a decent amount of money for a three hour evening class. Turned out I was joining a group of Italian tourists, who needed a translator. The chef, Chandra, made no effort to keep to the point. He elaborated for some 45 minutes on the subject of sticky rice, which was interesting, but needed to be translated into Italian, making his monologue twice as long.
Two hours into a cooking class we had yet to start actually cooking. By the time we sat down to eat, it was more like four hours and everyone was starving. I barely recall anything about the process because it was so rushed. Lesson learned: find out about how many people already signed up and who they are/where they're from. Had I known it was one large Italian group, I'd elect to do the course another time.
I wish I knew exactly HOW dirty Pii Mao celebrations could get! I would have definitely brought a "throw-away" outfit instead of chancing it with my real clothes!
Any favorite restaurants/hotels/hostels/sites you'd like to recommend? Tell us what made them great!
I would say that the food at Lam Paj-Baj Tong was fabulous and if you can book a class with a smaller group, it could probably be quite good. Other than that, I'm a firm believer in simply exploring and finding your own favorites.
Is there anything that women specifically should know before they travel to your destination?
Laos is a conservative country. That may be hard to tell with the amount of Westerners running around in teeny tops and hot pants, and the young Laotians following suit. But I'd say that if you wish to show respect to the locals, keep it a little more modest. I felt that especially among the older folks, dressing with respect was appreciated. This doesn't mean long sleeves, long pants, or anything extreme. Just use discretion.
I firmly believe that Western women have a moral obligation when we travel to not spread these over-sexualized ideas about what makes a woman attractive. And if you decide to wear "whatever you want" then do consider in advance how you'll handle all the (likely) unwanted attention, flirtation and possible advances. There's a time and a place for dressing with sex appeal, Laos just isn't that place.
Traveling for Pii Mai (Lao New Year): A Conversation with Maria Rapetskaya top photo by Ioana Farcas on Unsplash