Backpacking in Southeast Asia
Six months ago, I spent six weeks backpacking in Southeast Asia. I, along with two friends, decided to make the most of being located in the eastern hemisphere (we had just finished up studying abroad in Beijing for a year) and explore a region none of us had ever been to before. We decided to backpack our way through Yunnan, a province in southwestern China; Laos; Vietnam; Cambodia; and Thailand.
Being broke college students, we opted for the cheapest travel and accommodations we could find. We chose hostels over hotels, buses and trains over flights, and bargained hard. For the most part, it worked out well for us. However, what we didn't realize when we were planning our trip, or even as we were venturing from one Lao city to another, is that in Laos, it is really impractical to use any other method of transportation over flying.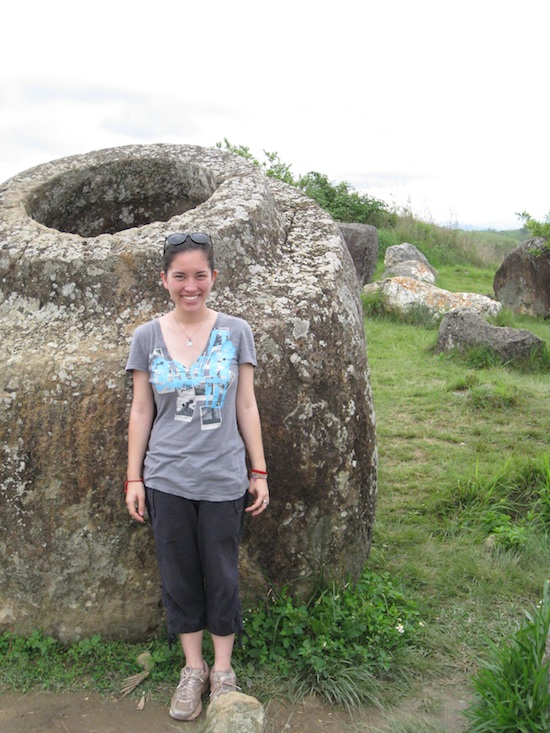 It's common knowledge that buses and trains take longer than flights. They might be cheaper options, but they're cheaper because they're timesucks. In Laos, there is no option for a train; the country has no railroad infrastructure. That limits the travel options to either buses/minivans or flights. To my travel companions and me, that choice was a no-brainer. Obviously it would be better if we chose cheap transportation methods so we could have more spending money when it came to the rest of our travels, right?
If only one had told us that when in Laos, always choose to fly.
If only one had told us that when in Laos, always choose to fly.
Picture this: the distance from Luang Namtha to Luang Prabang is a mere 300km. Because of the hilly, winding roads, it took us 10 hours to travel that distance on a bus. When going from Luang Prabang to Luang Namtha, we were crammed into a hot, un-air conditioned minivan for a nine hour journey filled with relentlessly bumpy roads and sharp hairpin turns in the mountains.
Neither trip was worth the money we saved by choosing not to fly. Traveling on a shoestring budget for the adventure of a lifetime is one thing, but saving money and opting to be miserable as a result is not something I would do again. If only we had known to fly when in Laos!