3 Weeks in Northern Laos: A Conversation with Edwina Dendler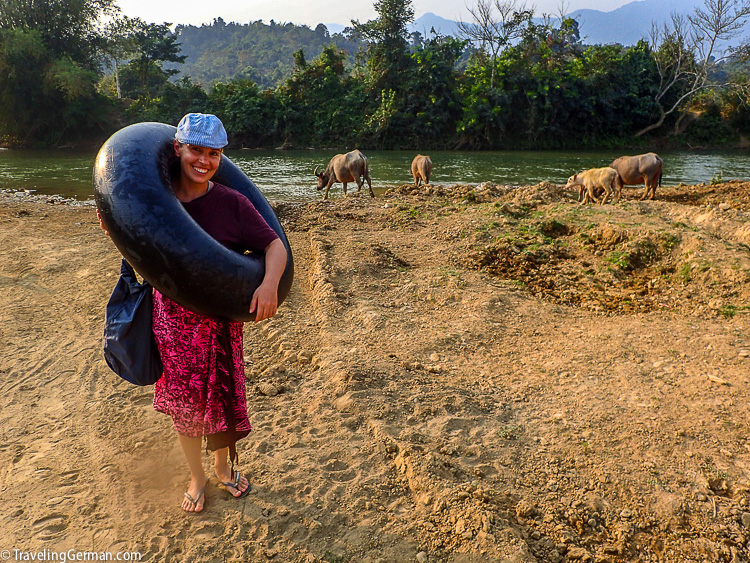 Blogger Edwina Dendler took the 'classic' Northern Laos route, visiting Luang Prabang, Vang Vieng, Vientiane and Pho Kam.
Tell us about yourself! What do you do when you're not traveling the world? Where do you live? What made you decide to go to your most recent destination?
I'm originally from Germany but am based in beautiful Barcelona, Spain. I came here for work many years ago, and stayed for the lifestyle. A few years ago, I quit my job to built up my own boutique marketing agency. I've also started a travel blog on the side, Traveling German. The combination of those two businesses allows me to travel quite a bit, and I'm very grateful for that.
Laos has been on my list for a while. I'd been to neighboring countries—Thailand, Cambodia and Vietnam—but hadn't made it to Laos yet and heard so much about it from friends: the landscapes, the friendliness of the Lao people, even the food. So when planning my last South East Asia trip, I knew I had to put Laos on the itinerary!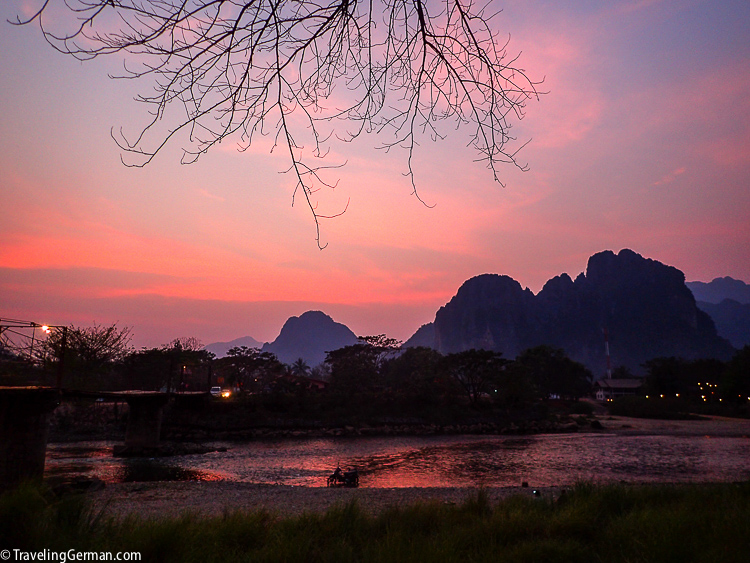 How long did you go for? How did you spend your time?
I spent a total of just over three weeks in Laos. I wanted to get a taste of the country (both literally and figuratively!) and see different areas. At the same time, I knew that three weeks wouldn't be enough to cover all of Laos, so I stuck to the 'classic' route on the north, visiting Luang Prabang, Vang Vieng and Vientiane. To mix things up a bit, I also spent a few nights in Pho Kam, a tiny village about an hour north of Vang Vieng.
Life in Laos moves slower than what we may be used to, so I tried to travel accordingly. A lot of days were spent just walking or cycling around Luang Prabang, or hiking in the more rural areas. I also took full advantage of the hammocks my hotels and guest houses provided.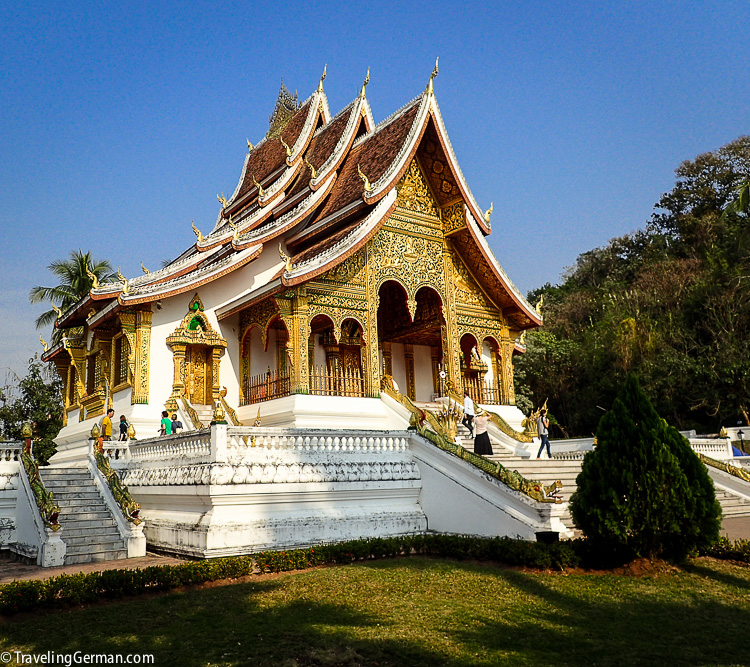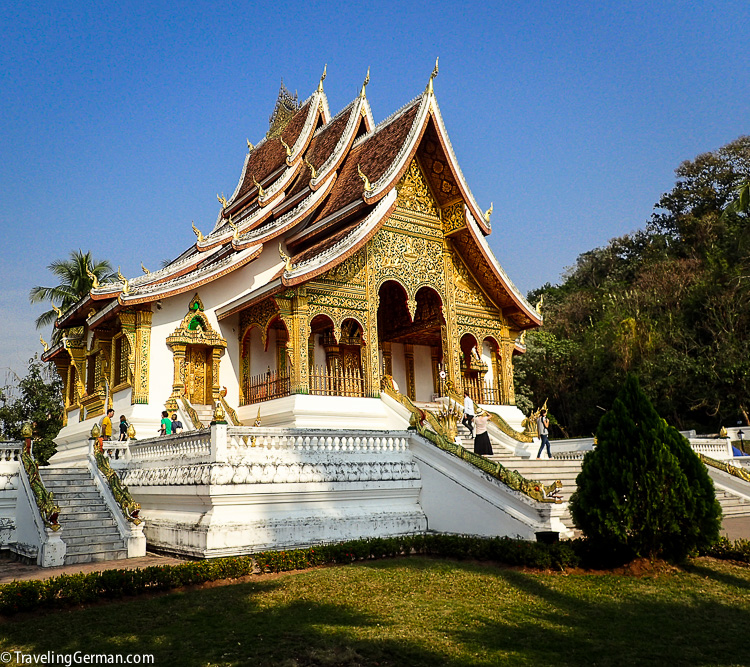 What were your most memorable experiences? What were the biggest disappointments?
My most memorable experience was probably one of the days in Pho Kam. We (my boyfriend and I) were staying in a rural guest house, and the manager, Michele organised a hike for all the guests. We left after breakfast, and walked through the countryside, stopping at a stream for a break. Our destination was an open little hut at a farm, where the owner cooked us lunch over open fire and served it on banana leaves. It was an amazing day! We got back to the guesthouse tired and sweaty (you know… Laos weather….) and all decided to go river tubing together. Vang Vieng may be famous for river tubing, but this was the real, local experience. The local kids joined us and tagged along with their own tubes or jumped on ours, and we had to dodge water buffaloes on our way.
I can't say there were any big disappointments, but I also didn't go there with any expectations. Maybe the papaya salads. I love Thai papaya salad and had heard great things about the Lao version. But for me, the traditional Lao version just had too much fermented fish sauce in it. That's a minor detail though.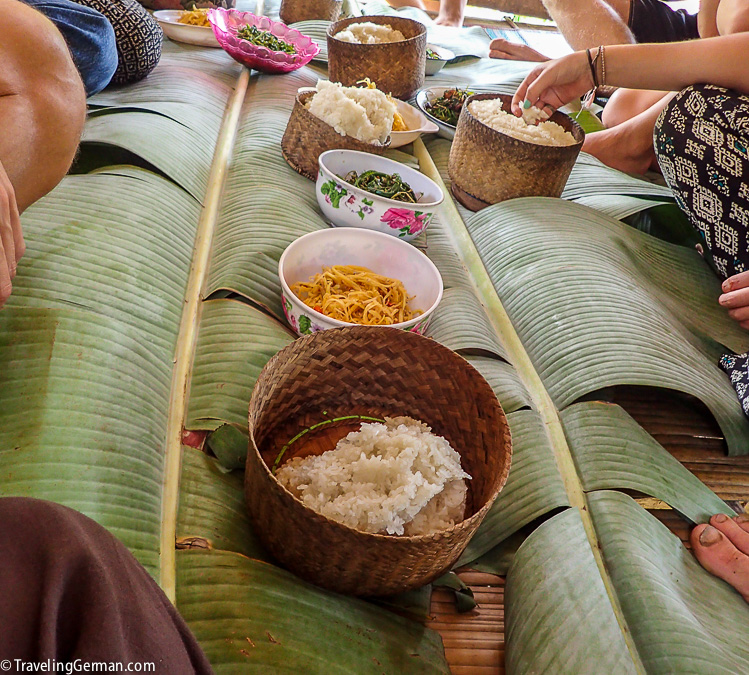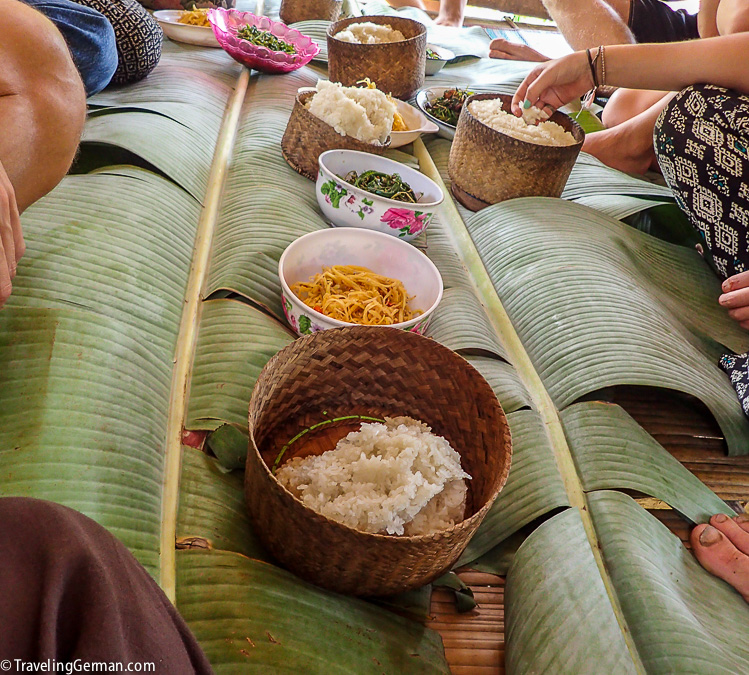 What do you wish you knew before you went?
I do wish I'd planned in more time in Luang Prabang. We spent five nights there, but could have easily spent another week. I really wanted to visit some of the waterfalls in the area, and didn't have time to do that this time.
Any favorite restaurants/hotels/hostels/sites you'd like to recommend? Tell us what made them great!
Plenty, actually, and for every budget! In Luang Prabang, I loved the Belmond La Residence Phou Vao. It's a stunning luxury hotel with beautiful mountain views and just an incredibly relaxing setting.
In Vang Vieng, there's a little guest house called Lao Valhalla, which has six cute little bungalows and a big restaurant / chill out common area set in a lush garden. The owner, Nouth, was lovely, helped us organise our activities and served us unruly amounts of home made Lao Lao, the local whiskey.
Finally, the guest house I mentioned above in Pho Kam is called Nola Guesthouse. It's very, very basic, but we made memories of a lifetime there.
As for food, there are two places that really stood out: In Luang Prabang, Blue Lagoon's chef accepted our challenge of wanting adventurous food and served us what I could only describe as insect based fine dining – one of the dishes was an ant egg and raspberry sorbet! And in Vang Vieng, I particularly liked Restaurant du Crab d'Or at Riverside Boutique Hotel. You have to try their smoked duck breast, and the sticky rice with traditional Lao dips.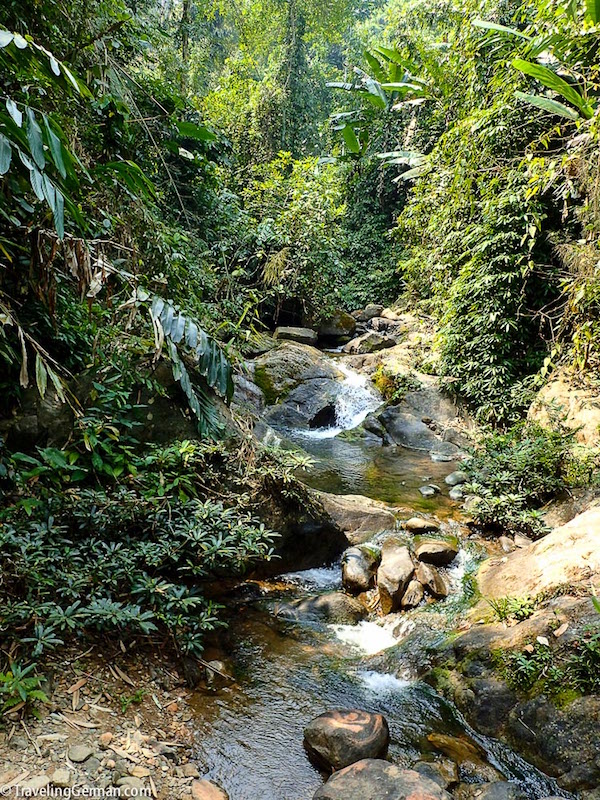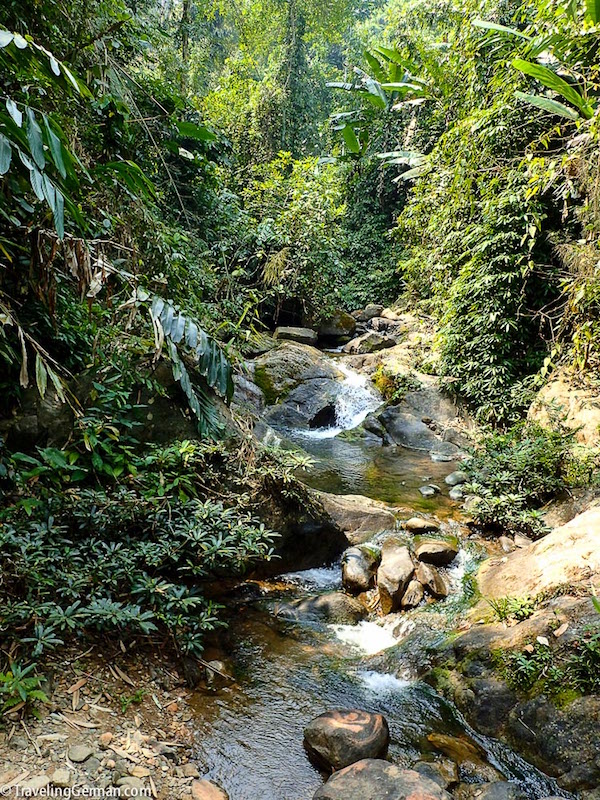 Is there anything that women specifically should know before they travel to your destination?
I always felt safe in Laos, and people were incredibly friendly. I didn't travel on my own though so ask some solo female travelers for tips before heading there. For visiting temples and other religious sites, the usual rules of covering shoulders applies. And in rural areas, people aren't used to seeing bikini style swim wear, so you may want to bring a T-shirt and shorts for river tubing adventures.