Mexico Travel Tips: Lauren's Take on Health and Safety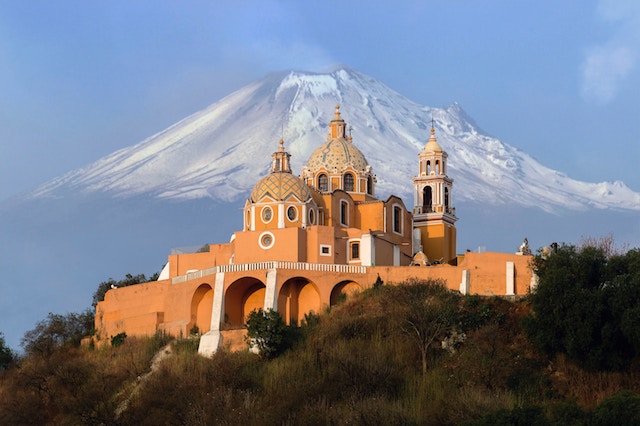 Traveling to Mexico? Originally from Huddersfield, England, Lauren spent her year abroad in Guadalajara and can't wait to be back in Mexico. Lauren presents her travel tips on health, romance, women's rights and safety.
Mexico Travel Tips: Travel Health Information
Feminine Hygienic Products in Mexico: What's available/what's legal/where to buy them?
Feminine hygiene products are widely available in most convenience stores and supermarkets. Oxxo and Seven Eleven will usually have a selection of tampons and sanitary towels in various sizes and brands. Female hygiene products can also be bought at most pharmacies. The most prominent pharmacy chain in Mexico is Farmacia Guadalajara, and these can be found in all major cities. You will probably struggle to find sanitary cups and other more 'niche' products off the shelf in Mexico, however. It would be best to take these with you if you use them.
Birth Control in Mexico: What's available/what's legal/where to buy them?
Contraceptive pills are widely available and can even be bought over the counter without a prescription in many pharmacies, either independent or chain. You could alternatively ask a doctor for a prescription. They cost anywhere between 30-90 MXN pesos per monthly supply. There may be limited availability if you have a specific brand of birth control pills that you use, such as ones with lower estrogen levels.
Morning after pills (Plan B) are also available in Mexico and cost anywhere between 35 and 100 pesos for a single pill. These cannot be bought in pharmacies that are Catholic owned, such as the aforementioned Farmacia Guadalajara, for example. Staff are usually helpful and will point you in the direction of other pharmacies that supply them though. These tend to be smaller, more independent pharmacies.
Abortion is illegal throughout Mexico, with the exception of certain clinics in Mexico City. It is not free. Many states are incredibly Catholic and conservative and will not react well to conversations about abortion.
Gynecologists in Mexico: Are there any that you recommend? How, if at all, is a visit different from at home?
Private gynecologists are recommended. You may have a Mexican Social Security number which will entitle you to free health care, but I would always recommend going private for gynos.
I didn't visit one personally, and I've never visited one at home either, so I'm unable to comment on how the process is different.
Breastfeeding in Mexico: What are accepted places for women to breastfeed? Is it accepted to do so in public?
I saw numerous women breastfeeding in public throughout my time in Mexico. I feel that generally it is more accepted than in other countries.
Mexico Travel Tips: Romance
Dating Locals in in Mexico: What are the norms and traditions? What should women look out for?
As a rule of thumb, Mexican men will enjoy talking to women who look foreign, if not just because they like to try out their English language skills. They will generally assume that if you're white you speak English as well, so that can be something to watch out for if you're not an English speaker.
There can sometimes be the assumption that foreign women are in Mexico to sleep around, so watch out for that if it's not the type of thing you're after.  On the other hand, Mexican men can often be very intense and jealous when in a relationship. However, on the whole, Mexicans are incredibly friendly and will go out of their way to help you. It goes without saying that these are incredibly sweeping statements, and definitely do not apply to all Mexican men.
Types of Men in Mexico: Describe a few "typical" types of men
Young and wealthy Mexican men: they often like to flaunt their wealth in bars, buying bottles and rounds of drinks.
Older Mexican men: Often, they will have no problem with looking you up and down and will sometimes not look away even if you make eye contact with them. This kind of behaviour is of course not limited to older men, and if prevalent on the metro system in Mexico City and other major cities, as well as on the street.
Is Mexico LGBTQ-friendly?
Guadalajara in particular is known for being an LGBTQ friendly city. Generally, major cities will be LGBTQ friendly, such as Mexico City, Cancun, Monterrey, Guadalajara.
Mexico Travel Tips: Women's Rights
Do women have the same position in society as men in Mexico? How can you tell?
Depending which country you're from, women's rights in Mexico can be considered as being a bit backwards. The woman's place is in the home, with the children, and her job is to look after her husband and support him. This is a shifting attitude with younger generations, and is more obvious in smaller outlying towns and villages, particularly in rural locations. There still exists an incredible amount of sexism in Mexican society, including in high-profile media.
Local Women in Mexico: What are some clear cultural differences between you and them?
The type of women I met during my time in Mexico were either young and career driven, or young and ready-to-get-married. They former were studying at university or working towards good jobs and the latter were probably also studying, but with the intention of getting married young and becoming housewives.
Really, there were no startling cultural differences between me and the women I met in Mexico. Like in every country, there is a lot of difference between the women themselves, so you're likely to find someone on the same wavelength as you regardless of your differing nationalities.
Women-Specific Environments in Mexico: Are there places where only women are or are not allowed?
Mexico City has women and children only designated categories on the metro system. This rule is often enforced by police officers on the metro, who direct men to other carriages. Often the men move down a bit, but don't leave the carriage.
Very old fashioned cantinas tend to be male-heavy environments, but this is shifting in recent times.
Perception of Foreign Women in Mexico: How do local men/women react to you when you say where you're from?
Mexicans always seemed happy to meet me and find out where I was from. If you speak Spanish, they tend to compliment you on it before immediately switching to English to practice their skills. Lots of people in the major cities will speak at least some English.  They always wanted to ask me about my favourite music, the Queen and the weather. These questions get boring eventually, trust me!
Mexico Travel Tips: Safety
Transportation in Mexico: Any that are safer/less safe for women to take?
Use your common sense as a rule of thumb.
Don't travel alone on the metro at night, and always make sure someone knows where you're going or where you're supposed to be.
Same goes for taxis and buses, although buses can be much safer than the metro, given that they travel on major highways in general. Often people will say don't flag down taxis on the street, but the majority of people do. Just have your wits about you and be alert for anything that seems suspicious.
Dangerous area/s in Mexico: Any specifically for women?
If someone tells you an area of the city is dangerous, do not go there in the night. They will know what they're talking about. Stick to heavily frequented public areas, and travel in pairs or groups if you have to go elsewhere.
The US border cities are not tourist areas but they are also not safe, for women in particular. There is an extremely high rate of feminicide in Ciudad Juarez for example. These areas should not be visited.
Clothing: What to wear/what not to wear in Mexico?
Anything goes in general. Be aware of covering up if you plan on visiting Catholic churches, for example. On the street you'll see all sorts of outfits, so don't worry too much and just wear what you're comfortable in. It's worth noting that despite the heat, Mexican women are adept at wearing jeans all year round. You will stand out in shorts, especially if you're in an inland, metropolitan area like Mexico City. If you don't want to draw more attention to yourself, try and match their attire; jeans and t-shirts.
Mexico Travel Tips: Lauren's Take on Health and Safety top photo by Pedro Lastra on Unsplash