5 Extraordinary Benefits of Traveling by Yourself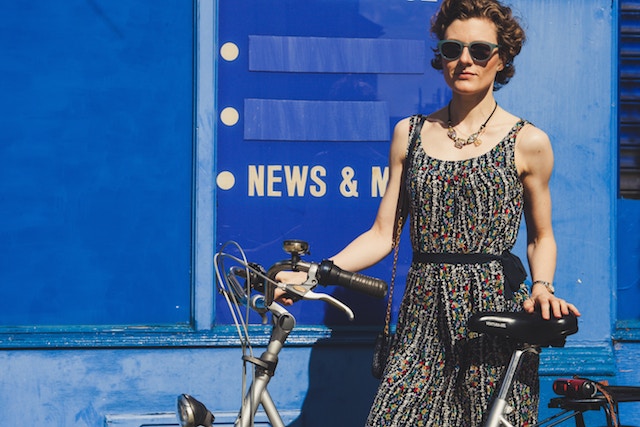 "You're volunteering in Alaska by yourself!?"
"You walked around Bangkok by yourself!?"
"You went hiking in Hong Kong by yourself!?"
I'm sure I'm not the only traveler who's ever received this reaction when telling family or friends about a past or future solo adventure! There are many people out there who are afraid of traveling (among other things) on their own. While traveling with a companion has its perks, I'm here to share a few of the different benefits to traveling by yourself.
5 Extraordinary Benefits of Traveling by Yourself
1. You can make your own agenda and do what YOU want
I was once on an extended business trip in Mexico, and on the weekends I had some free time to explore the area. What I really wanted was to hike up to Peña de Bernal, a monolith in the small village of Bernal. I would have been happy to do it on my own but managed to get a large group of coworkers who wanted to do it with me.
They had no idea what they were in for. All of our paces were different. Some were even afraid of heights. At the end of the hike, I wanted to stay a little longer to check out the village, but most of the group was too tired and wanted to head back to our hotel. All in all, it was a giant disorganized struggle that could have gone much more smoothly if I had just done it alone.
2. You learn to become self-sufficient
This is especially true when you're visiting a new place on your own. I have a terrible sense of direction, so when I'm traveling with others, I always rely on them to navigate us to where we want to go (including best modes of transportation). On my own in Bangkok a few months back, I had to rely on my own navigating skills (or lack thereof). I got lost and confused quite a few times.
My stubborn, frugal self repeatedly said "I can walk there!" but I totally underestimated just how far certain distances were. At the end of my first day, I had giant blisters on my feet from walking so much. At that point, I forced myself to learn how to use the different modes of transport, including taxis, tuk-tuks, and the Sky Train. I most certainly struggled at first, but by the end of that trip I had learned some valuable skills about communication and transportation in a foreign country!
3. Your senses are heightened
I was traveling solo for a weekend in Hong Kong last spring. I spent most of my weekend doing some hiking and trying different local foods. On my hikes, because I had nobody else to talk to, I was able to observe the behaviors of other people (and monkeys!) around me. I saw their interactions with each other, and although I couldn't understand their spoken language, I could still recognize body language that is universal in all cultures.
After my hike, I sat by myself in a small restaurant and enjoyed a bowl of ramen and a salted lemon 7-up. I experimented with different sauces and spices, and gave 100 percent of my focus to my food, rather than keeping up a conversation with someone across the table from me.
4. You meet other people and make connections
So many people are afraid to stay in hostels. While caution should always be taken when you're on your own, I find that staying in hostels on solo trips is the best way to meet other travelers and make friends to do different activities with (because let's face it, there are some things that you really shouldn't do alone, like hiking in the mountains of Alaska with grizzly bears).
I did a volunteer trip in Alaska earlier this year but went up a little earlier than the rest of the volunteer group, so I stayed in a hostel for my first night there. I stayed with two other women. We were all from different parts of the world, all in different professions, all in different age groups, and all in Alaska for differing reasons. But we became fast friends! We stuck together during that first day, getting breakfast, having some really thought-provoking conversations, and exploring the downtown area. I probably would have never had the opportunity to get to know those two amazing women had I not stayed in that hostel!
5 Extraordinary Benefits of Traveling by Yourself.
5. You are the real you
The more time that you spend by yourself, the more you get to know yourself and learn to love who you really are! Traveling solo will help you to realize how you react in certain situations, how you communicate best with others, what sorts of activities you like best, and so much more. It will teach you lessons on things you need to learn to get better at. For me, that was my navigation skills, learning to trust my instincts, and how to remain calm when things don't go as planned. It's taught me how to be myself.
So, I encourage you: go on a solo trip, whether it's to a new coffee shop or bike trail in the next town over, or halfway across the world in a foreign country—whatever YOU choose! Get a little lost. Learn a new skill. Do some people-watching. Enjoy a meal on your own. Make new friends. And through it all, be sure to do some self-reflecting!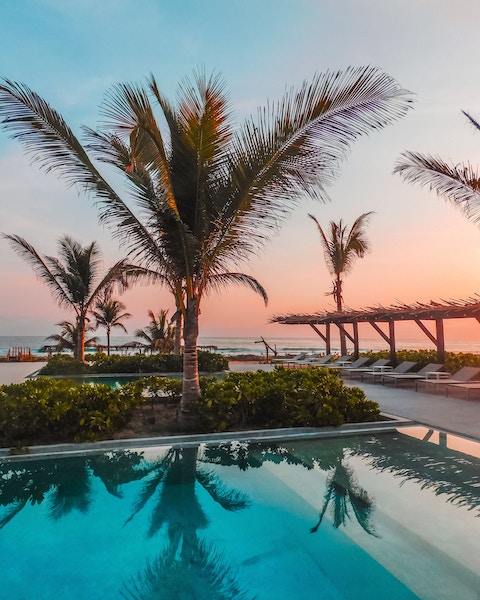 Related Reading
Feeling the Fear and Doing it Anyway: Traveling Solo
4 Empowering Tips for First-Time Solo Travelers
Beginners' Tips for Solo Travel
How Bucharest Turned Me into a Solo Traveler
Solo Female Traveler: Brave and Fearless?
My First Solo Trip: A Weekend in Kracow Poland
Have you enjoyed traveling by yourself? Email us to share your experience and advice with the Pink Pangea community. We can't wait to hear from you.