3 Incredibly Unique Vienna Museums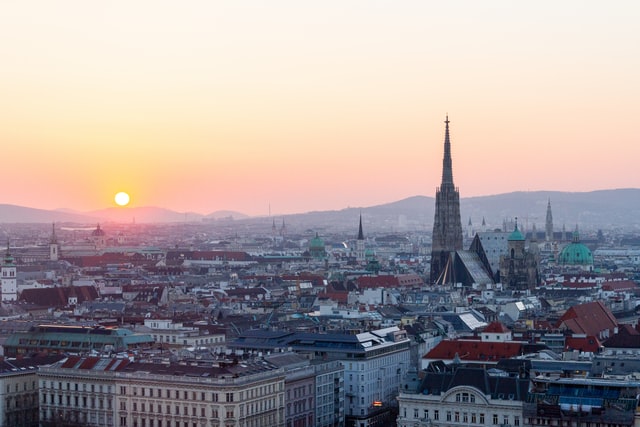 In Vienna, Austria, you could easily fill every day of a week-long trip with museums and historical sights. Because of this, Vienna is a must-see for the lover of art and culture. While I could recommend an expansive list of museums worthy of your time, I want to focus on three particular Vienna museums whose unique personalities stand out.
3 Incredibly Unique Vienna Museums
1. Secession Building (Wiener Secessionsgebäude)
To me, this museum is the most intriguing in all of Vienna and is a piece of art history in itself. During the Art Nouveau period, the Secession Building housed exhibitions of contemporary art. Known as "the Secession," the group of artists and architects who created the building aimed to cast a spotlight on art that may have been considered too controversial or had the potential to be misunderstood.
Their motto, "to every age its art, to every art its freedom," above the museum's entrance clearly proclaims their intentions. Today, the Secession Building still follows this philosophy and you can see both work by up-and-coming artists, as well as the famous Beethoven Frieze, a painting by Gustav Klimt (the first president of the Secession) created for the 14th Vienna Secessionist exhibition.
2. Kunst Haus Wien
This museum provides a comprehensive overview of artist and architect Friedensreich Hundertwasser's work. Hundertwasser loathed straight lines and deemed them "godless" in his "Mouldiness Manifesto against Rationalism in Architecture." Thus the Kunst Haus Wien, which he designed, eschews the straight line in favor of undulating floors described as "a symphony, a melody for the feet."
While at the museum, you'll also see a lot of works on paper by the artist, as well as tree tenants that occupy various closed terraces throughout the building. These trees grow in soil outside of the museum, with the purpose of bringing humans back to nature, freshening the air, and quieting the noise of the area.
Nearby, you can view the exterior of Hundertwasserhaus, an apartment complex built according to Hundertwasser's ideals that is still inhabited today. Visiting the Kunst Haus Wien is an opportunity to experience a Hundertwasser environment truly unlike any of the other Vienna museums. While you're there, check out the Tian Bistro to sit and enjoy the architecture while savoring Vienna's famed Wiener Melange (yummy coffee) and apple strudel (get it with the vanilla sauce).
3. Leopold Museum
Rudolf Leopold was a man obsessed with collecting art. This museum houses his collection as well as traveling exhibitions. When you visit the museum, you can almost feel the self-satisfaction that must come from owning such a display.
The collection is impressive and well worth seeing, but you do get the feeling of a smug nature behind it all. Nonetheless, you do have to marvel at what Leopold was able to accomplish through his collecting strategy. He personally built up the reputation of Egon Schiele by extensively collecting and promoting the artist's works until it was recognized. Talk about the power to leverage publicity and marketing!
The controversy behind Leopold and his museum is due to one of Schiele's paintings, Portrait of Wally. The work was once held by a Jewish collector and taken by the Nazis during World War II. In brief, Leopold ended up with the painting when he probably shouldn't have.
After a drawn-out legal battle between the Museum and the original owner's family, the museum bought the painting. This further bolstered the reputation of the artist, the museum, and the legend of Rudolf Leopold which proved that bad publicity is still good publicity. To get the full story, check out the documentary Portrait of Wally: The Face that Launched a Thousand Lawsuits.
Vienna is a city rich in artistic and cultural gems, thanks to its long history of art. In Vienna, you have a vast range of options, but these museums provide a special opportunity to dig deeper into specific art movements and artists in a truly fascinating way.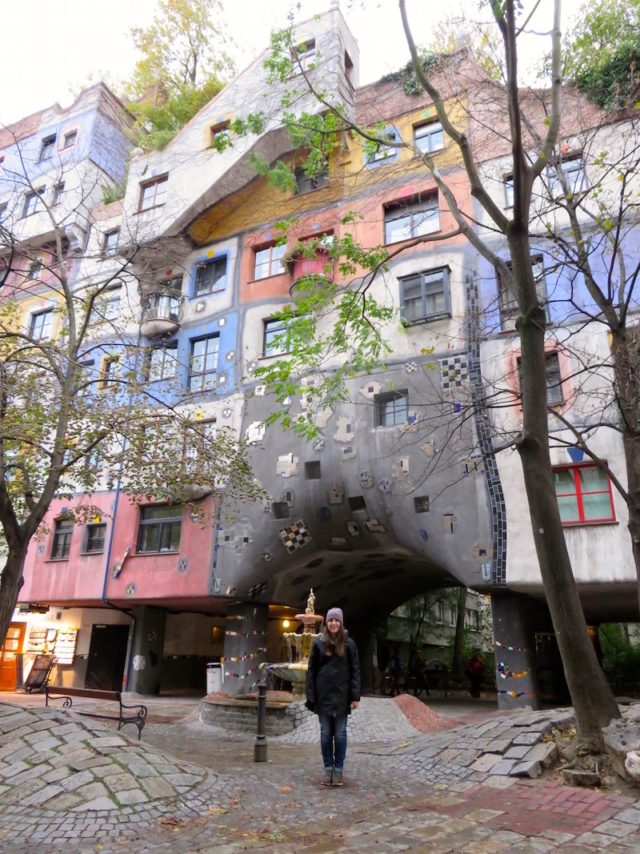 3 Incredibly Unique Vienna Museums
Have you traveled to Vienna? How was your trip? Email us at [email protected] for information about sharing your experience and advice with the Pink Pangea community. We can't wait to hear from you.
3 Incredibly Unique Vienna Museums photo credits: Monique Wilkins and Unsplash.