Short Trip to Austria: The Real Deal with Brooke Weinbaum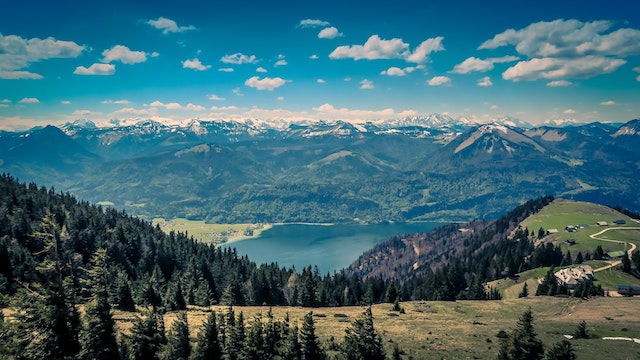 Ready for your short trip to Austria? Here are the activities and accommodations that Brooke Weinbaum recommends for your trip.
Tell us about yourself! What do you do when you're not traveling the world? Where do you live? What made you decide to go to your most recent destination?
I love traveling every few months to somewhere different where I can take a peek into another culture. I live in Tel Aviv, which gives me easy access to Europe and have friends who enjoy traveling so we're able to go on a budget and sometimes spring for something a little pricier. I had wanted to go to Vienna for about a year after seeing a few films located there and just hearing that it was a beautiful city with interesting people.
How long did you go for? How did you spend your time?
I was there for 5 days. My friend and I first flew into Bratislava because this actually saved us some money. We took a one hour train into Vienna and stayed at an Airbnb. We did a walking tour which allowed us to see the major sights and help us understand where we'd like to spend more of our time. We traveled the following day to Salzburg (The Sound of Music location), which was incredibly beautiful and serene. We took a 2.5 hour train ride there and back the next day (with free WiFi) and enjoyed some more time in Vienna before celebrating the Jewish new year. My friend left the next morning, which allowed me to do some shopping and wander the city some more on my own before leaving that evening.
What were your most memorable experiences? What were the biggest disappointments?
We had a great time going out at night and just seeing the beautiful city. Every building is different and goes back to centuries of history. The Schobrunn Palace was amazing and something everyone should see. While it was an "almost disappointment" we didn't realize that nearly no pubs would be open on Sunday night. We were lucky enough to be with a local who found one bar that was open and was actually pretty cool.
What do you wish you knew before you went?
Not much else…I like figuring things out while I'm there. I was prepared to see the major sites and know which restaurants to visit which is always important. Also, I cam ready for the weather!
Any favorite restaurants/hotels/hostels/sites you'd like to recommend? Tell us what made them great!
Albertina Passag: Great, super classy restaurant.
Gasthaus Woracziczky: Small but delicious and full of localsl
Schobrunn Palace: Beautiful and extravagant in so many ways.
Salzburg-Lake tour: Gives you an incredible view and the opportunity to be on the lake and see the mountains along with the small St. Wolfgang town
Is there anything that women specifically should know before they travel to your destination?
It is very safe. People there are educated and they have very little crime. You can stay out all night without having to worry.
Photo credit by Unsplash.