Travel Styria, Austria: The Real Deal with Irina Vishnevskaya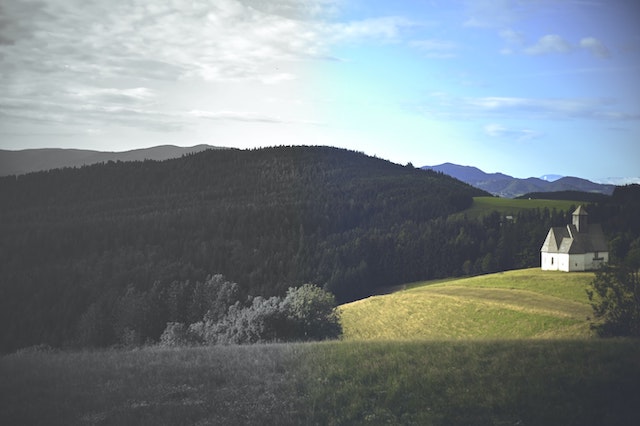 Ready to travel to Styria, Austria? Here's everything that Irina Vishnevskaya recommends for your trip.
Tell us about yourself! What do you do when you're not traveling the world? Where do you live? What made you decide to go to your most recent destination?
Having immigrated, re-immigrated and immigrated once again, I am an eternal globetrotter; for both work, play and everything in between. I am admittedly peeved by those who choose to spend their vacation time at the same isolated, boring Mexican resort year after year (though I do love the real Mexico). We live in a vast, beautiful and diverse world and the best, most rewarding experience we can invest in is getting out and seeing it. We must experience it for ourselves.
I have a (boring) formal education in marketing, and I've worked in Europe, Asia and Africa. If I'm not on the road or daydreaming about my next trip, I can be found on my yoga mat or checking out the latest brewery in Minneapolis, a city I love to call home (at least for now!).
While living in Hungary, I spent a lot of time in Austria (mainly Vienna). One of my favorite side trips/day trips/weekend trips was driving down to southern Austria, which is made up of three states: Carinthia, Styria and Burgenland. Personally, I always loved Styria the most. It's called the Green Heart of Austria because it's mostly forested; it's quite possibly the most picturesque place in the world.
How long did you go for? How did you spend your time?
We would mostly go to Styria on weekends, and I never spent more than two days at a time there. It was just a great place to recharge your batteries after being a workaholic in the big city for too long.
Styria is great because there is so much to do: there are amazing hiking and biking trails, tons of wineries and wine estates and great thermal baths (this area, like most of Eastern Europe, is full of hot springs).
What were your most memorable experiences? What were the biggest disappointments?
The perfect day spent in Styria starts with a morning hike, an afternoon swim in the thermal baths and then a trip to a local grocery store to get fresh bread, cheese, veggies, pre-made appetizers and then having a feast with these purchases in the hotel room. With a glass of local wine, of course. So simple, so delicious.
What do you wish you knew before you went?
How great hiking is! It took me too many visits to realize that the scenery there is best enjoyed walking through it, not just driving through it.
Any favorite restaurants/hotels/hostels/sites you'd like to recommend? Tell us what made them great!
I often stayed at Loipersdorf. It's great because there's a hotel right next to a thermal bath complex, and it's tucked away in rolling hills that make for great biking/hiking. Also, the cutest little Austrian villages surround it (it feels like you're walking through a fairytale). Food-wise, I never had a bad experience there, but something I'd definitely recommend is finding a local grocery store–everything is so fresh, especially the dairy.
Is there anything that women specifically should know before they travel to your destination?
Austria is very, very safe.
Photo credit for Travel Styria, Austria: The Real Deal with Irina Vishnevskaya by Unsplash.