Converting My Fiancé from an American to a Global Citizen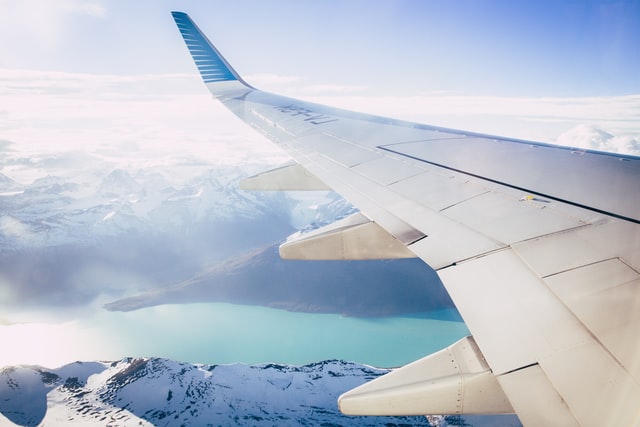 My fiancé (Manas) and I joke that whenever we travel together, we have the unfortunate circumstance of traveling with a third wheel: rain. Every (and I mean every) trip we've ever been on – it rains. As I'm Indian, and relatively superstitious, I could exalt this third wheel as good luck for my impending marriage. But sometimes, a gal needs sunshine! Or sometimes, a gal needs a fresh perspective.
Manas and I decided to travel to Europe to escape the chaos in New York City. I chose the itinerary based on cities I fantasized over from the movies: London (The Parent Trap), Salzburg (The Sound of Music), Vienna (Okay no movie I was interested in was filmed here, but I took a class on Viennese history and art my freshman year of college, and always wanted to visit), and Budapest (The Grand Budapest Hotel). I would spend the first week with Manas, and the second week alone in Paris and at digital detox camp outside of London.
Manas was not a seasoned traveler like I was, and I had been angling for some time to get him to move to Europe. My goal was to get him to fall in love with Europe and to open his eyes to a possibility of life outside of the States. My ultimate goal was to convert Manas into a Global citizen.
Converting My Fiancé from an American to a Global Citizen
London
Despite the rains and jetlag, Manas and I took London by storm. We walked from Oxford Street Station all the way to Westminster Abbey, catching Buckingham Palace, Harrod's, Hyde Park, Belgravia, Trafalgar Square, and the London Eye in between. Manas completely fell in love with London and decided we needed to visit at least once a year. Mission accomplished.
3 MUST DO's in London
1. Roam the quaint streets of Marylebone and enjoy a croissant and café latte at Paul.
2. Walk everywhere from Oxford Street to Westminster Abbey to Notting Hill to see its famous Portobello Market.
3. Visit Westminster Abbey and take a photo by one of London's famous red tollbooths.
Munich
The next day, Manas and I flew to rainy Munich for just one day and night as a stopover prior to traveling to Salzburg, Austria. Our highlight was meeting one of Manas's old colleagues and his wife for dinner at a fantastic Thai restaurant, Yum (Street Utzscheneiderstr 6).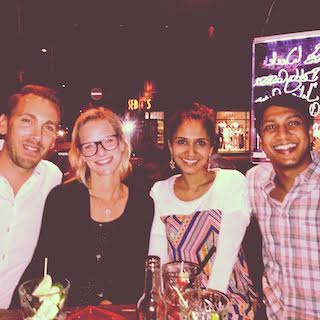 3 MUST DO's in Munich
1. Visit during Oktoberfest from mid-September to mid-October to get a truly authentic German experience.
2. Try out the restaurant scene as Munich is home to some incredible ethnic foods. The best Italian food I've had in my life was in Munich.
3. Leave Munich!
Salzburg
Early the next morning, Manas and I took a short train ride to Salzburg, Austria. In Salzburg, the hills really were alive with the sound of thunder. It rained incessantly when we arrived, but Manas and I didn't let the weather rain on our parade. We grabbed massive umbrellas and painted the gray town red. Our highlight was eating breakfast at the top of M32 (the rooftop café at the Museum of Modern Art) where you can enjoy a view of the whole city. I enjoyed the "healthy breakfast," which included muesli, carrot ginger juice, apple cinnamon bread, and a hard-boiled egg.
3 MUST DO's in Salzburg
1. Enjoy breakfast at the top of M32 for a stunning aerial view of Salzburg.
2. Go to the Viennese Opera.
3. Do a Sound of Music tour of the city.
Vienna
Our next stop was Vienna. Vienna is an absolutely stunning city famous for its architecture by Otto Wagner and its art by Gustav Klimt.
We spent our two days in Vienna roaming the streets and visiting every major site and museum we could. We were lucky to be in Vienna at the same time that Tom Cruise was filming Mission Impossible 5 atop the Vienna Opera House. In fact, we were unlucky to never catch a glimpse of him – typical Cruise style.
3 MUST DO's in Vienna
1. Eat a Sacher torte pastry and tea at Café Demel (Kohlmarkt 14).
2. Visit the Belvedere Palace to see Gustav Klimt's famous piece, The Kiss.
3. Visit the Museum Quartier area and get lost in museums with works by Klimt and Van Gogh.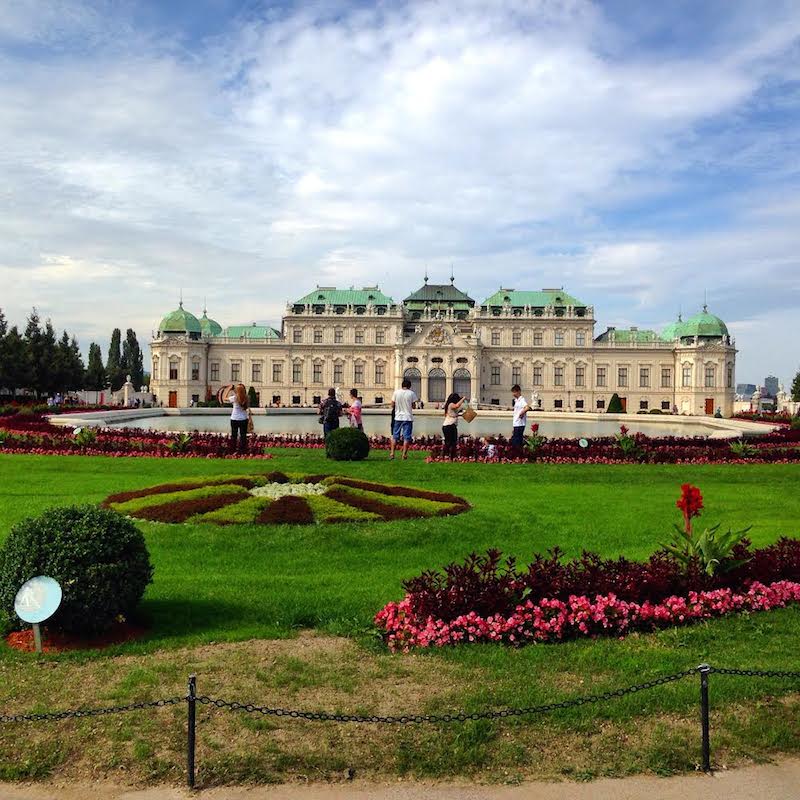 Budapest
Our final stop was Budapest – our favorite city on our tour. I had been dying to visit Budapest ever since seeing the movie The Grand Budapest Hotel, and incorrectly envisioned Budapest as a city atop snowy mountains with outdoor escalators that would bring pastries to me in my hotel.
By the time we reached Budapest, we had about a day and a half to fully enjoy it (in the rain), but we made the most of it. We walked the entire city and saw the famous House of Parliament (an architectural wonder), the Hungarian baths (both Gellert and Szechenvi), and the famous Chain Bridge, which connects the Buda and Pest sides of the city. Budapest was our favorite city, as it seemed uncharacteristically European and more off-the-beaten track.
3 MUST DO's in Budapest
1. Visit the famous Hungarian baths at Szechenyi – the largest medicinal bath in Europe (don't bother with the smaller one at Gellert).
2. Walk both sides of the city – Buda and Pest – though Pest is considered the trendier part.
3. Eat at Spiler, a hip gastro pub in downtown Budapest that has both Asian and Hungarian food – the perfect intersection of east and west.
Deep down, Manas will always be a Texas-loving, Friday Night Lights kind of guy. But he is in a constant state of wonder wherever he is – which is the greatest kind of global citizen. He memorized the layout of every city we traveled to and marveled at our surroundings despite the rains.
Converting My Fiancé from an American to a Global Citizen photo credits by Sabrina Aggarwal and Unsplash.