5 Best Things About Living in Budapest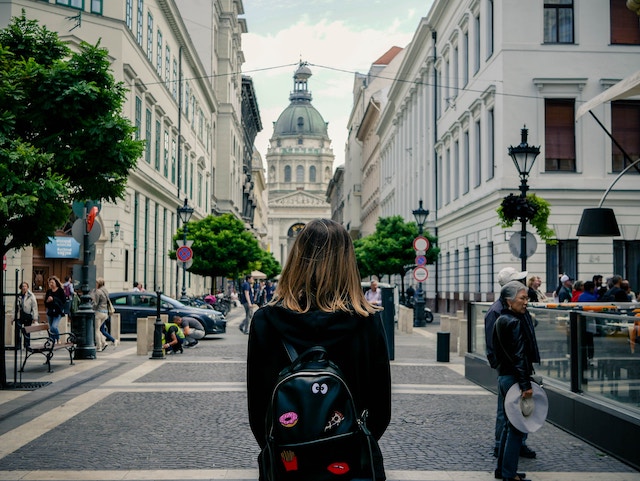 During my junior year of college, I studied abroad in Budapest, Hungary. I had the time of my life, with so many of my dreams becoming realities. I experienced a lot of "firsts," such as my first passport, my first steps inside an airport, my first airplane ride, my first time living in an apartment, and my first time living in a city, let alone a foreign one. There were so many things that I loved about living in Budapest, and here are my top five:
5 Best Things About Living in Budapest
1. It's very safe
I felt so comfortable getting around the city by myself thanks to both Budapest's public transportation system, as well as the local people. Shortly after I arrived, I remember how great I felt after making it to 6 PM mass at St. Stephen's Basilica and back all by myself and in one piece. After that, my family and I knew that I could do this, and that I would be okay.
Even after the sun set, my friends and I felt comfortable walking around the city — whether to a restaurant, a friend's apartment, or to experience Budapest's vibrant nightlife.
During the day, the sidewalks teemed with life as people bustled throughout the city, and at night, Budapest was still lively, as people headed out for the night on buses, trolleybuses, and trams.
2. Public transportation is extremely easy
The public transportation system in Budapest, referred to as Budapesti Közlekedési Központ or BKK, is clean, efficient, and reliable. There is also a free BKK app, which is extremely helpful in getting around the city. The city of Budapest offers a wide variety of transportation options, such as the metro, bus, trolleybus, and tram, and if you live in Budapest, it is likely that you will use more than one of these options daily, and that you'll use them with ease.
At night, there are other modes of public transportation, including night buses and the 4/6 tram, which is the only form of public transportation that operates 24 hours a day on both the Buda and Pest sides of the city. Public transportation in Budapest always seemed to operate on time, according to the electronic displays found at most stops.
Obtaining tickets and reloading passes for the public transportation was also an easy process, and could be achieved at the purple BKK kiosks found in the metro stations and at 4/6 tram stops. These kiosks offered a variety of languages, and the process of operating one only took a couple of minutes.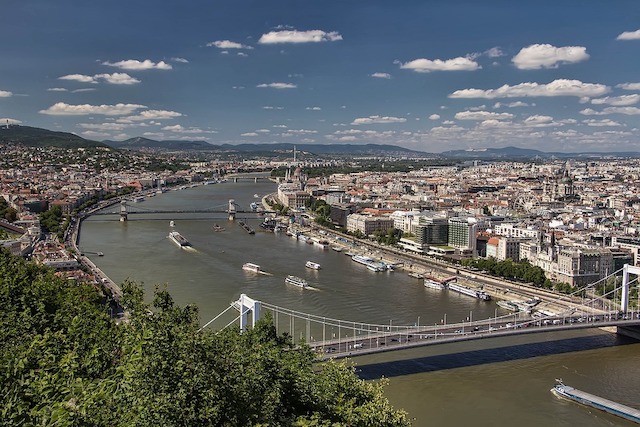 3. Cost of living is low
While I was grateful that everything in Budapest was so inexpensive, it also meant that the local economy was not doing well. Hungary's currency, the forint, had a very low value; one U.S. dollar was equivalent to about 274 forints.
Initially, it was strange to see ordinary things have prices with four digits and above, but after a little while, I got used to it. I also discovered that in Hungary, I got so much, for so little, and the quality was excellent.
While the cost of living in Budapest is very low, the standard of living is very high.
For example, one of my favorite restaurants in Budapest near the M3 stop, Kalvin tér, offered an option called the "Tourist Menu," which included an appetizer, an entrée, and a dessert–all delicious and plentiful–for 2900 forints, which is 10 U.S. dollars. Another example was the student monthly transportation pass, which cost a little under 3500 forints, which translated to a little more than 12 U.S. dollars.
With that pass, I was able to access any form of public transportation at absolutely any time. While the cost of living in Budapest is very low, the standard of living is very high.
4. The history is everywhere
One of my absolute favorite things about living in Budapest was the fact that I was constantly enveloped in history. Hungary has had a very rough past, which includes many occupations–whether by the Ottoman Turks centuries ago, the Nazis during World War II, or the Soviets during the Cold War.
Budapest's past isn't only seen in the architecture of the buildings or the icons of the city, but the history can be felt, too.
It is interwoven throughout the city and captured in places like the House of Terror, the Hungarian National Museum, the Budapest History Museum in Buda Castle, and Memento Park. By walking through the streets of Budapest, crossing one of its many bridges, or strolling along the Danube, you are walking in the footsteps of so many before you and witnessing the history of Budapest before your very eyes.
5. The people are kind
Last but certainly not least, the local people are incredible. Hungarians are very proud of their country, and also value their relationships. Hungarians really appreciated my attempts to speak Hungarian, and were always patient with people still learning the language.
One couple who I especially liked owned a little fresh produce store near my apartment. Because I passed the store everyday, I saw the couple frequently. One day, as my flatmate and I were passing the couple's store, the woman said, "Jó napot kívanok" to us, which is a Hungarian greeting that means, "good day." Her greeting meant a lot to me and made me want to speak more Hungarian.
Budapest has been called "the hidden gem of Eastern Europe," and after living there, I definitely agree.
Budapest has been called "the hidden gem of Eastern Europe," and after living there, I definitely agree.  Before traveling to Budapest, I didn't know much about Hungary, and I am forever grateful that I was able to experience it like a local.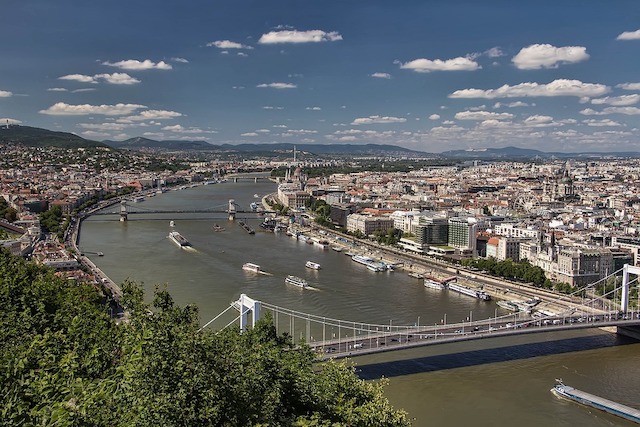 Photo credit for 5 Best Things About Living in Budapest by Unsplash.
Have you traveled to Budapest? How was your trip? Email us at [email protected] for information about sharing your experience and advice with the Pink Pangea community. We can't wait to hear from you.