Two Weeks in Turkey, Budapest & the Balkans: In Conversation with Shayna Zand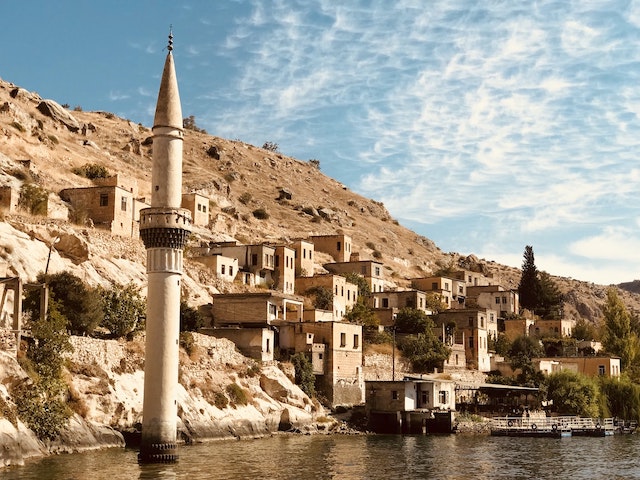 Planning to spend two weeks in Turkey, Budapest and the Balkans? Here are the sites and activities that Shayna Zand recommends for your trip.
Tell us about yourself! What do you do when you're not traveling the world? Where do you live? What made you decide to go to your most recent destination?
My name is Shayna and I have been lucky enough to work for Intrepid Travel for almost four years now. I was a tour leader in Canada for three years and was then given the opportunity to work in our UK offices before moving back to Toronto to work as a Business Development Manager for Intrepid. When I am not travelling, I am usually talking to others about travelling and helping them plan their adventures. I do also enjoy playing sports – beach volleyball mostly, while trying to take advantage of the three months of summer in Canada.
I was given the opportunity to escort a group of travel agents on one of Intrepid's Turkey tours. I have travelled pretty extensively through Europe but never had the chance to explore the eastern regions and figured if I was heading over to Turkey, why not! I went on our new tour, Budapest and the Balkans so I could get a taste of the region (Bosnia, Serbia, Montenegro and Croatia) and then decide which countries I want to go back to and spend more time in.
How long did you go for? How did you spend your time?
I spent about two weeks in the Balkans and I spent most of my time discovering these amazing cities on foot. All of the major cities and towns are extremely walkable, making it fun and easy to get around. The sites were incredible, however I found the little cafes, pop-up markets and local life that I discovered while walking to and from each site just as interesting.
What were your most memorable experiences? What were the biggest disappointments?
The most memorable moment had to be when our leader organized a private boat to take us out on the Mediterranean in Kotor, Montenegro. We went to a tiny island and then swam in various areas of the sea. The water temperature was very warm and the salt content was so high that you couldn't do anything but float. There were barely any tourists there. It was just one of those moments where having that local knowledge was invaluable.
To be honest, nothing about the Balkans disappointed me. Eastern Europe is so beautiful. If I had to choose one thing it would probably be to spend less time walking midday (between noon and 4pm) – it was just too hot. I think going a little earlier or later in the season would have been a good choice.
We definitely explored during this time but we were constantly looking for shade and cold drinks to cool off. The great thing was that you can drink the water from the taps in all of these countries, so it was easy to keep refilling my water bottle everywhere.
What do you wish you knew before you went?
I wish I knew that most of the bank machines in this area do not accept debit cards to withdraw money – I was constantly using my visa (which I prefer to withdraw with). I should have looked into which currencies I could have gotten here at home first!
Two Weeks in Turkey, Budapest & the Balkans: In Conversation with Shayna Zand
Any favorite restaurants/hotels/hostels/sites you'd like to recommend? Tell us what made them great!
In Budapest, I would highly recommend going to the ruin bars at night – incredible vibes and great music. One I would specifically recommend is called Szimpla, the oldest ruin bar in the city. In Sarajevo, make sure to go on a walking tour, specifically to see where Franz Ferdinand was assassinated and to learn more about the break-up of Yugoslavia.
As amazing as Sarajevo is, make sure to get out into the countryside for some rafting and head over to Mostar, in the Herzegovina region to go see the Old Bridge (UNESCO World Heritage site). You can watch professional divers jump off the 79ft tall bridge during the day!
Is there anything that women specifically should know before they travel to your destination?
As a woman, I am always concerned about my safety when on my own in a foreign country. I found the locals to be extremely helpful and so interested in teaching me about their country as this region is relatively untouched by tourists.
Travelling with a tour group allowed me to experience the real areas of the cities and towns we went to, while feeling safe with a group of people looking to do the same. For the solo female traveler, I would definitely look into the small group tour option!
Photo credit for Two Weeks in Turkey, Budapest & the Balkans: In Conversation with Shayna Zand by Unsplash.