Living in Nice, France: In Conversation with Erin Motz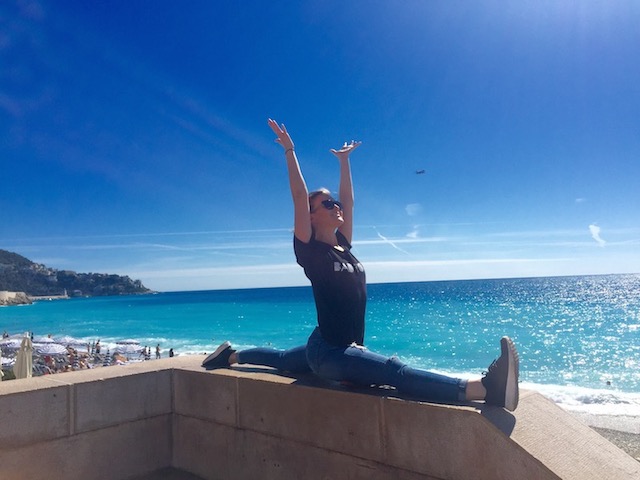 Interested in living in Nice? Erin Motz shares the highlights and challenges, as well as her tips for an amazing experience abroad.
Tell us about yourself! What do you do when you're not traveling the world? Where are you from? Where do you currently live?
My name's Erin Motz and I'm from Tampa, FL originally but I live in Nice, France. Most of my time is spent working with my fiance on our business: I'm the co-founder of Bad Yogi, a yoga and lifestyle brand that's redefining yoga culture. We believe it's time to remove the snobbery, pretense, and endless "prerequisites" to fit into the yoga community and that's why we're here.
We are yoga's anti-clique and we believe that everyone from the kale-loving vegan to the prize-winning deer hunter should be welcome in a yoga class.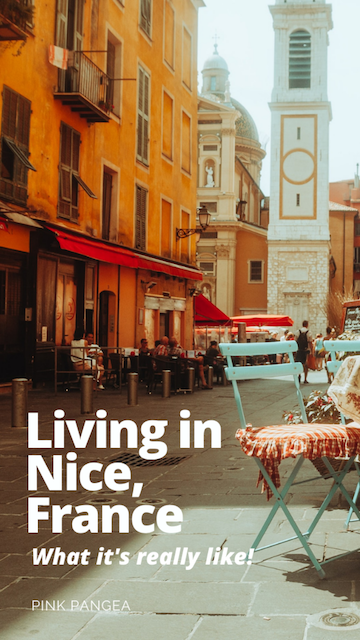 What made you decide to move abroad? How long did you live there for? Tell us about how you spent your time in your new destination — whether you worked, studied, traveled, or did something else.
My fiancé is from Nice and when we both took a trip here together a few years back, we resolved to live here at some point. One thing or another was always in the way, whether it was a job we hated or some other roadblocks making it inconvenient, but we finally made it happen this year.
We spend most of our time working because we love what we do. But in our spare time, we eat! Can't go wrong with the best ice cream ever at Fenocchio in the Old Nice, getting pizza at Attimi, walking the Promenade des Anglais, or hiking along the gorgeous trails in the French Riviera.
What were some of the biggest challenges you experienced while living abroad? What were some of the greatest highlights?
There are plenty of challenges in moving overseas, but for me, the biggest one is probably just being so far from my family. Luckily Nice is a beautiful place to visit, so we're always welcoming company. The highlight for me is definitely living in a city while still being so close to nature. I have mountains 30 minutes away and the beach three minutes away. It doesn't get better than that.
What do you wish you knew before you moved?
That it would all work out in the end, so not to worry over every little detail along the journey.
Any favorite restaurants/events/sites that you'd like to recommend? Tell us what made them great!
Fenocchio ice cream in the Vieux Nice, Attimi on Massena, Jan, and The Nice Life Concept for vegan/raw eats, which also has an awesome atmosphere for expats.
Are there any tips you'd give someone else considering a similar move?
Just do it! Don't put it off forever and ever. Make the decision, dive in with both feet, and don't look back.
Is there anything that women specifically should know before they move to your destination?
It's a pretty safe city, so nothing major. Oh! bring your own nail polish– Essie and OPI cost almost 15 euros here!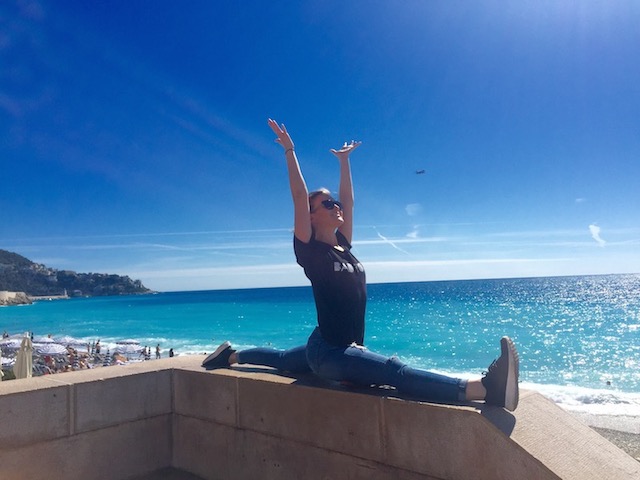 Photo for Living in Nice, France: In Conversation with Erin Motz by Erin Motz.