11 Best Travel Apps to Download Before Your Trip to Israel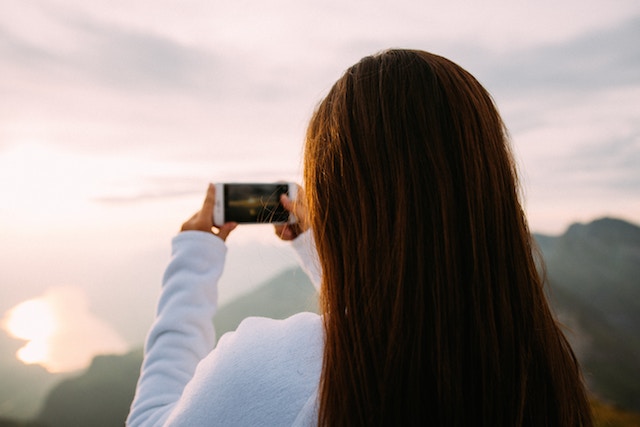 In today's world, technology is everything. Using our iPhones or Andriods, we can access the internet, social media websites, and even dating apps from the palm of our hands. Undoubtedly, the various applications available today make travel easier and more reliable. If you are planning to come to Israel anytime soon, these 11 best travel apps will make your trip to Israel the best it can be:
11 Best Travel Apps to Download Before Your Trip to Israel
Morfix is a free dictionary you can download from the app store. Type in a word or a short phrase in English to find out the Hebrew translation. The app works from Hebrew to English as well, and is definitely useful to pick up some key phrases to use in Israel.
Google Translate is just as good as Morfix for translating basic words, but I think that this app is better at translating complete or multiple sentences. Be careful if translating from English to Hebrew because sometimes the translation can be a little off. Always double check before sending the translation to someone.
This app's new update also allows you to take a picture of a menu or a sign and it will translate the words into English.
Get Taxi is similar to Uber, which is relatively new here. You can order a taxi wherever you are with the option to prepay with a card or cash. This is better than hailing a cab off the street where drivers may try to charge you a fixed rate. Get Taxi cabs will always use the meter and you can rate your driver at the end of the trip!
The public transportation application for Israel. Find out which buses to take to get anywhere in the country. The best part about the app is that it tells you the "live arrival time" of the bus you are waiting for. Track your ride as you go and the app will tell you exactly when and where to get off the bus. You can enter your destinations in English but you must be able to read the Hebrew equivalent from the results lists.
11 Best Travel Apps to Download Before Your Trip to Israel
An Israeli invented app that is much better than Google Maps. This app is perfect if you are planning on renting a car to travel around the country. Once you enter your destination, Waze will provide you with the fastest route possible, taking traffic, closed roads, and construction into account.
It uses information gathered from all other Waze users to create a perfect and quick route. The app will also warn you about hidden policemen, accidents ahead, or speed cameras along your route.
Any currency converter will be helpful for your trip in Israel as Israel is the only country that uses the shekel. If coming from America, you can just divide the shekel amount by 4 to get a rough estimate of the cost in dollars. But most currency converters take note of the constantly changing currency rates, giving you the most accurate information.
The conversion app I use, GlobeConvert, also provides conversion in temperature, length, weight, and more.
Unlike Americans who rely on iMessage for most of their conversations, Israelis use Whatsapp. As long as you have internet connection or data, it is free to send a message to anyone using Whatsapp. Whatsapp also allows for group messaging.
If you are traveling to Israel, get Whatsapp to communicate easily with friends and family at home as well as to talk to locals you meet. The recent update now allows you to call contacts for free using data or wifi.
11 Best Travel Apps to Download Before Your Trip to Israel
A must have for traveling anywhere. Trip Advisor allows you to research restaurants, stores, and tourist destinations. Read past reviews and find out important information such as store hours, location, and payments accepted for any place you are thinking about going.
Israelis love their news, so it's important to be up to date about current events while you're here. There are various Israeli news apps you can download. Make sure you find and download the English version that most of these newspapers offer. You can set the application to notify you about breaking news so you can be up to date with all the important events going on around Israel.
11 Best Travel Apps to Download Before Your Trip to Israel.
The name says it all. A very extensive application that will help you do whatever you want in Israel, from eating, to touring, to helping you book a hotel or car. The Israel App accesses your location and lets you know what there is to do in the area around you. You can also search by region, and find out what the application suggest you do in the North, South, Central Coast, and Jerusalem Region. The app also provides guided tours of specific sites, such as the synagogues of the Old City, Mount of Olives, and the Jaffa Gate.
11. Pack Point
If you are a horrible packer like myself, this app may help you lighten your suitcase and pack more reasonably. You enter in your destination, the length of your stay, and what you expect to do (hiking, water activities, touring, etc) and the app generates a packing list. Taking into account the weather forecast and types of activities you select, the app provides a detailed list of clothes you will need, as well as toiletries or electronic supplies you might otherwise forget.
Download these 11 apps before your trip to Israel. They will make your trip fun, convenient, and effortless!
Related Reading
Health, Safety and Relationships in Israel: Jenna's Tips
A Hike to Freedom in Israel
Visit Jerusalem in One Day
How I Conquered Israel's Desert Fortress, Masada
Exploring Little Corners of Israel
Tel Aviv Travel Tips: Reagan's Take on Health and Safety
Traveling to Israel: The Real Deal with Lisa Niver
Have you traveled to Israel? What were your impressions? We'd love to know if there's any important information you recommend adding to this list. Email us at [email protected]pinkpangea.com for information about sharing your experience and advice with the Pink Pangea community. We can't wait to hear from you.
11 Best Travel Apps to Download Before Your Trip to Israel photo by Unsplash.