Health, Safety and Relationships in Israel: Jenna's Tips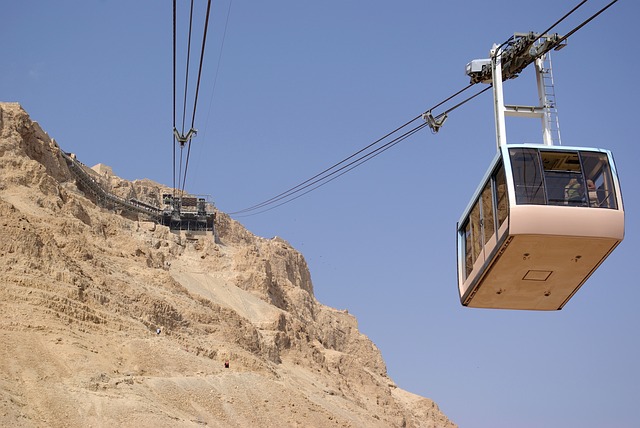 American Jenna Ferman is living in Petach Tikvah, Israel for a year, teaching English. She shares her tips for health, safety and relationships in Israel.
Health, Safety and Relationships in Israel: Jenna's Tips
Health in Israel
Feminine Hygiene Products: What's available/what's legal/where to buy them?
There are plenty of feminine hygiene products available in supermarkets, convenience stores, and drug stores. They carry plenty of American brands, though sometimes they are more expensive.
Birth Control: What's available/what's legal/where to buy them?
I was recommended to bring enough birth control from home for the time I was set to be spending in Israel to make things easier. However, with a prescription, it is possible to find your birth control here. If was your first time needing it, you would certainly need to go to a gynecologist here.
If you have a prescription you may need to call a family doctor to get a prescription that is valid in Israel. Once you have the prescription, you can fill your birth control at any pharmacy. It is likely not free and you would have to pay the equivalent of ten dollars (30-40 shekel), even with insurance.
Gynecologists: Are there any that you recommend? How, if at all, is a visit different from at home?
I haven't used one here, but there is a good resource I've heard about, a website called doctor1.co.il where people rate their doctors.
Breastfeeding: What are accepted places for women to breastfeed? Is it accepted to do so in public?
There is a law stating that it is acceptable here.
Romance and Relationships in Israel
Dating Locals: What are the norms and traditions? What should women look out for?
Israelis are very, very blunt and straightforward. Look out for men staring and catcalling – it is to be expected, and you shouldn't feel pressured to react to them, as they will move along.
Types of Men: Describe a few "typical" types of men.
There are so many different types of men–here are a few I've encountered:
Down to earth, cool and easygoing.
Hipster, metro guys, free spirits who love to drink a lot and look pretty.
Guys who are very sweet and educated and have a plan.
Religious men just looking for a wife.
Generally, men here are more direct, but otherwise the same as anywhere else.
LGBTQ-friendly?
Tel Aviv is an especially LGBTQ friendly city, boasting everything from gay bars to designated gay beaches. There are no gay bars in Petach Tikvah, but Tel Aviv is only a bus ride away.
Women's Place in Israeli Society
Women's Rights: Do women have the same position in society as men? How can you tell?
It seems that women do have the same job opportunities as men here. I've met several religious women who are mothers and also work in high tech. Unfortunately, there is a slight difference of income between men and women, just as there is in any other western country.
Local Women: What are some clear cultural differences between you and them?
Like the men, women here are more warm and straightforward. They are very open about inviting you to dinner on Friday night, even if you've just met them. There is a slight difference in manners; for example, people don't say sorry and thank you quite as profusely as Americans. Both men and women here are generally more laid back and easygoing than Americans.
Women-Specific Environments: Are there places where only women are or are not allowed?
Not in Petach Tikvah.
Perception of Foreign Women: How do local men/women react to you when you say where you're from?
Most locals are excited when I tell them that I come from the United States, though a few have been indifferent. Some want to practice their English with me, but others continue to speak to me in Hebrew.
Safety in Israel
Transportation: Any that are safer/less safe for women to take?
Buses run frequently and are easy to navigate through the travel app "Moovit". They are usually busy, and therefore safe for women travelling alone. I've heard different opinions about how safe it is to be around the central bus station in Petach Tikvah alone at night, with some saying that it should be avoided.
Dangerous area/s: Any specifically for women?
Petach Tikvah is a very safe city all around.
Clothing: What to wear/what not to wear?
The city is 35% religious, but non-religious locals do not adhere to a religious dress code in any way. Women walk fully covered down to their wrists and ankles alongside women in shorts and tank tops, and all seem to coexist peacefully. Because more than half of the population is secular, there is no obvious judgement of less modest clothing. Generally the dress here is much more casual than in the States. People don't dress up here as much; you can go to bars in flip flops and fit right in.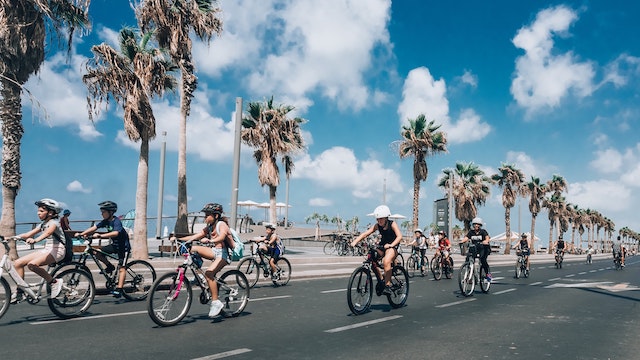 Health, Safety and Relationships in Israel: Jenna's Tips Related Reading
A Hike to Freedom in Israel
How I Conquered Israel's Desert Fortress, Masada
Exploring Little Corners of Israel
Have you traveled to Israel? What were your impressions? We'd love to know if there's any important information you recommend adding to this list. Email us at [email protected]pinkpangea.com for information about sharing your experience and advice with the Pink Pangea community. We can't wait to hear from you. Photos by Pixabay.