Nightlife in Petach Tikvah, Israel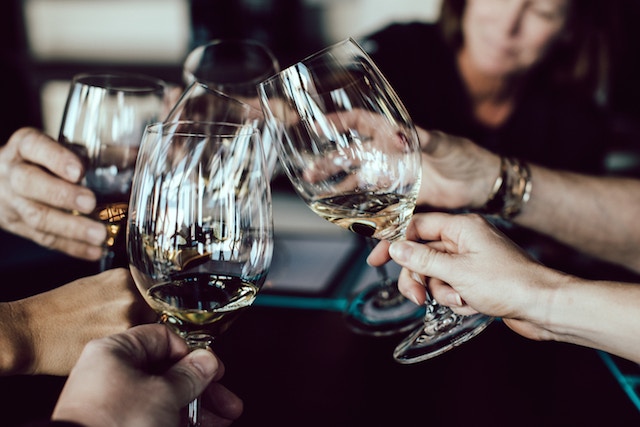 While a quick bus ride or sherut (ten-person taxi) to the nightlife hub that is the city of Tel Aviv is surely tempting, it is also possible to have a great night out in the more suburban city of Petach Tikvah, Israel. One of the best things about nightlife here is that most of the bars are right near each other within walking distance.
They are located at the Yahin Center, more commonly known as the Y Center, which is accessible by most parts of town by bus. Here are some of the most important things a woman should know about nightlife in Petach Tikvah:
Nightlife in Petach Tikvah, Israel
1. There are no real dance clubs in Petach Tikvah, only bars
Though several bars play music that is fun to dance to, you're not going to find a place worth really dressing up for or dancing at in Petach Tikvah. Expect a more chill evening of chatting with the new people you meet at the bars over a Goldstar beer (the most popular beer in Israel). Later in the evening, the bar Mate in the Y Center often plays music worth dancing and singing along too.
2. They are easy to get to, but hard to get home from
The local buses stop running a little after midnight, so if you want to get home later in the evening—which you probably do—you'll either need to find a ride with someone who has a car or split the cost of a taxi with your friends. I'd recommend downloading the app called 'Gett', on which you can easily order a taxi.
3. They are open on Friday nights
Though only 35% of Petach Tikvah identifies as religious, the entire city shuts down for Shabbat, from Friday night through Saturday night. The one exception to this complete shut down is nightlife at the Y Center. You wouldn't be able to find a grocery store or mall open on a Friday night, but any of the bars in the Y Center are open to party on Fridays.
4. You can eat dinner there
Many bars serve food and even double as restaurants, turning into more of a bar scene later at night. Barolo, for example, is a full restaurant with everything from salads and seafood to chicken and pasta. Mate serves a particularly delicious vegetable and cheese sandwich, as well as a nice tehini dish. At the very least, you'll be able to dine on yummy snacks at most of the bars.
5. Be prepared for smokers
Smoking is incredibly common among Israelis, and you will find people smoking both inside and outside of bars. Israelis also have a special knack for rolling their own cigarettes while sitting at the bars. If you can't handle the smell of smoke, nightlife in Israel might not be the scene for you.
6. Some bars are strictly 24+

There are several bars, both in Petach Tikvah and in Tel Aviv, that limit entrance to people who are 24 years of age and older. This is likely because the legal drinking age in Israel is 18, and those bars don't want the youngest crowd coming in.
7. A 'chaser' here means a shot
So don't expect juice or soda when you order one!
Some of the most popular bars in Petach Tikvah are Jems, Oscar Wilde, Jackie O, Casa, Mate, and Barolo. My local favorite is definitely Mate, as it is cheaper than many of the others and has proven on multiple occasions to be a fun scene with good music. It's also a great place to meet new people, especially locals. They also have a pool table and a wide selection of craft beer. No matter where you end up, enjoy your night out in Israel!
Have you traveled to Petach Tikvah, Israel? How was your experience? Comment below or email us at [email protected] to share your experience with the Pink Pangea community. We can't wait to hear from you.