The Music Doesn't Stop in Music City, Nashville Tennessee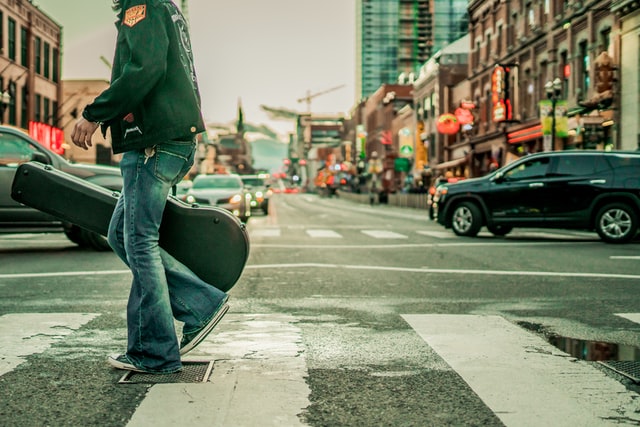 There is a reason why Nashville, Tennessee has the nickname "Music City". Yes, the world famous Grand Ole Opry, historical Ryman Auditorium and Mercy Lounge are here, but those are only a few of the places to catch live music in the city. Nashville has over 150 live music venues that features music from across genres, and not just the country music that the city is famous for. If you actually wanted to, you could go check out a live music performance 365 straight days because the music simply does not stop in Music City.
If it's free, it's for me
As a local, I avoid the more traditional touristy areas of the city when I want to listen to live music. Don't get me wrong–there are several venues in the city that have great DJs and more of a party atmosphere. However, in my opinion, nothing beats live music. What's even harder to beat is free live music. The good thing about Nashville is that free live music can be found nearly everywhere. Who wants to spend money for music if they do not have to? The majority of the venues in Nashville pass around a tip jar for you to show your appreciation for the musicians. Otherwise, there's usually no cover charge to get in to check out some live music.
Where to find the locals
Most locals, like myself, are in love with East Nashville right now. It is the newest hot spot in the city and most of the venues in that area are local favorites. The reason I like East Nashville is because it still has a small community like atmosphere. It doesn't hurt that it is only minutes from the downtown area but feels like it is miles away.
On the opposite end of town from East Nashville you will find the West End area. This is the other place you are sure to find locals enjoying some live music. West End is in the Vanderbilt University area of town, and has more of a college town feel, which means a lot of pedestrians. I love walking around and exploring this area because you never know who you may walk into. Soulshine Pizza Factory is my favorite place in this area to check out free music, primarily because it combines two of my favorite things: pizza and live music.
Of course even locals have some favorite spots in downtown too. If I want to hear the Blues there's only one place to go and that is B.B. King's. If I want to check out the old school country music like Patsy Cline and Johnny Cash then it doesn't get any better than Robert's Western World. I don't mind dealing with the extra tourist foot traffic in order to enjoy listening to music at these two places since they are both worth it. Lastly, the place to get a dose of straight country is Honky Tonk Central, which is located downtown. It has not one or two but three floors of live music under one roof.
Nashville has so many music events happening every single day and night the city has its own live music app. That's something else most locals have on their smart phones. So if you are planning a trip to the city make sure you download the app: Nashville Live Music Guide.
Top image by Unsplash.