A Heart Opening Writing Workshop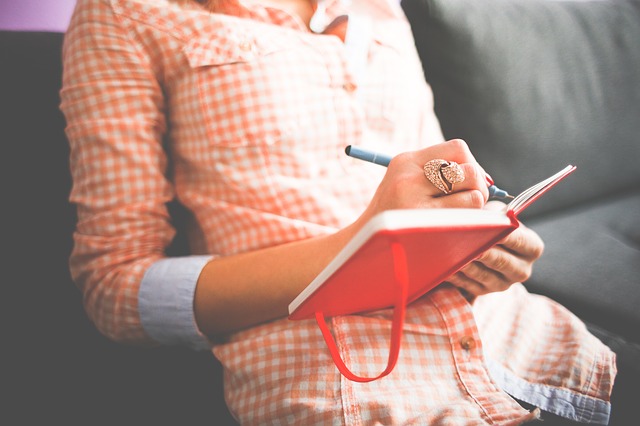 A Heart Opening Writing Workshop
I took Pink Pangea's A Woman's Worth Workshop with an enthusiastic mindset on a Friday morning. It'd been a long week and I was ready to drift into the writing world. I entered the workshop with zero expectations. I finished with new memoir ideas, tons of insight and an elevated sense of femininity.
My writing muscles felt tight during the first exercise because I hadn't written in a while. My imagination was ignited almost immediately by Jackie's prompts. I allowed my pen to move and it resulted in ideas I wouldn't have otherwise conjured that morning. Sometimes, I struggle with pulling topics from thin air and writing creatively. Luckily, the prompts offered guidance and support when writer's block creeps in.
Why not immerse ourselves in the awesome reality of what we are: Women Writers?
The emphasis on other women and women in writing made me realize how appreciative I am to be one. I don't always see myself as a "Woman Writer" but this workshop helped my confidence. I was a woman, and I was writing. It seems a very simple concept, but sometimes just hearing things out loud or seeing them written down is the reinforcement that's needed. Participating in this workshop confirmed I was living my dream of being a writer. I also felt proud to be a woman. The premise of this workshop was brilliant. Why not immerse ourselves in the awesome reality of what we are: Women Writers?
This workshop was structured in a cerebral way. It asked questions of women and where we might stand in different cultures around the world and among each other. I had a moment of clarity and honesty when I wrote a small piece on the expectations of women today. My brain veered away from writing and into the realm of self-awareness. This shift turned the rest of the workshop into a therapeutic outlet for me. I calmly wrote down my stresses as they released away from me with every pen stroke.
This was a writing workshop, yes, but it was also an opportunity to take honest stock of myself as a woman and the women around me. It called my perception of women's social standing into question, and I believe it softened my edges during a time when being a woman might feel a bit precarious for some. I personally don't believe a woman is defined by the exterior world or the politics around her, and I felt safe to share that with the group. It was clearly known and accepted that no two women in the group (or in the world for that matter) are the same. We embraced each other when we could and I felt genuine compassion.
This was a writing workshop, yes, but it was also an opportunity to take honest stock of myself as a woman and the women around me.
What I enjoyed most about the workshop was the feminine energy that came through between the attendees. There's nothing more comforting than hearing the stories of other women. Hearing about everyone's paths and a collective willingness to open up is a motivational perk of taking Pink Pangea writing workshops. Admittedly, I'm more of a solo writer, so this workshop helped me get over jitters and understand my writing is in fact good enough to share with others. In this particular workshop, we opened up.
We wrote about our opinions of what women writers represent, what they look like to us in our minds. Not only women writers, but women in general. I found it to be extremely empowering. Words like "strength" and "mother" came to me. I come from a long lineage of strong Latin women and it made me think of my female relatives. Workshops like this remind me of being with my sisters back home and telling each other our deepest thoughts and feelings.
I felt welcomed, united and bonded with the group even though it was just for an hour. This workshop felt particularly personal for me. This workshop helped me and lit an inner flame, especially as a writer whose passion lies in writing memoirs. Not only did I call both of my grandmothers after this workshop to ask them about life in their 20s, but I took an honest look at myself as my 20s are shortly coming to an end. Have I done enough, have I made my imprint on the world as a woman writer? Are there more stories I have to tell?
Thank you, Pink Pangea, for another eye (and heart) opening writing workshop.
A Heart Opening Writing Workshop
Related Reading
Do you have tips to add to this list? Email us at [email protected]pinkpangea.com for information about sharing your writing advice with the Pink Pangea community. We can't wait to hear from you. A Heart Opening Writing Workshop photo credit: unsplash.com.