How to Write an Article that Starts with a Bang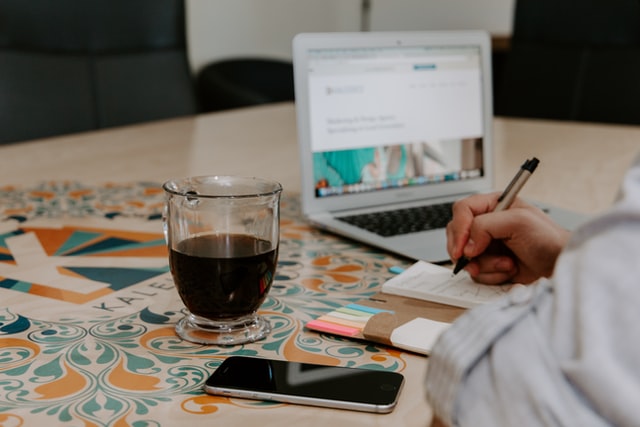 The next time you sit down to write an travel article or blog post, I want you to forget everything you learned in journalism class. It's time to break free from old thinking! The journalistic writing we learned in high school and college, or just through reading the newspaper, is in many ways not at all applicable to the travel pieces we are writing today. Here, we are going to take a look at three new approaches to opening a travel writing piece. Grab your notebook and settle in to learn some new tips and tricks to enhance your travel writing. Ready?
How to Write an Article that Starts with a Bang
Feature ledes versus hard-news ledes
It's important that you understand that when you write about your travels, you are writing what is known as a feature story. Notice, I said story. You want to take your readers on a journey through the piece. In order to do this, your lede (or opening) needs to slow things down.
Most likely, when you took that journalism course, you learned how to write hard-news pieces. These pieces have a specific purpose, but their main point is to get the reader the information as quickly as possible—in the first sentence. This is why we were taught to include the who, what, when, why, and where in the first sentence.
Three new approaches for writing a feature lede
Feature ledes are sometimes referred to as delayed ledes or back-in ledes. This is because you are delaying the story by setting the scene, describing a person, or asking a question. A feature lede allows you, the writer, to take a more creative approach to the overall piece.
Let's look at three ways you can write a great opening to your next travel piece!
How to Write an Article that Starts with a Bang
1. Paint a picture
When you literally paint a picture, you must visualize what it is you are going to paint on that canvas, then work slowly to depict the scene. The same is true when opening a travel piece with a vivid scene.
In this piece, Lenore Hirsch opens the article by painting a Bavarian scene we can visualize in the first two sentences:
Imagine a stone wall with turrets climbing to the sky every few hundred yards, medieval slant-roofed buildings in pastel hues and flowering fruit trees reflected in a shimmering pond. I debark the Romantic Road tour bus in the middle of Bavaria and drag my 40-pound suitcase over cobblestones towards the Goldenes Lamme (Golden Lamb) guest house.
Notice how Lenore uses phrases like "stone wall with turrets" and "flowering fruit trees". In the first line, we don't yet know exactly what this article is about, but we're drawn into the story through these descriptive details.
2. Describe a person
When I sat down to write this piece about how sick my husband was during our trip to Berlin, my main goal was to open it with a description of what BOTH of us were going through:
I pack up my husband's sweat-drenched clothes and the soiled linens for the second time today and descend down the stairs of our fourth-story flat. I am once again headed to the laundromat in Kreuzberg, Berlin.

For three days now, this has been my life. I have sat bedside and watched Michael move from sweats to chills, first shaking uncontrollably, then laying still. I've never felt so helpless—and I never thought this would be the way we'd kick off our long-awaited 15 day vacation.
Can you visualize the emotions and actions of both myself and my husband in these two paragraphs? I wanted my readers to feel my frustration, as well as get a hint of just how sick Michael was during this trip.
3. Ask a question (or a series of questions)
Another interesting way to open a travel piece is to ask a question, or a series of questions. Psychologically, this tactic pulls in your ideal reader from the very first line. In this piece, Sara Brown asks her readers,
What does it mean to travel with a group, let alone a group of your closest friends? The answer is an adventure of a lifetime.
As you sit down to write your next travel piece, experiment with the lede. Remember to delay the start, so you can take your readers on a journey through your piece—both visually and in words.
How to Write an Article that Starts with a Bang
Related Reading
Do you have tips to add to this list? Email us at [email protected]pinkpangea.com for information about sharing your writing advice with the Pink Pangea community. We can't wait to hear from you.
How to Write an Article that Starts with a Bang top photo credit: unsplash.com.