Lessons of Family Travel in Zanzibar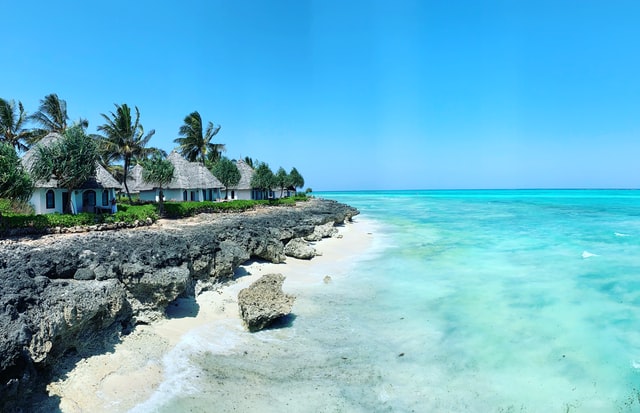 Recently, I traveled to Zanzibar with my little girl. I really did not know what to expect, or how my daughter would adjust to her new surroundings and different customs. I was sure that this trip was going to be educational, I was a bit worried in the beginning. But after a couple of days I could see some obvious shifts in her behavior, as she got accustomed to her new environment. I can truly say that travel is the best teacher .I encourage parents to travel with their kids from a young age, and from my family vacation to Zanzibar, my child learned these important lessons.
Lessons of Family Travel in Zanzibar
1. The art of respectful negotiation
One thing that is common in Tanzania, and Zanzibar in particular, is the art of bargaining. If you stop at a local market and wish to purchase something, you must learn to negotiate. I have noticed that this custom is
normal in many countries I have visited, and can be a good thing.
Many Westerners do not have this habit, and my daughter was taken aback at first. I had to explain that the salesperson will actually get offended if she did not bargain for her desired necklace.
It did not take too much time for her to get used to this, I noticed how she started approaching all kinds of different shops, trying to negotiate the price. It really did a number on her social skills, given the fact that she is quite shy. Also, if you wish to improve kids' math skills, forget private lessons; teach your child to bargain!
2. Random acts of kindness
The poverty in Tanzania was quite difficult to see. We are used to beggars in our hometown, but seeing these people walking barefoot with only one rag on their back was quite alarming. One day, while we were walking along the street and eating ice-cream in the unbearable heat, my daughter asked me why the little girl on the corner seemed so sad.
I explained that she could probably not afford to eat ice-cream. She immediately walked up to her and gave her the treat.
3. Being a kid is a universal language
One of my fondest memories of this trip was observing my girl play on the beach with a bunch of kids. They could not understand what she said, but it did not matter. They were just having a great time, sharing laughs and building sand castles. A smile is the same in every language.
4. Persistence pays off
We bought some handmade souvenirs from an old woman. She would stop by every day while we ate breakfast at the local restaurant, and would offer her handmade necklaces and beaded bracelets. After a few days, she came at the usual time and my daughter decided to purchase a souvenir for her friend back home.
I will never forget what my daughter said to me that day: "You see mom? She came here every day hoping to sell something. I guess persistence really does pay off."
I will never forget what my daughter said to me that day: "You see mom? She came here every day hoping to sell something. I guess persistence really does pay off."
5. Cross-cultural understanding
What I value most from this amazing adventure was how my daughter adjusted quite easily to the different culture. She played with the local kids, used charades to communicate, learned new things, tried new foods and got acquainted with life on the island of Zanzibar.
We also got a car and visited Dodoma, the capital of Tanzania. We had many adventures there. The way my daughter grasped the world and different customs amazed me. We can learn a lot from our children.
Lessons of Family Travel in Zanzibar
Related Reading
Romance, Health, and Safety in Zanzibar: A Conversation with Katrina Marks
Zanzibar Tourism: Describing My Home to the People of Zanzibar
Girls Getaway to Zanzibar
Volun-touring Versus Volunteering in Zanzibar
The Truth About Zanzibari Men
I Buried My Heart in Zanzibar
Have you traveled to Zanzibar? What were your impressions? Email us at [email protected] for information about sharing your experience and advice with the Pink Pangea community. We can't wait to hear from you.