10 Incredibly Useful Writing Websites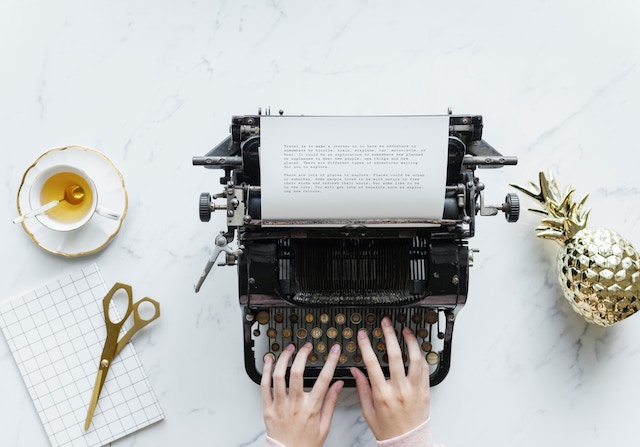 The internet is massive, and there's so much useful and not-so-useful information to wade through. Most writers—aspiring or well-established—need a helping hand from time to time regarding inspiration, publishing tips and community support. But writing can be a solitary affair. I refer to these ten useful writing websites, and they're all helpful in different ways, from offering writing prompts to helping you improve your grammar.
10 Incredibly Useful Writing Websites
This website combines travel and writing tips for freelance writers. It includes interviews with travel writers, tips for writing and pitching productively and effectively, and the weekly newsletter contains the week's submission opportunities for other publications. Britany Robinson's own transition from travel blogger to freelance writer makes for an interesting story in itself, and shows that writing careers develop and evolve.
Veteran writer, mentor, activist and teaching instructor Mary Sojourner shares her thoughts on life and writing, and sends out weekly prompts to subscribers of her newsletter. Readers are encouraged to send their responses to the prompt to Mary. Mary has been an inspirational mentor to me and countless other writers, and you can read an interview with her here.
Matador U teaches travel writing—for a fee. But its blog is free for anyone to read, and contains lots of helpful tips for people in the travel media industry. From writing prompts to ways to turn off an editor to posts on how to make your own drone, there should be something for every kind of writer here.
Tips and resources for freelance writers, covering everything a freelance writer needs to know: from financial matters to a digest of writing jobs.
Published mystery novelist Hope Clark compiles runs this site; the newsletter is worth signing up for. It contains opportunities for paid writing work, and also Hope's and guest authors' musings on the writing life.
She Writes is a community of and for women writers, and publishes helpful blog entries on everything from tips from editors to helpful writing apps. In fact, She Writes is also a press that specialises in publishing women authors.
She Writes is also a press that specialises in publishing women authors.
Poets & Writers is a well-established print magazine that is well worth subscribing to. But more than that, its weekly email newsletters send out writing prompts for fiction, poetry and creative non-fiction. A great way to get your creative juices flowing, right in your inbox.
M. Shannon Hernandez specialises in non-fiction writing and has a wealth of knowledge on marketing, copywriting and content strategy—in other words, the nitty-gritty of the writing business world that intimidates a lot of writers. Shannon is also a Pink Pangea feature writer!
Many editors don't look too favourably upon emails and submissions that contain grammatical or spelling errors. If you need a little help in this regard, the Grammar Girl's tips are accessible and fun to read, making this aspect of writing less of a chore to brush up on.
Pink Pangea
The very website that you have navigated towards has a host of useful articles with writing tips (such as this one), and Pink Pangea offers numerous workshops and retreats for women writers. Workshops can be participated in online or in-person at locations around the world (check the schedule here).
For those who want to immerse themselves in travel and writing, and spend several days feeling inspired and energised to write, Pink Pangea holds writing retreats in places ranging from Costa Rica to Tel Aviv. I attended the Costa Rica retreat in 2015, and it was one of the most memorable weeks of my life.
I attended the Costa Rica retreat in 2015, and it was one of the most memorable weeks of my life.
10 Incredibly Useful Writing Websites
Related Reading
5 Tips for Banishing Distraction and Getting Your Writing On
A Conversation with Author, Mentor and Activist Mary Sojourner
A Step-by-Step Guide to Overcoming Writer's Block
Photo credits for 10 Incredibly Useful Writing Websites by Unsplash.
10 Incredibly Useful Writing Websites