The Challenge and Rewards of Solo Travel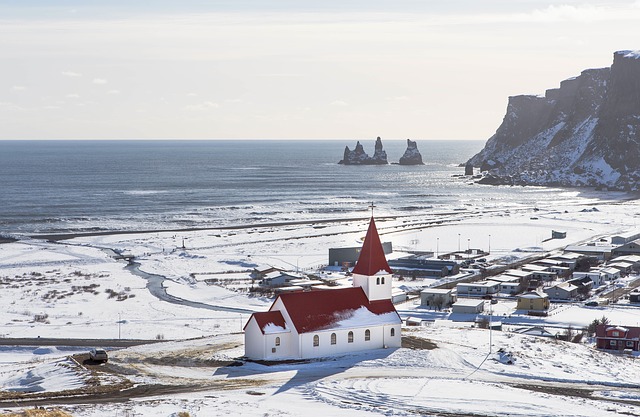 In 2013 I was deep in the process of a long separation from my then-husband. I was faced with the ultimate choice: stay in my marriage and cling to the security it gave me, or leave and give up all of the security and stability we had built over five years together. I was at the ultimate crossroads in my life and desperate to find an answer. Solo travel helped uncover these answers.
It's surprising, knowing where I was in my life at that time, that I accepted an invitation from a woman I had just met to travel to southern Spain and meet her half way through her trip. I had to get myself on a space-available flight (offered by the military as part of my spousal benefits) from the East Coast to Europe, and then take a train through the country to find my friend.
I had never been to Europe or traveled solo before (other than a few one-night stays in Japan before meeting my husband on vacation) but all of a sudden I was taking off by myself on a new adventure. I really needed an adventure. I needed to be challenged and to grow into the next version of myself. I needed to find the version of me that was courageous, fearless, curious and who had enough confidence to leave a marriage that had become unhealthy, bordering on abusive.
I really needed an adventure. I needed to be challenged and to grow into the next version of myself.
After making the trek across the country in my 4-runner to drop my dog off at my parents' house in Atlanta, I headed to Virginia to wait for my military flight. The space available program is an amazing benefit for military spouses, and allows for free travel on military aircraft that have extra space for passengers. The downside is that there are no guarantees you will get on a flight, or where that flight might take you.!After waiting a few days in Virginia I drove myself up to Delaware, hoping to catch a flight to somewhere in Europe within a couple of days. Luckily, I made it onto a flight. I also got the lucky with the destination: Moron, Spain, just outside of Seville.
Landing in Spain alone was intimidating. Navigating customs, transportation to the train station, and figuring out train and bus timetables and tickets without any knowledge of Spanish and without ever having been to Europe wasn't an easy task. There were moments of confusion, frustration and sheer panic as I was forced to use all of my survival and traveling skills to get to my destination.
By the time I reached the front door of my friend's condo, I had already faced many of the common fears we all have of traveling solo. I feared I would get lost, that someone might attack me or steal from me, that I wouldn't know how to protect myself or reach out for help if I needed it, and, mostly, I feared that I wouldn't be able to handle the extreme stress of putting myself in a completely new environment with so many unknowns.
But the truth was, I could handle everything solo travel threw at me, and then some!
By the time my girlfriend was getting ready to head back home after our month together in Spain, I was ready for the next adventure. I had met an amazing family from Norway during my stay in Spain, and was invited to go and meet them at their home in Norway at the end of the summer. This left me with a month to ride out my time in Europe, and this time I would be spending the entire month alone!
One thing got me through my month-long adventures all over France and Italy: the overwhelming sense of curiosity and adventure alive within me. I've always had a curiosity for what waits around every corner, even as a young child. My need to explore and my openness for the adventures life brings my way override the sense of fear and terror I have of being completely alone.
My month-long solo trip was the most challenging and rewarding experience of my life, and it gave me the courage I needed to end my marriage and step out on my own for the first time. Being an introvert who struggles with loneliness and anxiety, I was forced to find ways to cope with traveling solo.
One thing got me through my month-long adventures all over France and Italy: the overwhelming sense of curiosity and adventure alive within me.
I created my survival guide for solo-travel as I went along, and it included having a comfortable and safe place to stay, no matter where I went. I chose apartments through Airbnb with lots of reviews in every town I stayed in. This made me feel comfortable no matter how out of my comfort zone I was, as I explored different cities. I also turned to my usual self-care tools such as writing, journaling and daily meditation. This helped me feel centered and grounded, even as I was moving around every few days. Finally, I turned to things I knew would make me happy when I was feeling lonely or down. I went shopping, found a spa, ate my favorite foods, explored farmer's markets and swam in the Mediterranean Sea.
The biggest things I learned during my solo travels in Europe were that I didn't have to be afraid of the world and that I had the strength to survive and thrive, no matter what life brings. I met amazing people all over Europe who offered their friendship when I was lonely, explored with me and guided me through their favorite parts of the city they lived in, offered to help me when I was in need of assistance and connected with me on deep levels that made me realize I am never truly alone. I realized that I could not only survive on my own, but truly thrive and find happiness even in the most challenging of circumstances. I didn't need to cling to anyone for security – I could create it myself!
This first solo-traveling experience changed my life forever. I left my husband, started my new life and even opened myself up to living and working in Europe. Unfortunately, moving to Europe wasn't in the cards for me, but I had the courage to move to a different city, start a new job, find a new man (who is now my husband), become a mom and continue to travel solo at least twice a year.
My solo-traveling experience was and continues to be so powerful for me that I incorporated it into my business. As part of my coaching packages I teach women how to plan solo trips as a way to find themselves and overcome fear, anxiety, depression or lack of confidence. Even women who would never think of themselves as the solo-traveling type (just like me, once) end up having life-changing solo experiences. It's amazing to see the growth I experienced as a result of my solo-trip, and to share in the growth of other women as they navigate their own solo-travel journeys.