4 Things to Love About Montreal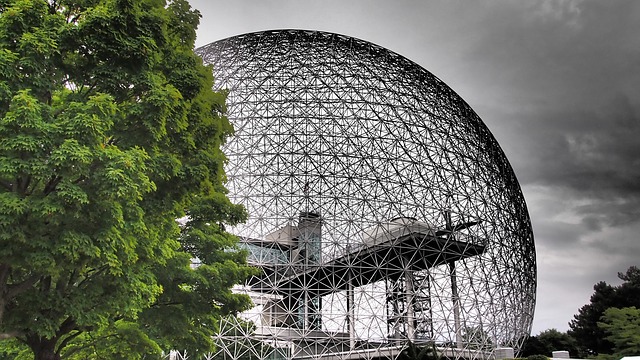 4 Things to Love About Montreal
I visited Montreal in the first week of July and enjoyed every second of it. I am sure there are so many things to do in Montreal other times too, but in my experience, the beginning of July is a great time to travel there. Canada Day is celebrated on July 1st, and the International Jazz Festival takes place from June 29th to July 9th. Although a week wasn't enough time to see it all because there are so many things to do, I did my best to attend as much as I could. These are the highlights.
4 Things to Love About Montreal
1. Canada Day in Montreal

Besides the parade, fireworks, and other activities during Canada Day, there is a special Canada Day cake! I am all about food, and I believe that food creates a connection among people. People gather around food in all cultures. So although the Canada Day cake was delicious, I was more interested in Canadians.
2. The Montrealers
The people of Montreal are so friendly and polite. You don't have to hesitate to start a conversation with them. While I was in line for the special cake I made some friends. Most came from different backgrounds, but all proudly waited for their national cake to be served. Montrealers are helpful, if you ever get lost there.
A few people even offered to take me the place I was heading to. In contrast, in New York no one really has time to stop and answer your question.
3. Montreal International Jazz Festival
I spent my second day in Montreal at the Jazz Festival. To be honest, when I arrived I didn't know that the Jazz Festival was the largest in the world. The place was filled with people from around the world, and the acts were amazing. I really enjoyed spending the day there. There was so much food to choose from, but it was all a little pricey.
4. The great metro system
I fell in love with Montreal because of its metro! Always on time, with clean stations, no one pushing you around like a crazy person, few people and more happiness. What is not to love? They even have televisions in some stations to watch the news while you wait.
Montreal was a great experience: I got to meet with some amazing people, experienced a bit of their culture, and tried their amazing food.  I cannot wait to go back to Montreal next year in July.
What to See in Montreal in Just 48 Hours
Related Reading
Montreal Homestay: How to Experience the City Like a Local
Think Like A Montrealer: 5 Things to Do in Montreal
Five Days in Montreal
Traveling with Kids to Montreal
Have you traveled to Montreal, Canada? What were your impressions? Email us at editor@pinkpangea.com for information about sharing your experience and advice with the Pink Pangea community. We can't wait to hear from you.
4 Things to Love About Montreal photo credit: pixabay