Montreal Homestay: How to Experience the City Like a Local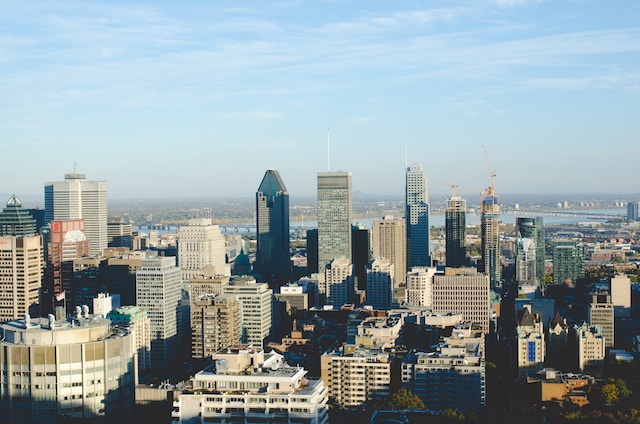 On moving to Buffalo, New York in 2014, I was excited to get 'two countries for the price of one,' as Canada is (almost) visible from my house. Yet for the budget-conscious, North America is not the cheapest part of the world in which to travel. Distances between points of interest are great, making transportation costs high. Food portions are large at restaurants, meaning that you get a lot for your buck, but once you add in tax and tips, food costs add up. Plus, accommodation is expensive, especially for one used to travelling in Asia.
I was faced with the unhappy dilemma of not travelling much, or having to settle for over-crowded hostels of the sort I thought I'd left behind with my 20s.
Montreal Homestay: How to Experience the City Like a Local
The homestay experience
Participating in a 'homestay' through Homestay.com, however, is a great alternative for the solo, budget and safety-conscious female traveller, especially one who is more interested in slow travel with authentic experiences than party hostels. Through Homestay, I booked to stay with Roger in a two-bedroom apartment in Montreal's Gay Village. The neighbourhood is an ideal base from which to explore Montreal over four days.
The name of the area gives away the fact that it is a place of residence and recreation for Montreal's homosexual community, and while there may have been bars, clubs and shops catering specifically to gay women, the overwhelming majority of people hanging out in the Village were men. However, it felt welcoming of solo female travellers like myself, too. Much more so than any other parts of the world in which men dominate the public sphere.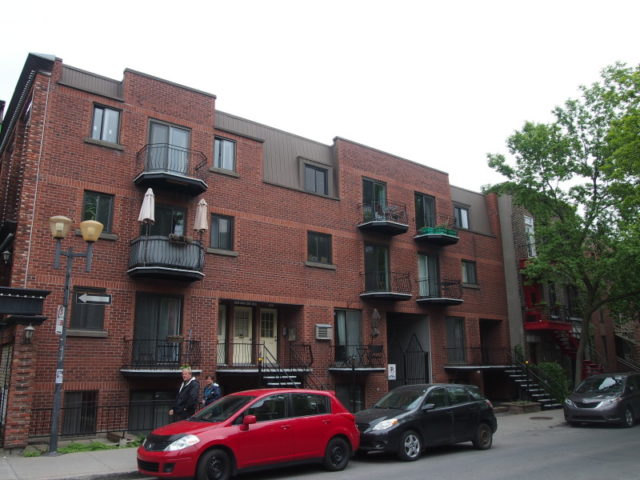 Easy arrival
Although they say that the journey is as important as the destination, after a full-day train ride from Buffalo, I was more than happy to reach Roger's condo. I'd been given detailed instructions on how to get there from the train station, and navigated Montreal's excellent metro with ease.
Roger greeted me in his comfortable, elegantly-decorated apartment and introduced me to his three cats: two svelte Bengals and Athena, the fattest cat I have ever seen. He asked what I liked to eat for breakfast, and made sure he was stocked up with bread and coffee; he provided me with a collection of Montreal guidebooks and city maps to use during my stay, and recommended the best local restaurants, of which there were many just a short walk away.
Throughout the five-night stay he checked in with me daily to make sure that I had everything I needed—either in person, or through email when our paths didn't cross. I appreciated his attentive but laid-back nature: he was there for a chat or tips when I needed, but he helped me feel at home in his apartment, letting me treat it as my own and come and go as I pleased.
Dining out
While I'm always keen to try new food when travelling, I'm disappointed when I 'waste' a meal, going to a restaurant that looks good only to find that the food isn't great. Guidebook recommendations help, but sometimes you find that every second tourist flocks to the same three Rough Guide or Lonely Planet recommendations, meaning that some restaurants really lose their charm.
One benefit of a homestay is that a local is on hand to give the best recommendations. One evening I was craving pizza, and Roger recommended Piazzetta. A Quebecois chain that I had seen dotted around the city, I probably would have avoided it had it not come with the recommendation, but the thin-crust pizzas and French-style desserts surpassed the connotations that 'chain restaurant' may conjure in some peoples' minds.
Montreal Homestay: How to Experience the City Like a Local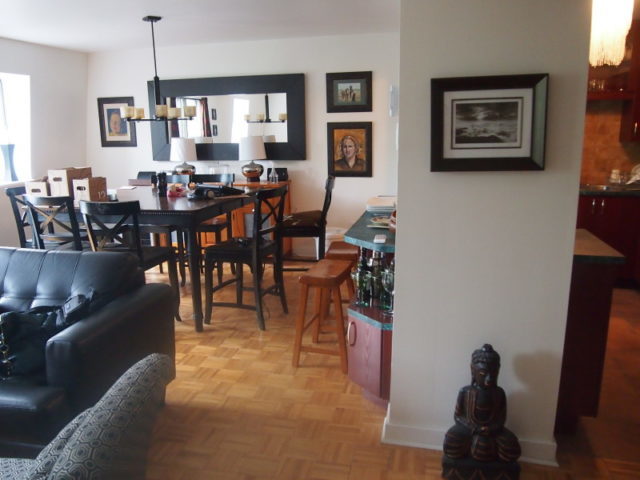 Navigating Montreal
The weather gods had obviously decided that the northern parts of North America have suffered enough this year, and I was treated to perfect weather during my four days in Montreal: warm temperatures and sunny skies. People in this part of the world really know how to enjoy summer when it eventually arrives, and Montreal is no exception. Cafes in trendy neighbourhoods such as the Plateau, the Latin Quarter and the Gay Village spread out onto the sidewalks.
The city's numerous parks were bustling and festive, particularly on Sunday afternoon, when hundreds of people gathered for the tam tams at the foot of Mont Royal, a massive 'drum circle' and hippy market. Particularly appealing was that all sorts of people had gathered—young and old, families, couples, solo travellers like myself—so the large crowds were friendly and relaxed, which sums up the vibe of the city.
Finding Montreal's real attractions
Vieux Montreal—the old part of town, with one building dating from the 17th century—is a must-see part of Montreal, and the tourist crowds are thickest here. The guidebooks describe Vieux Montreal as having a "warren of crooked cobblestone lanes," yet such romantic descriptions that evoke Europe are a bit of a stretch. Certainly, the architecture in this part of town is elegant, and the large, twin-towered Basilique Notre-Dame is impressive.
But in general, the area feels like an old, well-preserved North American city. Which, of course, it is. Over-playing Quebec's European connections may draw the tourist crowds, but it can also obscure the real attraction of Montreal, which lies in its lively neighbourhoods and diverse cuisines.
I witnessed these things best when I crossed the line from having simply tourist experiences to being shown around by a local friend. He took me to the bustling Jean Talon market, a large and vibrant fresh-produce market that is a delight for the self-catering traveller. We then walked to Montreal's version of 'Little India,' along Jean-Talon Road West. While this neighbourhood is lacking the festiveness evident in other Little Indias around the world—such as that in Singapore—there are a lot of cheap and cheerful curry houses.
We went to the Maison Indian Curry, where, for under $10, we each ate a massive and authentic South Indian thali, and we weren't the only ones enjoying it: the place was full of South Asians, the best guarantee that the food is just as you'd find it in India.
We ended at brew pub Dieu du Ciel!, a must-visit for beer lovers. With an extensive menu all in French (although the staff are bilingual), a good approach is just to close your eyes and point to something on the menu. It will certainly be delicious. I ended up with a hibiscus beer, which was surprisingly tasty.
Montreal Homestay: How to Experience the City Like a Local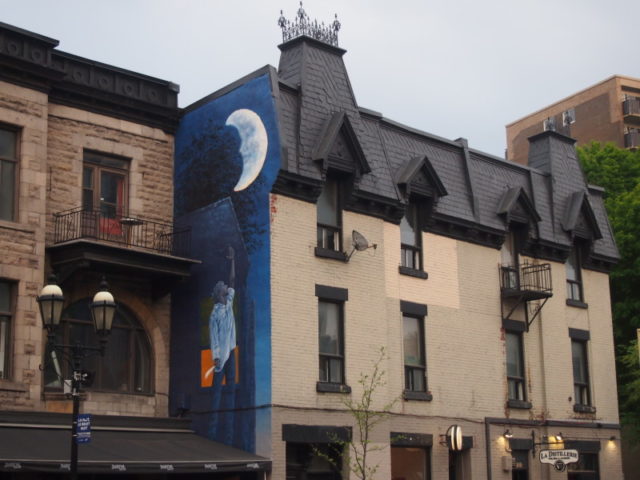 Montreal has a number of interesting attractions—such as the Montreal Tower, the Biodome and some great art galleries and museums (such as the Musee des Beaux Arts)—but the city's main appeal lies in its eclectic neighbourhoods.
Really getting to know a place and experiencing it like a local takes more than a visit of just a few days. However, the local insight that a homestay with Homestay.com provides can help the curious traveller dig a little beneath the surface of a destination and return home having had a richer experience.
Montreal Homestay: How to Experience the City Like a Local
Have you traveled to Montreal? What were your impressions? Email us at [email protected]pinkpangea.com for information about sharing your experience and advice with the Pink Pangea community. We can't wait to hear from you.
Montreal Homestay: How to Experience the City Like a Local top photo by unsplash.