Tips for Traveling as a Senior Woman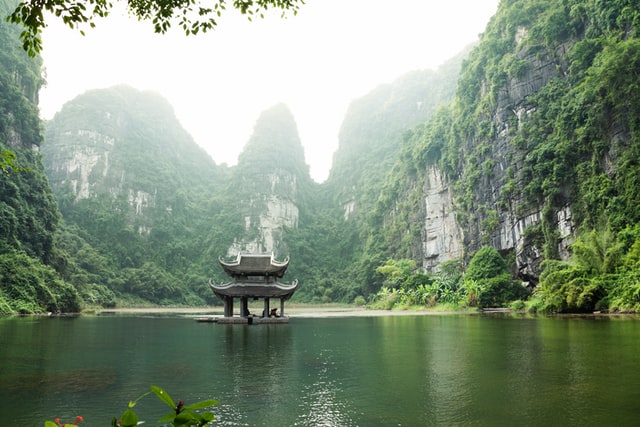 I arrived in Mexico excited to meet my hosts. As I arrived in Tuxtila Gutierez, I saw a group of people waving and holding welcome banners. It felt exhilarating. I was arriving to spend a week living with a local family and become immersed in the Mexican culture.
My friends at home ask me how I, a senior who loves to travel, manage to do so as often as I do. I often travel as a member of Friendship Force International. I arrive knowing no one, and leave with a unique friendship.
Friendship Force is an international organization whose mission is to foster global understanding through homestays and immersion into the local culture. We live in each other's homes, share meals, and travel the local regions together. I have participated in international homestays in England, Ukraine, Germany, Belgium, Canada, and Mexico. I now have friends in all of these countries. There are clubs in 60 countries. Visitors stay for 5 to 7 days, and the local club plans activities, beginning with a welcome party. Traveling as a senior is great fun this way, and inexpensive.
Friendship Force send out monthly calendars of upcoming trips. One can apply to attend any journey. It's important to be mobile, to be able to keep up with the group, carry your own suitcase, and be flexible and willing to explore new cultures. Once I am accepted on a trip, I begin preparations. Here are my tips for traveling successfully as a senior with Friendship Force:
Tips for Traveling as a Senior Woman
Read about the area
I have two favorite travel books: DK Travel and Lonely Planet. I also do online searches for writing by others who have visited the area. I like Journeywoman, Pink Pangea, and Pinterest. I search my local library for historical fiction or documentaries. For example, to prepare for my trip to Mexico I read Michener's Mexico. To prepare for a visit to Central America and the Panama Canal, I borrowed a National Geographic history DVD.
Check your travel insurance and passport
Your passport needs to be valid for at least six months after your return to visit many countries. I also buy yearly travel insurance, as that is much cheaper than buying multiple policies. I do not travel without travel insurance.
Plan medications and make an emergency information envelope
I always carry necessary meds in my carry-on, along with a list of prescriptions. This is especially important when traveling as a senior. My emergency information envelope contains emergency contacts, a copy of my allergies and meds, a copy of my passport, and copies of credit/debit cards (front and back). I let my hosts know where I keep that envelope so it is readily available if necessary.
Notify bank and credit card company
Let them know that you will be traveling and using debit/credit card. Otherwise your transactions may be blocked, and it's a pain to make the necessary calls to get them unblocked when you're out of country.
Take gifts for your host family
A booklet on your home area is a great gift. I bring booklets on Washington State, and a map of the US so that I can show families where I live. Any handmade items are really appreciated. I cross-stitch kitchen towels and ask the hosts to think of our wonderful time together whenever they use the towels. Key-chains and fridge magnets are also very popular.
Tips for Traveling as a Senior Woman.
Plan a meal to cook with your hosts
A simple home-cooked meal is very popular with international hosts. I love to visit grocery stores around the world as it's an experience on its own! I was amazed at the huge selection of produce in Mexico, and the reasonable prices. For an appetizer I prepare cheese, crackers, and olives. For the main course I make a chicken dish with spices, potatoes and green beans, cooked in an oven bag. I also buy several bottles of wine! I ask my hosts to invite two friends and we have a lovely dinner party. As my hosts in Ukraine said during our party: "This is what open borders should be!"
Study the language
At a minimum I want to be able to say simple everyday phrases in my host's language. There are two free online programs that I enjoy using, Duolingo and Destinos. I also like the workbooks by Bilingual Books, which are offered in 10 languages.
I enjoy the preparation almost as much as the visit. Life is a journey, not just a final destination. Although I arrive in a new country not knowing anyone, I leave with a new group of friends. As my Mexican hosts said to me: "You are now family and are welcome to come back anytime!" My next journey is a homestay in Kenya.