Living in Like a Local in AirBnBs in Ireland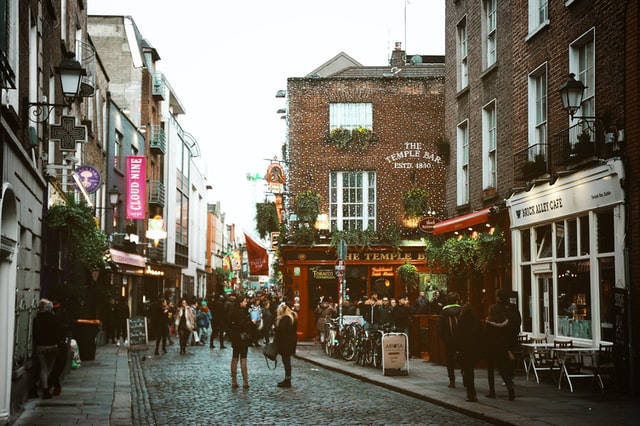 I traveled to Ireland in July 2016 for a horseback riding trip, and it was some work finding suitable accommodation. Not only did hotels cost more, but they made me feel like a tourist. So I looked for accommodations in Airbnbs in Ireland. I always wanted to know what it was like living in a local's house. I do not mean right in the city where all the tourists are, but rather in the suburbs or remote areas. Two places – one in Falcarragh in County Donegal and in Londonderry in Northern Ireland – turned up in my searches and looked ideal.
I stayed in Falcarragh because it was the closest town to Dunfanaghy, where my horseback riding trip was. I also got the chance to visit a remote town and meet locals. Although there was not much to do in Dunfanaghy, my stay was peaceful and relaxing. Dunfanaghy is a good place to go if you want to experience mainly local life and be off the beaten path. It's a small, remote town without tourist attractions but many scenic views.
Because I did not have a car, I had to be careful when choosing accommodation. Before booking, I contacted the hosts to ensure that public transportation was available, or whether I'd be able to take a cab to visit some sites. The house in Falcarragh was a bit remote so I was concerned about lack of public transportation. Falcarragh is a small town way out in the northwest of Ireland. It's mostly unknown to tourists. Staying off the beaten path is my idea of a trip. That was a good way to experience local life.
Living in a local's house was a wonderful experience. I felt more like a local and less like a tourist.
The host's listing stated that bus services were infrequent, but that cabs were available to some attractions, such as the docks to visit Tory Island, for about 20 Euros. I thought that was manageable. So, I booked there and didn't regret it.
Getting to Falcarragh was not as hard as I expected. I took a bus from Letterkenny, then a cab to Falcarragh. Despite a torrential downpour, the host still came out to greet me and get my luggage to my room. The house was wonderful. It looked like a cottage in the woods seen on TV, the kind I'd always dreamed of living in.
Although I had my own room with a private bathroom like in a hotel, I could roam the house and use the kitchen as if I lived there. You can't do this in a hotel. Just living in a local's house was a wonderful experience. I felt more like a local and less like a tourist.
I really felt like I lived in a neighborhood like a local.
My next Airbnb experience was during that same trip, this time in Londonderry in Northern Ireland. The bus went from Letterkenny to Belfast to Londonderry. The house I stayed in was in a suburb of Londonderry. I got more of a local experience by staying in a suburb rather than right in the city center.
Londonderry is a larger city and is known to tourists, but it's not as big and touristy as Belfast. In Londonderry you can take a walk along the River Foyle and cross the Peace Bridge into Ebrington Square, which is away from the city center. Ebrington Square is the tourist area.
The host's neighborhood was like mine. The only difference was that the houses were closer together. I really felt like I lived in a neighborhood like a local. As a solo traveler, staying at an Airbnb property is ideal.
Photo by Unsplash.