Camels, Homestays, and Feasts: Four Days in Morocco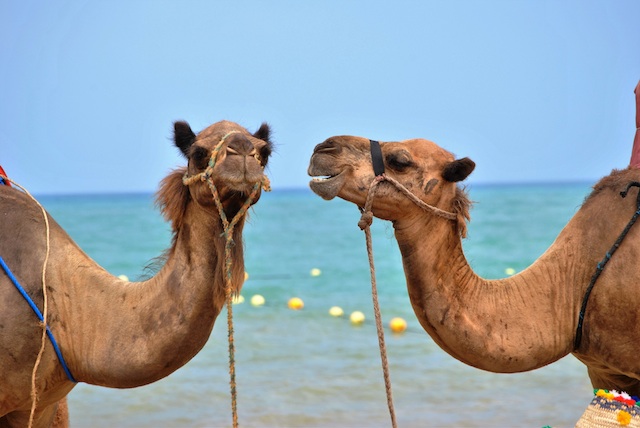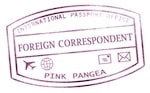 This past week, I had the incredible opportunity to go to Morocco! In one boat ride over the Strait of Gibraltar followed by four short days, I had the experience of a lifetime. While there are many similarities between Morocco and Spain, I still had complete culture shock from the minute I got off the boat.
Camels, Homestays, and Feasts: Four Days in Morocco
Day 1 – Riding Camels, Hercules's Cave, and a My First Moroccan Feast
As soon as we docked in Tangier, Morocco, I was blown away by the water's deep blue and the trees' beautiful green. We boarded a tour bus and headed to the middle of the small, coastal city, where we ate lunch with an organization that works to help women leave bad family situations. It was eye-opening to learn about this wonderful nonprofit, although I felt a little weird getting waited on like I was VIP.
After lunch, we rode along the coast, and got a little history lesson on Morocco. Did you know that Morocco gifted elephants to the US back in the day? After a short bus ride, we arrived at the beach, alongside a herd of camels. We each had a chance to ride a camel–which feels like a lumpier, harrier, and taller horse.
Then we headed to Hercules's cave. Although it's technically a myth that Hercules was there for a short period of time, the cave did not disappoint. It's magical, with a breathtaking opening to the sea.
After that, we headed to our hostel where we stayed for the night because it's not safe to go out at night, especially if you are a woman. Luckily, we had a gigantic feast to keep us busy, which included soup, kebabs, rice, and vegetables.
Day 2 – Being in Two Bodies of Water at Once, Roman Ruins, and a Rural Homestay
Early the next morning, we went for a walk around Asila to view the murals that up-and-coming artists had painted on the walls around the city. They were filled with stunning colors and shapes, and told beautiful stories. As we walked through the streets, we were approached by many men trying to sell us hats, blankets, paintings and more. We escaped, and headed toward a stone wall, which serves as a meeting point for the Mediterranean Sea and Atlantic Ocean. There is something so amazing about putting your feet in two places at once–I felt like I was on top of the world!
We left Asila and visited Roman ruins, where we acted out a play that described the history of Romans in Morocco. Then, of course, it was time for another feast–as all meals seem to be feasts in Morocco–which included six different types of whole fish (with tails, heads and everything in between).
We spent the night in a rural homestay, with a family that had two adorable children! I had such a fun time playing with them, even though they did not speak a word of English or Spanish. There were also goats, chickens, cats, dogs, and a donkey there. It felt like we were in a zoo! It was so nice for the family to open up their home to us.
Day 3 – Hiking to the Top of a Mountain, Making Honey, and Visiting the Blue City
The next morning, we hiked to the top of a mountain. It wasn't easy, but the view made it worth it. We then walked to a store where honey is made! It was interesting to see the process, but I had to wear one of those protective suit due to my allergies.
Then we headed to a larger community called Chefchaouen. I like to think of it as the blue city because all of the buildings and houses are blue. Many years ago, the Jewish people's homes were painted blue to distinguish their homes from others' homes. But after a while, all of the homes were painted blue.
Day 4 – Exploring My Artistic Side and Joining a New Family
On our last day in Morocco, we had the opportunity to work in an artisan's shop in Chefchaouen. I worked in a painter's shop and painted a panel of wood with a traditional Muslim design. I am not a good painter, but I had fun learning how to work with paint and chalk.
That night, my friend and I stayed with the family of a student who studies at the college in Tangier. His family was so inviting and eager to learn about the differences between the cultures of Morocco, Spain and the USA. His family provided us with not only a wonderful meal but also great company and a thorough tour of the city!
Day 5 – Home Sweet Home
After a short but jam-packed trip to Morocco, I was happy to get back on the boat and return to Granada. I loved experiencing a new culture and meeting people in Morocco, but I had to be constantly aware of the lifestyle changes. I love that in Granada I can feel safe walking around at night and that the city has a more relaxed vibe.
Camels, Homestays, and Feasts: Four Days in Morocco photo credit: Jessica Shen.