Rural Homestay: 6 Things to Know about Living with Less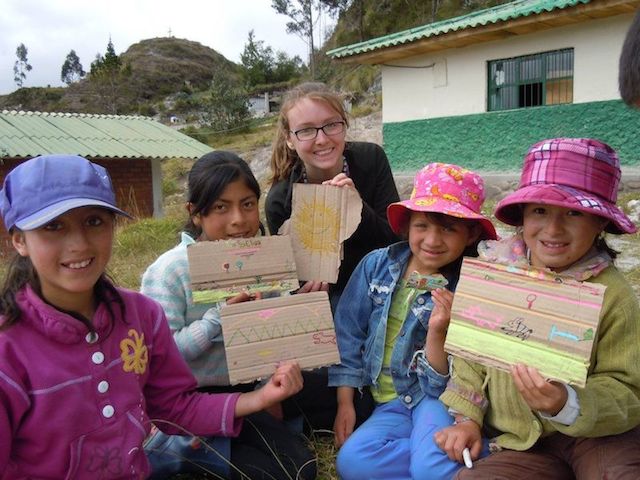 Three years ago, I had the opportunity to spend two months living in a home in rural Ecuador in a small community named Chalcay through Amigos de las Americas. I was in southern Ecuador, about two hours south of Cuenca. While this isn't the area where most tourists go (Quito is the more popular destination for travelers), I still gained a lot of insight into this amazing country. More importantly, I learned about values of courtesy that extend across the world.
No matter why you may be doing a homestay, if you are staying in a rural area, there are some key courtesy features that you should know.
Rural Homestay: 6 Things to Know about Living with Less
1. Poverty exists, and you will be surprised by it.
I think that a lot of people who have the ability to travel forget about the fact that much of the rest of the world does not have this luxury. Aside from seeing advertisements for NGOs or photos online, most people who can afford to travel anywhere at all are not exposed to the realities of poverty around the world. The house I lived in was made out of adobe bricks. The nicest house in the community that I lived in had a sink. And the only way that family was able to afford that commodity was because the husband sent money back from working for Dole.
I was surprised by the sheer poverty of Chalcay. I was blown away. Conceptually, I knew that people lived like this, but I had never been exposed to it. I had only seen photos online; living in it was another story. The only thing that my host family had to give me was food, and even this was a stretch. The program I worked with didn't provide compensation to the host families so they had to provide for us out of their own pockets.
Take everything that they can give you seriously and be a good house guest: don't leave food untouched; help out around the house, etc.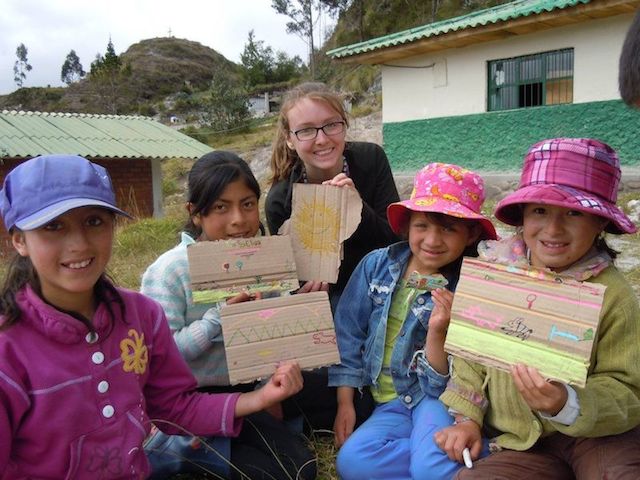 2. The people who live in these communities may be some of the hardest working people you will ever meet.
Every day at 5:00 in the morning, my host parents would wake up and begin taking care of their farm. They had to take care of their three cows, feed the pig, take care of their guinea pigs (called cuy there–they are used for food and are surprisingly tasty!), and get ready to start the day. I woke up around 6 or 7 each morning, at which point they had already been at work for about three hours.
My family never complained about their situation; they just got up every day and did what needed to be done, and they worked hard all day long. They grew potatoes, had a myriad of animals that needed tending, and recognized that someone had to do the job. In fact, they also stayed upbeat and positive and loved each other intensely.
3. Things will probably be awkward when you first meet your host family.
No matter how open and inviting your host family is, things will be kind of awkward on the first day that you meet them. It's weird to be dropped off at a place where you may or may not speak the language and say, "Hey, I live here now too!"
Luckily, there are a lot of ways to break the ice. I brought a pack of cards with me and asked my host siblings to teach me a new game and taught them some that I knew. In fact, I also asked them to teach me regular games. I spent a lot of time cooking with my host mom, which allowed us to develop a relationship. Doing these things in the very beginning will make it less awkward later on and will allow you to get the most out of your stay.
4. However, things will continue to be awkward if there is a large economic disparity between you and your host family.
This doesn't mean that they don't love you though! It's incredibly important to acknowledge your different socio-economic statuses before you leave. You should have some idea before you leave your home country about what kind of lifestyle your family leads. Don't bring anything too flashy or expensive. A lot of times I was asked how much something common (a toothbrush or a book, for example) would cost in the United States. Because I wanted the economic divide to be as small as possible I would just respond with "I don't really know" to most of those types of questions.
People will understand that if you are able to come live with them for an extended period of time, you have more money than them. This is just a fact of life, and it can be kind of awkward to navigate these waters.
5. People are curious!
This is a cultural exchange, so treat it like one! You're there to learn from the locals, and they want to learn from you too! I brought a photo album with me with pictures of my friends from home so that I could tell them funny stories about the people I love. Also, teach them games and tell them stories from your home country. I taught the kids of my community how to play Red Light, Green Light and they loved it!
Another thing that we did was make them a typical U.S. dinner. We bought a bunch of spaghetti and red sauce and stuff for salad and had a community dinner one night where my friend and I cooked and cleaned and everyone enjoyed something that we made. While I understand that spaghetti isn't "American food," it was within our means to make it for the entire community and it is something that we consume often in the U.S.
6. You will change after this experience, probably for the better. Going home will be hard.
After two months of living in a community where a sink was an invaluable commodity, life in the United States was hard. When I came back, I went through a very tough adjustment period. In the Miami airport, I nearly had a panic attack in the bathroom because the toilet was self-flushing and I could throw toilet paper into the bowl. Grocery stores were overwhelming, as were my house and my room.
An experience like this will change your perspective and will show you that you really don't need everything that you think you do. Whenever I get caught up in my world back home, I look back and think about Chalcay and wonder if what I'm worrying about is really important. Chalcay changed my life and helped direct me down a path towards development work and creating sustainable development for all.
My experience showed me just how unevenly balanced the world actually is and how hard we have to work to try to level the playing field. I hope that your homestay experience will be as rich and enlightening as mine was! I made some amazing friends along the way and learned so much about my capabilities and myself. And, I also opened my eyes to the world.
Rural Homestay: 6 Things to Know about Living with Less photo by Grace Baldwin,