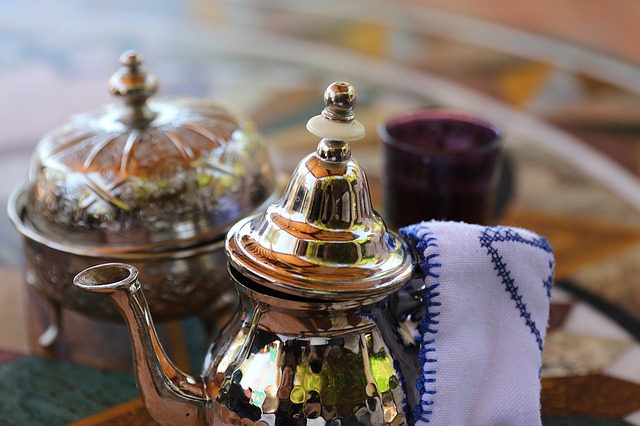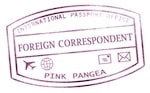 Moroccan tea is a staple of everyday life here. Moroccans drink tea all year round. Tea is served with breakfast, although some people drink coffee. Tea time is usually anywhere between five and seven at night, and can just include tea, or tea and different kinds of pastries. During any given time of day, you can almost always find men sitting in cafes drinking tea as well.
The pastries can include croissants, different kinds of traditional cookies or traditional Moroccan pastries such a riif and brreer. The traditional Moroccan tea is made from a mix of mint leaves and black tea, and is sweetened with sugar. It is served hot in glass cups about four inches high, and traditionally poured in a long stream from above.
Tea in different areas of Morocco is different colors, ranging from a light amber to a dark brown. However, the best tea you will ever have in Morocco is homemade. In my last few weeks here I'm determined to learn how my host mom makes her tea, so that I can make it for people back home.
Tea is also an important part of the social aspect of Moroccan culture.
Tea is also an important part of the social aspect of Moroccan culture. Men will sit outside cafes for hours smoking cigarettes and drinking tea while they talk, read the newspaper or simply watch passersby. Tea time is also a time for family to get together and catch up on the news, or to visit friends.
The concept of leisurely sipping tea everyday is somewhat strange to most Americans who are used to being constantly busy with various commitments. Maybe we should take a "leaf," so to speak, from the Moroccans.
Who knows, it could be a good way to get rid of the stress so many of us carry around on a daily basis!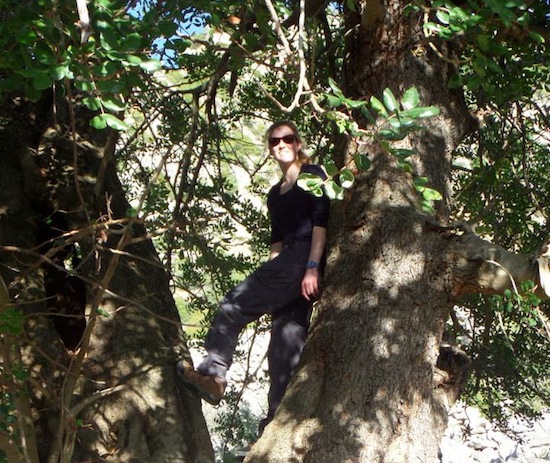 Moroccan Tea Time Related Reading
What I Learned from Muslim Women in Morocco
Have you traveled to Morocco? How was your trip? Email us at [email protected] for information about sharing your experience and advice with the Pink Pangea community. We can't wait to hear from you.
Photo credit for Moroccan Tea Time Andrea Gonzalez and Jessica Shen.