3 Months in Bucharest, Romania: In Conversation with Tracey Tullis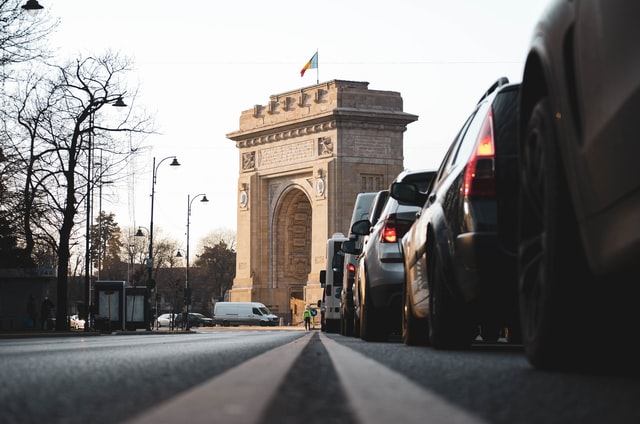 After Tracey and her family sold their house in Canada, they spent three months in Bucharest Romania, and loved the beautiful parks and friendly people. Here's a glimpse into her trip.
Tell us about yourself! What do you do when you're not traveling the world? Where do you live? What made you decide to go to Bucharest Romania?
I'm a freelance writer and blogger. I'm originally from Calgary, Canada but I now travel perpetually with my family.
My husband and I wanted to travel with our son in his growing years. The way our life was in Canada, we both needed to work full-time jobs to pay our mortgage and mountain of bills. The work and the bills left us with little family time or money to travel so we decided to sell our home and most of our stuff to travel together full time.
We decided to go to Bucharest, Romania because of an article I was writing on Eastern Europe. I learned that Bucharest is extremely cheap and safe to visit. I love to travel to places that are off the beaten travel trail and Bucharest seemed a perfect choice.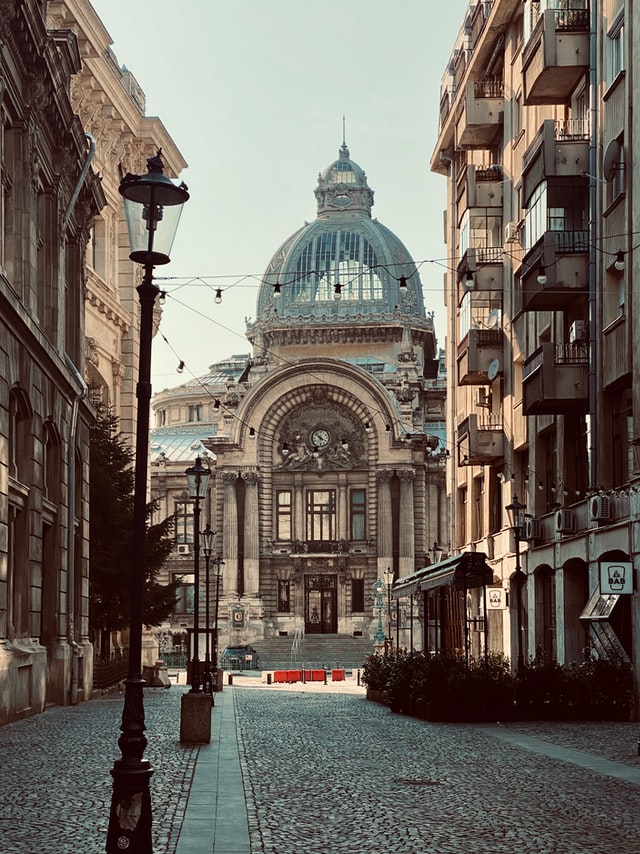 How long did you go for? How did you spend your time?
We were in Bucharest Romania for three months getting to know the local culture. Prices there were very cheap so we could afford to see and do a lot. We liked spending time in the urban parks and trying different restaurants around the city.
What were your most memorable experiences? What were the biggest disappointments?
The most memorable experiences were Easter weekend in Cismigiu Garden and spending my birthday in Tinteretului Park. In the spring, the parks in Bucharest come alive! Flowers, festivals, and crowds of smiling people made visiting the parks to celebrate special occasions amazing experiences.
I can't really say there were any disappointments. The only thing that was kind of unexpected was how many local people couldn't understand why we wanted to visit Bucharest for so long.
3 Months in Bucharest, Romania: In Conversation with Tracey Tullis.
What do you wish you knew before you went?
I wish I'd known more about the parks and the fun café culture before we visited. We would have planned to stay when the weather was a bit warmer. We were there February to the end of April. During the colder months, the city was really grey. When Spring began the city streets and parks came alive. Cafe owners put tables on the sidewalks and festivals began in parks all over Bucharest. When we visit Bucharest again, we will spend more time during the summer to enjoy the awesome outdoor activities.
Any favorite restaurants/hotels/hostels/sites you'd like to recommend? Tell us what made them great!
There are so many excellent restaurants in the Bucharest. My favorites were Shaorma Baneasa, the best shawarmas I have ever eaten and the cheapest too. El Torito, authentic Mexican cuisine, and Caru' cu Bere, a historic Romanian restaurant have awesome ambiance and great food as well. I wrote a post about the great restaurants in Bucharest on our blog.
Is there anything that women specifically should know before they travel to your destination?
Bucharest has an incredibly low crime rate. In fact, violent crime is almost unheard of. People were genuinely nice and very helpful to tourists. We all felt really safe there, even walking around at night.
Photo credit for 3 Months in Bucharest, Romania: In Conversation with Tracey Tullis by Unsplash.