3 Extraordinary Days in Bucharest, Romania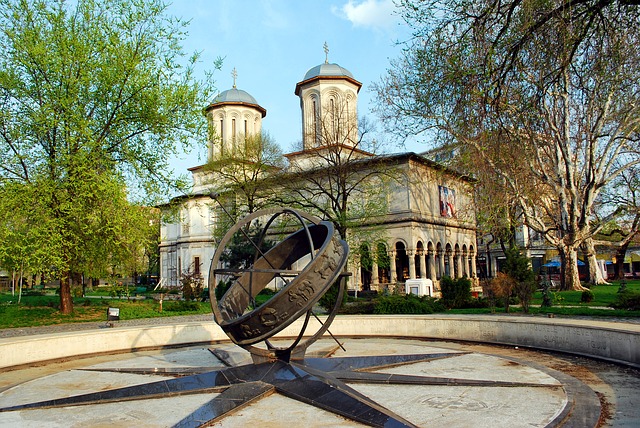 Romania as a destination had never been on my radar, and my knowledge of Bucharest was simply that it was a former Communist city with a very similar name to the capital of Hungary. But I spent nearly three weeks in Bucharest this year, as I was involved with two volunteer-driven projects to bring more tourists to Bucharest and Romania as a whole — #ExperienceBucharest and #ExperienceRomania. As far as European cities go, Bucharest is great value for money. In fact, it may just be the perfect destination for an indulgent yet affordable city break. Here's what you need to know for a perfect 3 days in Bucharest.
3 Extraordinary Days in Bucharest, Romania
Luxurious hotels and world-class cuisine
You'll probably arrive at the Bucharest airport on a low-cost carrier from another spot in Europe. If you arrive during the day, you can grab the city bus into town for ~$2 USD. However, an Uber or Taxify ride will bring you to your door pretty much anywhere in the city center for ~$10, so grab your ride from arrivals and head to your hotel.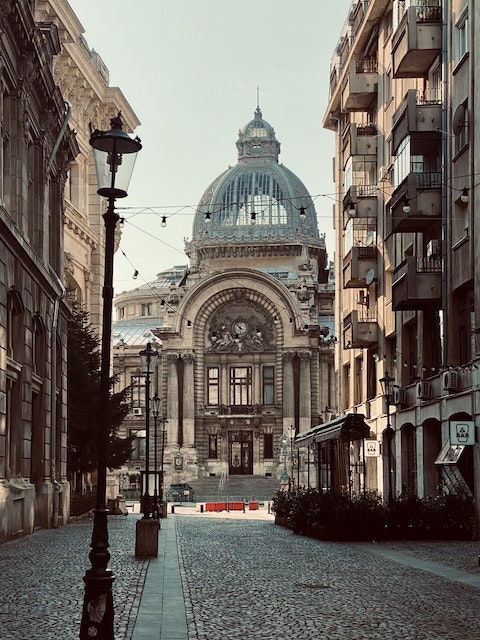 Check into one of the many world-class hotels in the city. My personal favorites are the Radisson Blu and the Hilton Athenee Palace, both on the edge of Revolution Square and about a 10 minute walk (or $2 Uber ride) to the Old Town of Bucharest. For approx. $150-180 USD a night, you'll enjoy an incredibly luxurious stay.
Now, this is something I love about Bucharest: there are a ton of incredible, world-class restaurants serving international cuisine at Romanian prices.
After you settle in, it's time for dinner. Now, this is something I love about Bucharest: there are a ton of incredible, world-class restaurants serving international cuisine at Romanian prices. I have to admit — I'm not crazy about traditional Romanian food (think: sausages, polenta, goulash). Some places do it really well, and I've been known to enjoy a good Mici (traditional ground meat sausages) once or twice.
But in general, traditional Romanian food doesn't get me going. However, Bucharest has some incredible restaurants that definitely do the city's food scene justice. (My personal favorites are Gastronomika, Lulu's Social Bistro, and Ginger Sushi Bar & Lounge)
After dinner, you may want to hit the hay or — especially in the summer — enjoy a nightcap. Head just north of Revolution Square to Gradina Eden, an outdoor, seasonal bar featuring tiki torches, picnic tables, and hammocks in a park hidden from view of busy Victory Street. A popular spot with locals, Gradina Eden features craft beers and twinkly lights, and is the perfect cap to your arrival day in Bucharest.
Explore the city streets and green spaces
The next day, it's time to dive into the city. One of my favorite things about Bucharest is how walkable it is. And how many walking (and biking!) tours are on offer for free or for modest prices. I recommend spending your full day in Bucharest getting the lay of the land by taking a tour of two.
My personal favorites? The Open Doors Travel Communist Tour, which paints the backstory of the city under Nicolae Ceaucescu while showcasing much of the city center, and Slow Tour's bike tour, City of Contrast, which brings you to the city's very own Arc de Triomphe (Arcul de Triumf) and gorgeous green spaces.
For the rest of the day, wander the iconic Old Town, grab a glass of Romanian wine, or take in one of the city's museums and art galleries. But save your energy, because to truly experience a weekend in Bucharest, you need to have a proper night out!
Hit the streets (and rooftops) for a night on the town
Many Bachelor and Bachelorette parties flock to Bucharest for its nightlife, but don't mistake it for Atlantic City: you can also enjoy a classy night out in Bucharest. After dinner, head to Nomad Skybar to overlook the city while indulging in a cocktail (or two…at these prices, why not?!) Afterwards, take in a local tradition by heading just around the corner to the Shoteria. If you've never been to a bar that specializes only in shots, you've got to try this place!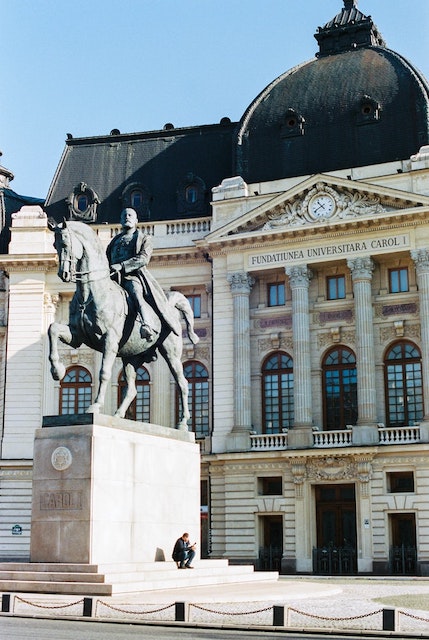 If you're looking for a club night, head to either Player Club or Fratelli, both upmarket spots sure to entertain (while keeping costs relatively reasonable). Feeling a little more tame? The English Bar at the Hilton (a spot known as a meeting point for WWII spies) or the lobby bar at the Radisson Blu.
3 Days in Bucharest, Romania.
Enjoy high-value relaxation
On your last day in the city, enjoy brunch on a cozy street patio in the Old Town. Bonus: if it's Sunday and you can hear choral voices from the many Orthodox churches. And then, take a stroll through Carturesti Carusel, guaranteed to be one of the most beautiful bookstores you've ever seen.
But don't spend too long in the Old Town. Because if you've got a flight to catch today, you've got a very important stop to make first: Therme, a giant wellness/spa facility with 10 pools, 6 saunas, 4 wet saunas, and 16 waterslides, all just a couple of minutes from the airport. At $19 USD for 3 hours (and a modest ~24 USD for a whole day pass), it's well worth the stop.
After 3 days in Bucharest of relaxation, history, fine dining, nightlife, and luxury accommodation that won't break the bank, you may just find yourself planning another visit to Bucharest!
3 Days in Bucharest, Romania Related Reading
Have you spent 3 days in Bucharest, Romania? What were your impressions? Email us at [email protected] for information about sharing your experience and advice with the Pink Pangea community. We can't wait to hear from you.
3 Days in Bucharest, Romania photo credits: pixabay and unsplash.