Touring Romania with a Dance Troupe: A Conversation with Erin McBride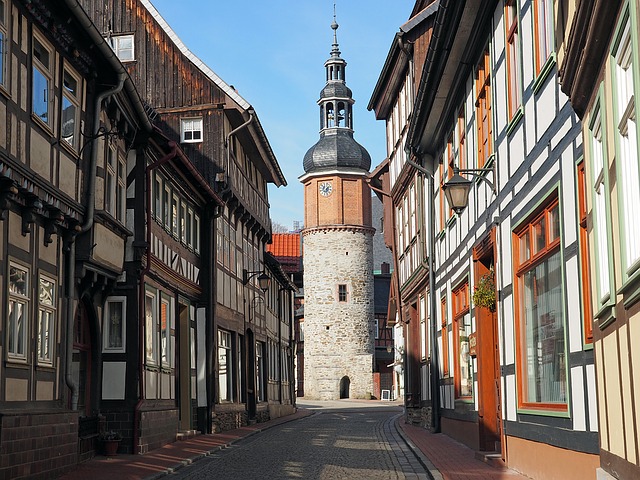 From personalised meals to laughably bad service, Erin had a spectacular time touring Romania with a dance troupe.
Tell us about yourself! What do you do when you're not traveling the world? Where do you live? What made you decide to go to Romania?
I'm a single, 41 year old, social media manager. I live outside of Washington, DC with the world's most awesome dog. My two passions in life are travel and humanitarian work. Most of my traveling has been to less developed countries where I have been involved with service work.
I visited Romania for 6 weeks in 2001 for humanitarian reasons and fell in love with the people and countryside. When the opportunity of touring Romania with a dance troupe (as a chaperon) presented itself, I couldn't say yes fast enough.
How long did you go for? How did you spend your time?
We were in Romania for about 10 days total. The first few days were spent in Herculane, a "resort" town, in the mountains, with ancient hot springs, believed to be where the fabled Hercules came to rest and recover. We were there during a major folk festival and enjoyed the performances. I got a massage from the hotel spa. We hiked up into the caves above the town. And my favorite part was exploring the abandoned buildings around town.
The second portion of our trip was spent in Timisoara, Romania. I had never been to Timisoara before. We toured the town, visited an outdoor museum, went inside ancient churches and cathedrals, and ate all of the gelato we could find.
What were your most memorable experiences? What were the biggest disappointments?
Timisoara was once called the "Paris of the East." The name rings true still today. It's a beautiful town with a lot to do. The town plaza or square (called a piata in Romanian) is absolutely picturesque and beautiful, lined with shops and cafes. It has all the beauty and convenience of Western Europe, but for half the price. If I could justify leaving my life behind and moving to a foreign land, I would move to Timisoara in a heartbeat.
My most memorable experience in Herculane was looking into the buildings that housed the ancient baths and hot springs. The buildings are beautiful with incredible architecture and design. But for whatever reason, they are not occupied or open to the public. You can only look through the windows at the beautiful interiors and sculptures. Never before have I been more tempted to break into a building and trespass, just to see an ancient building.
Travel Tip: Here are a few tours in Timisoara you'll want to enjoy during your next trip to Romania. 
The biggest disappointment was how customer service is still suffering in this post-Communist country. Many things are still done the way they were done under Communism, even though it hurts business and tourism. For instance, there was an international festival in town, with visitors from around the world. Romania accepts Euros, but most people prefer Romanian Lei, or even US Dollars. A trip to the one and only bank in the town was required of our large traveling group. The ATM promptly ran out of money.
We had to stand in a single file line in the bank while the one teller helped us. The culture in Romania says that banks are a lot like American libraries- silent! The bank teller could shush us with more venom than even the scariest librarian. After a few people exchanged their money over, the one teller stood up, walked over to the manual sign with the exchange rate on it, and suddenly upped the rate (in her favor).
The electronic sign (presumably the more official sign, since it appeared to be coming from the internet) on the wall, still read the official exchange rate we could all see on our phones. When a few people tried to protest this obvious robbery, the teller shushed us again, even forbid a few people from coming back into the bank.
It was the sort of practice that would have been common during the mafia-run days under communism in that country. In fact, it was disappointing to see it was still alive and well in 2014.
It was disappointing to see it was still alive and well in 2014.
One other odd customer service moment. A chartered tour bus picked us up at one hotel to take us to our next town. We knew the trip should only be about three hours. Four hours into the trip we started to wonder what was happening. A few people were able to use the GPS on their phones (because otherwise, we had no clue where we were. we were at the bus driver's mercy.) We quickly discovered we were nowhere near our town. In fact, we were probably a hundred miles away. Imagine a triangle, where we were headed from point A to B. But instead, the driver had taken us from A to C, and then eventually on to B.
Minutes after we caught on, he suddenly pulled off the road at a private home and went in. Another person came out and started driving us. No explanation was given. The second driver didn't speak English, only Romanian and Russian. We had a Russian speaker in our group, who translated for us.
Apparently the first driver didn't want to go to point B, and wanted to go home. So halfway during our trip, he turned, and went home, and arranged for another driver to pick us up. It ultimately took us about six hours to make a three-hour trip. Once you've spent a lot of time in Romania, you see this sort of thing all the time. It's frustrating as a traveler.
Any favorite restaurants/hotels/hostels/sites you'd like to recommend? Tell us what made them great!
The Hotel Aphrodita in Herculane is one of the nicest hotels in all of Romania. The hotel restaurant had great food, and a wait staff that wanted to make our trip enjoyable for us.
One of the highlights of my trip was at the Lloyd Restaurant on the town square in downtown Timisoara. I had been trying to find a restaurant that served a traditional dish called sarmale (sar-maul-ay) my old "house mum" served when I had been there 15 years before. But no one had it. I went into the Lloyd and asked for their menu. I didn't see it on there.
They asked what I wanted (in perfect English), and I explained, "My bunica used to make me sarmale." They were so surprised to hear an American say "bunica" (Romanian word for grandmother or respected old woman), that they immediately brought me into the restaurant to the owner. It felt like getting ushered to a back room to meet the Godfather. I told him again "my bunica made it for me." He said, "You have a bunica?" I said yes.
Touring Romania with a Dance Troupe: A Conversation with Erin McBride.
He said, "You bring your friends back tonight. I make you sarmale like your bunica make it for you." The Lloyd is one of the fanciest restaurants in all of Romania. Little did I realize what I had just done was the equivalent of walking into a Ruth's Chris Steakhouse and asked for my grandmother's meatloaf to be made by an award winning chef. So I rounded up a few of my traveling friends, and brought them back. (They kinda thought I was crazy at that point.)
The restaurant gave us one of the best tables overlooking the town square, and presented us with an amazing meal- just like my bunica made for me. It was even better than I remembered it. Definitely a meal worth waiting 15 years for. I had never negotiated a price with the owner when we set up this meal. I was a little worried about how much it might cost us. But again the restaurant surprised us, and comped half the meal. Why? Because they were so "honored" that I respected Romanian tradition so much and had mentioned how I loved my bunica and her cooking.
In the end, our very special meal, in a very formal restaurant, came to about $8 a person. You don't necessarily tip in Romania, but we couldn't help ourselves, and left a large and generous tip anyways to show our appreciation.
Is there anything that women specifically should know before they travel to Romania?
The older generation (the ones that grew up in extreme poverty under Communism) are still very stuck in their ways. It's not unheard of for them to refuse to let you roll down a window, or turn on a fan, even in extreme heat, as they believe it will make you sick to feel a breeze. Some of the oldest women will come up and demand that a younger woman cover herself from a breeze so that she doesn't go barren.