A Day Trip to Cardiff: A Conversation with Sarah Sloboda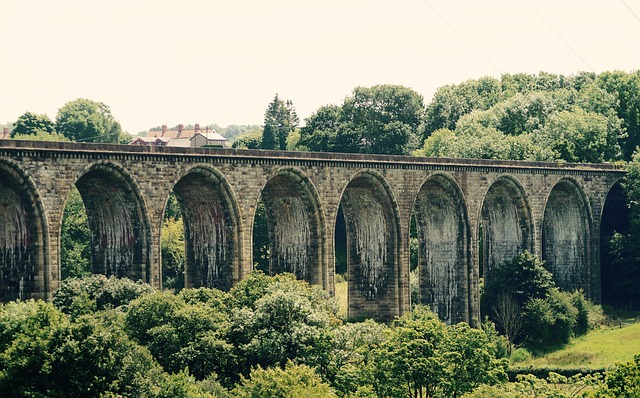 Tell us about yourself! What do you do when you're not traveling the world? Where do you live? What made you decide to go to Wales?
I'm a freelance photographer for stylish families and kids, and I'm based in the San Francisco Bay Area. After living in NYC for 10 years, I spent almost 3 years "vagabonding" around the U.S. and Europe, house-sitting and Airbnb-ing, without a proper mailing address. It was exhilarating and now I'm so happy to have my own home again!
I decided to make day trip to Wales when I was in London because I have a mad passion for British television, so I wanted to see Cardiff, where they film a lot of Doctor Who and other programming.
How long did you go for? How did you spend your day trip to Cardiff?
I left on a morning train and returned in the evening. When I got off the train, I wandered around a little, looking for the Millennium Center, which features prominently in Doctor Who and its spin-off show, Torchwood. Eventually I found a bus to take me there. As an architecture aficionado, I loved seeing the Opera House when I arrived. I discovered something called The Doctor Who Experience, which is like a museum / amusement park for fans of the show, and even though it was pretty nerdy and touristy, I went for it. I was embarrassed to post a photo of a Dalek on my Instagram feed, but then a lot of my friends saw it and said they were jealous!
What were your most memorable experiences? What were the biggest disappointments?
For some reason, it really stuck in my mind seeing all the street signs in Welsh. For having just been on a short train ride from London, and not technically leaving the country, it was interesting to feel like I'd landed in a foreign place.
Highlights were definitely the Doctor Who Experience and a delicious sushi place I found for lunch called Yakitori. The views around the harbor were absolutely lovely, and I enjoyed walking around taking pictures.
It was cool and rainy that day in October, so I guess my biggest disappointment was the weather!
What do you wish you knew before you went?
I wish I had known about the Doctor Who Experience in advance because I love to plan the timing of things, and I feel like I could've experienced more throughout the city if I had done that. And, I should've done a little research on getting around – would've saved me some wandering before discovering the bus to where I wanted to go.
Any favorite restaurants/hotels/hostels/sites you'd like to recommend? Tell us what made them great!
I had an incredible sushi lunch at Yakitori in the cute shopping corridor near the Opera House. It was quiet and high-end, and the fish was super fresh and delicious. Before I headed back to London, I had a snack and a beer at a pub near the train station – there was a great vibe and people were super friendly. Unfortunately, I can't remember the name! But it was a lovely historic-looking space with high ceilings and lots of brass – it reminded me of a casino for some reason. In fact, I vaguely recall they had game machines, so maybe it was a casino?
Is there anything that women specifically should know before they travel to your destination?
Well, I lived in NY for a long time, so street smarts are in my veins now. As for traveling anywhere by yourself, look alert, don't stare at maps for too long in open spaces, and use your headphones with GPS to walk around. I was only in Cardiff during the day, and I never felt uncomfortable.