5 Enchanting Places Not to Miss During Your Swansea Trip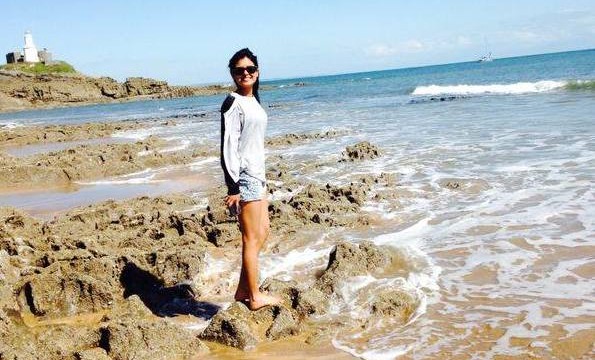 Alexandra Stoddard said, "When you leave a beautiful place, you carry it with you wherever you go." Stoddard very rightly said it. Since traveling to Swansea, Wales, I've been carrying beautiful memories of the place with me. If you're lucky enough to visit Wales, here are the five places you won't want to miss during your Swansea trip:
5 Enchanting Places Not to Miss During Your Swansea Trip
Swansea Bay Beach
Swansea Bay Beach is the easy to get to because of its central location. It's just minutes away from the heart of Swansea City Center, and is perfect for strolls in the daytime or evening. Be sure to get ice cream from the famous and popular Joe's Ice Cream before beginning your walk.
Mumbles Pier
Mumbles Pier is the oldest and most famous landmark in Swansea. The pier is 255m long and was built in 1898, during the Victorian Era. Apart from the fact that it is a point from where one can enjoy the finest views of Mumbles Bay, it is a very popular fishing point. The beach at mumbles pier offers spectacular view of the mumbles lighthouse and the finest views in Gower.
Mumbles Lighthouse
Photo of Mumbles Lighthouse
Mumbles Lighthouse is a stone lighthouse standing on the outer islet at Mumbles Head since 1794. Originally a twin platform construction with a coal fired beacon on each, it was designed to alert passing ships of the dangerous Mixon Sands and Cherry Stone Rock – two massive undersea sand banks that have caused the destruction of countless ships and taken the lives of hundreds of seamen over the centuries. Presently, it's a popular tourist place owing to its scenic beauty. The lighthouse looks beautiful during dusk, and presents an incredible view.
5 Enchanting Places Not to Miss During Your Swansea Trip.
Bracelet Bay Beach
Photo of the Bracelet Bay Beach
Bracelet Bay Beach is situated on the south of Gower Peninsula. The beautiful Bracelet Bay Beach is just around Mumbles Head. It's a rocky shoreline. The bay is pebbly, with some sand, and is surrounded by sandstone cliffs. I went there for a picnic with my friends on one my friend's birthday. It's excellent for a picnic and provides an amazing view of the Mumbles lighthouse.
Rhossili Bay Beach

Rhossili Bay Beach has three miles of gorgeous sand and coastline. My personal experience on this beautiful beach was spectacular. The beauty of the place touched all of my senses. While standing atop the cliff, I saw the most picturesque view and heard the wind roar. In fact, Rhossili Bay also offers adventure sports like surfing, paragliding, trekking, and more, provided one visits in the right season.
Photo credit for 5 Enchanting Places Not to Miss During Your Swansea Trip by Rani Singh.