Photography, History & Hiking in Wales: In Conversation with Nancy DeKalb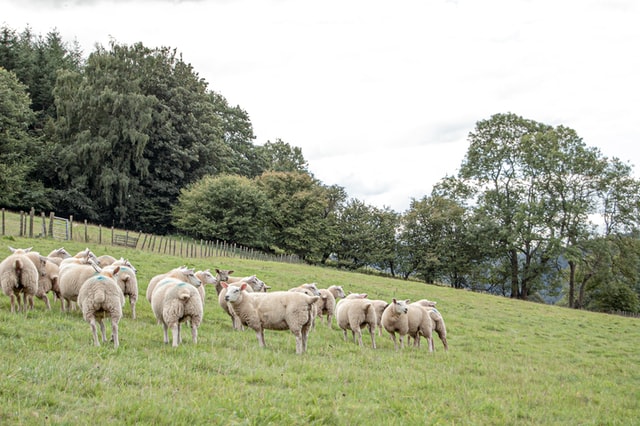 For enthusiastic photographer and history buff Nancy, a week of hiking in Wales was a perfect getaway. Here's a glimpse into her experience.
Tell us about yourself! What do you do when you're not traveling the world? Where do you live? What made you decide to go to Wales?
I'm a public relations consultant living in Nashville, Tennessee. I love to hike and like to be active on vacations. My husband is a photographer and is also interested in history.
My friend, Karen Davis, does hiking tours through her company, KDavis Travels. We looked at some of her photos from past trips to Wales, reviewed the proposed itinerary and decided the trip to Wales offered the perfect combination of hiking, photography and history.
How long did you go for? How did you spend your time?
We stayed at the Old Cross Hotel in St.David's and spent the week hiking in Wales, on the Pembrokeshire Coastal Trail and exploring the nearby towns. Each day we hiked 8-9 miles on different parts of the trail. Yellow Gorse, pink Mary's Cushion and pink and white Sea Campion were prolific along the trail. Our local guide was a fountain of information, sharing stories about the history, birds, flowers and culture of Wales.
What were your most memorable experiences? What were the biggest disappointments?
My most memorable experiences from the trip to Wales were watching the bell ringers at St. David's Cathedral (three older gentleman pulling on a system of ropes to ring out a song), hiking on Skomer Island, watching a dog herd sheep, and playing trivia with the locals at the Farmer's Arms.
There were no disappointments, only that the trip had to end. On the one day it rained, we explored the town's shops.
What do you wish you knew before you went?
Before the trip, I read a book written by a woman who spent a year or two living on Skomer Island where her husband was the island "caretaker." It provided good background and perspective for our visit.
The meals in St. David's were really wonderful, which we weren't expecting. Lots of fresh, local vegetables, meats and fish.
Any favorite restaurants/hotels/hostels/sites you'd like to recommend? Tell us what made them great!
The Farmer's Arms is a local pub in St. David's with wonderful food and the best Sticky Toffee Pudding.
Skomer Island is incredible. It's a small island off the southwest coast of Wales where Manx shearwaters, puffins and other birds share the habitat with rabbits and voles. We hiked through fields of bluebells and past burrows shared by puffins and rabbits.
St. David's Cathedral is beautiful and rich with history. Many people make pilgrimages there.
Is there anything that women specifically should know before they travel to your destination?
The Welsh people we met were friendly and welcoming. It was easy to travel by train from London's Paddington Station to Haverford West and then by bus to St. David's. The Pembrokeshire Coastal Trail is safe and the scenery is beautiful.
Most folks in Wales speak English. Enjoy your travels!