9 Life-Changing Lessons from a Whirlwind Trip to India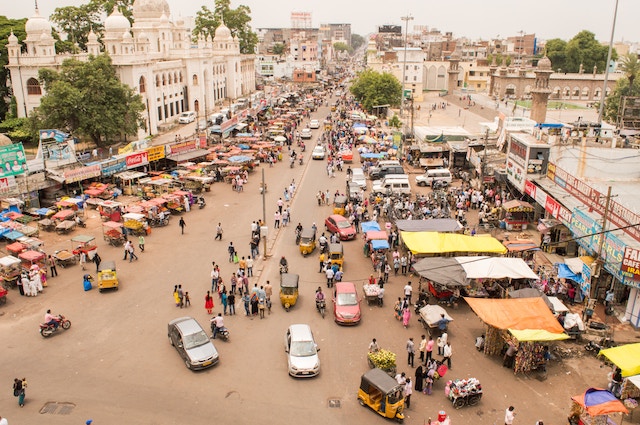 At the end of a vacation in the Maldives, my husband and I went to India for the first time. A few debacles could have ruined our trip to India, but we chose instead to laugh at the ridiculous situations that added color to our travel stories. Remember these words of wisdom when you go to India:
9 Life-Changing Lessons from a Whirlwind Trip to India
Lesson 1: Air India's direct flights are not necessarily nonstop.
When I boarded the circa-1960 plane, my palms began sweating, and my beating heart switched from steady to staccato. Thanks to my ever-present flying phobia, images of a fiery crash flooded my mind. Then, the captain announced a stop in Sri Lanka en route to Bangalore. We were going to land and take off in this death trap twice?
In Sri Lanka, some passengers deboarded, and guards with shouldered machine guns walked through the cabin to verify that the remaining passengers were supposed to be on the plane. Soon, the seats filled again, and we were sky bound.
The stopover wasn't so bad because we were served hot, flavorful curries meals on each leg of the trip, rather than rock-hard bread, mystery meat or half-cooked pasta. Fortunately, what Air India lacks in state-of-the-art cabin amenities, it makes up for in food.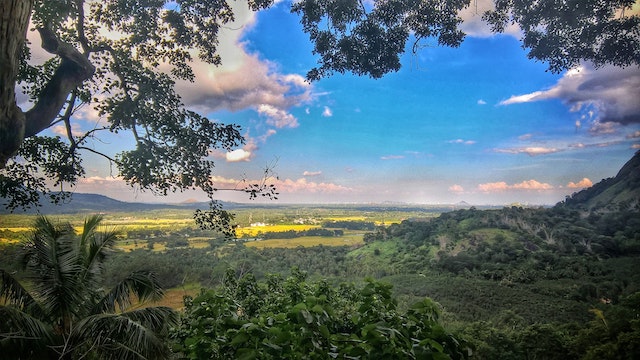 Lesson 2: Ask at airport check-in if you need hand-luggage tags.
At the Bangalore airport, my husband and I reached separate security screening points without luggage tags, which had not been issued at check in. I had to return to the Air India desk for this all-important tag, while my husband breezed through security and waited for me anxiously. When I returned, the line snaked indefinitely in front of me. An eternity later, we were reunited and rushed to the gate, where the plane was waiting for the last two passengers — us.
The gate attendant inspected our bags, and my husband was instantly escorted away and returned a few minutes later with a stamped luggage tag. We boarded the plane, averting the eye contact of our waiting fellow passengers.
Lesson 3: Have a backup plan because your travel agent may not be a travel expert.
We landed in Delhi, eager to check into our hotel before dinner at one of the city's top-rated restaurants. We could not find our shuttle driver and called the hotel to discover that the travel agent had forgotten to book a transfer. And, we hired a private car company for the 45-minute ride into the city since there are often negotiation issues between taxi drivers and westerners.
Lesson 4: Trust local drivers and hope for seat belts.
Anything goes on the freeways of India, where three marked traffic lanes are doubled to six and horn honks replace the use of blinkers. A sardined family of four on a moped cuts off a dump truck that is shuttling 30 standing workers home, while three-wheeled tuk tuks zip across five lanes, and motorcyclists rev their engines to ensure pizzas are delivered on time. If traffic reaches a standstill, everyone turns around to drive the wrong way on the freeway.
Because we were at the mercy of others, all we could do was trust that the locals knew how to safely navigate the gridlock, which they did. I never saw a road rage incident or accident. However, we were daredevils in a tuk tuk only once. Afterwards, we stuck to four-wheeled vehicles with seatbelts.
Lesson 5: Double Google-estimated travel times and don't overpack your schedule.

Between congestion and widely varying "road" conditions, it takes much longer to reach destinations. Some major thoroughfares are dirt paths bordered by ravines that flood when it rains. Others are paved but have no traffic signals to regulate the flow of vehicles.
We missed our dinner reservation that first night in Delhi, and our return from Agra to the Delhi airport took six hours, rather than three. Luckily, we'd scheduled nine hours to get to the airport.
Lesson 6: Dress modestly, even though you still won't blend in.
It was chilly during our February visit, so I wore pants, long sleeves and a jacket. I watched beautiful women in colorful saris going about their business and was watched in return because I was an exotic blond-haired, blue-eyed foreigner.
The attention received from locals was harmless and sometimes humorous. An elementary school student on a school field trip yelled, "Hey, baby!" in an attempt to pick me up, and a young couple asked to take a photo with me.
Lesson 7: Communicate with fellow travelers about bringing necessities.
This goes for any vacation, especially one to a developing nation thousands of miles from home. Concerned about the potential for pickpockets, I removed debit cards from my wallet before our trip since my husband always carries his. He did the same. We had to make cash advances for rupees because credit cards are not taken in many areas.
Lesson 8: Take a couple of days to reflect on everything you've seen and to recover from fatigue.
India was so overwhelming that when I settled in for the eight-hour red-eye from Delhi to Frankfurt, I did something I've never done as an anxious flyer: I slept soundly from takeoff to landing. We should have started our trip in India and ended on the beach. Then again, I might never have returned to Germany.
Lesson 9: Don't let fear deter you from exploring India.
Societal differences, poverty and organized chaos are only a small part of what awaits visitors. India is a land of ancient civilization conquest, religion and philosophy. It is also a rapidly evolving country filled with peaceful, determined people confronting economic, political and infrastructural challenges.
Hindu monk Swami Vivekananda said, "The Land where humanity has attained its highest towards gentleness, towards generosity, towards purity, towards calmness – it is India." Witnessing the adversity and diversity that define life in India was worth every obstacle we faced, and more.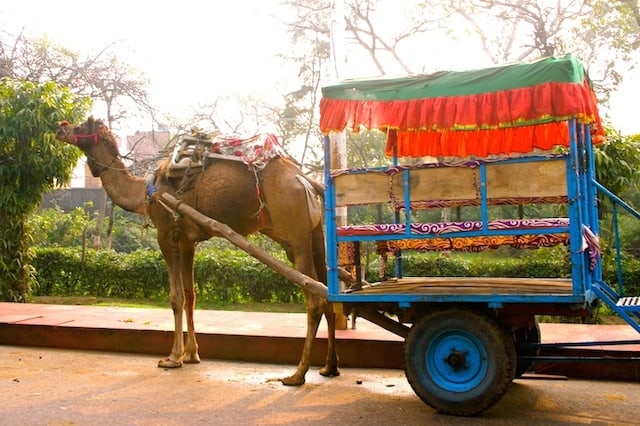 9 Lessons from a Whirlwind Trip to India
Related Reading
Have you traveled to India? What were your impressions? Email us at [email protected]pinkpangea.com for information about sharing your experience and advice with the Pink Pangea community. We can't wait to hear from you.
9 Lessons from a Whirlwind Trip to India photo credits: Genevieve Northrup