Travel Bangalore: 5 Bars You'll Want to Visit During your Trip to Bangalore, India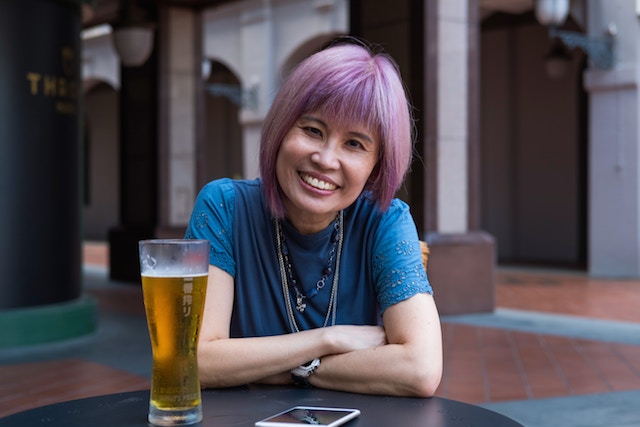 I love finding unique dive bars when I go abroad. This pastime first emerged when I studied abroad in Prague last summer. Fortunately, Bangalore, India offers a wide array to quench my thirst and satiate my hunger. Plus, all five offer delicious vegan and vegetarian options! After spending two months around the city, these are my favorites.
In transit, remember that locals and drivers in India don't navigate by addresses. This list provides landmarks (i.e. UB City and Garuda malls) to get you to your destination. I advise planning any trips and itineraries this way. You may experience a rickshaw or cab driver pulling over to ask directions multiple times — it's happened quite a lot to me.
Travel Bangalore: 5 Bars You'll Want to Visit During your Trip to Bangalore, India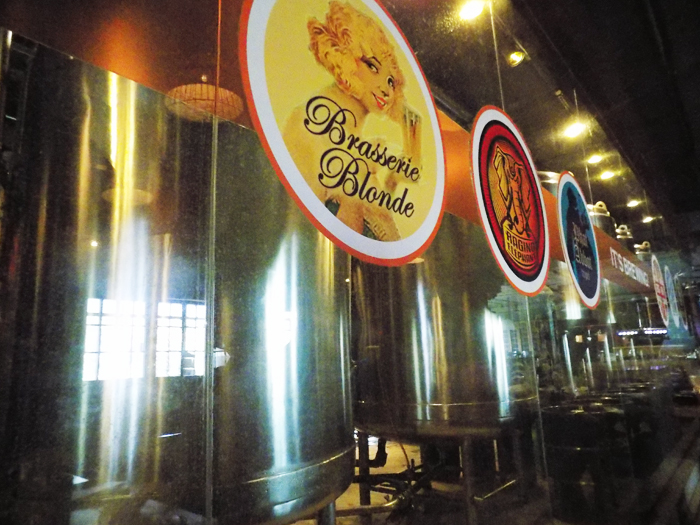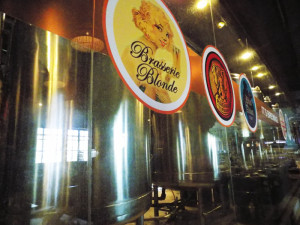 Here's where to find them:
1. Brewsky, located on 19th Main Road in JP Nagar on the roof of the FedEx building
When I visited at the beginning of the month, the rooftop bar offered two house brews: the Black Ale and an I.P.A. This is definitely a pub to visit several times during your trip, if possible, since the taps change frequently. Last month, on my first visit, the bar served an India Pale Ale and Black Ale. For more information, visit their website or Facebook page.
2. Bootlegger, located on Lavelle Road in Shanthala Nagar by the UB City Mall
Despite the pub's close proximity to the mall, the selection is affordable. Although it isn't exactly a brewery, Bootlegger offers a selection of imported beers, including Foster's Lager on tap.
There are pitchers, pints, and towers of beer suitable for the entire party. The 29-page menu offers a tasty selection of pizza, nachos, steaks, burger (even black bean) and other Western comfort food. I've heard there's an awesome Sunday brunch, too. For more information, visit their Facebook page.
3. Arbor Brewing Company, located on Brigade Road across the street from the Garuda Mall
Arbor is modeled after a brewpub in downtown Ann Arbor, Michigan. Signature house blends include the Belgian Blonde, No Parking Pilsner, Michael Faricy's Stout, and Raging Elephant IPA. My personal favorite is the Pomegranate Pilsner. However, the beer menu changes seasonally. Anticipate a longer night out here. While most pubs in the city close at 11 p.m., Arbor closes at 1 a.m. There's an outdoor patio, but sometimes it is reserved for private events. For more information, visit their website or Facebook page.
4. Toit's, located on 100ft Road in Indira Nagar near KFC
The house features both European brews and IPAs. What's unique about Toit's is the house tour. They're held every first Saturday of the month at 600 rupees, plus tax. Admission includes beer samples. A reservation is required at least five days in advance, since each tour is capped at twenty visitors. For more information, visit their website or Facebook page.
5. Humming Tree, located on 12th Main Road in Indira Nagar
Humming Tree is a little more difficult to locate, since it doesn't have a clear landmark around it. My rickshaw driver scurried around for nearly half an hour with a group of friends, but it definitely was worthwhile. Although there aren't any distinctive landmarks nearby, it's off the corner of 12th Main Road and 5th Cross Road. This venue isn't famous necessarily for its brews, but instead, its entertainment.
There are two floors, but the top floor flows onto a rooftop decorated with Christmas lights and candles on each table. I recommend venturing to the roof after watching a live performance inside. For more information about events and more, check out their Facebook page.