The Best of Bangalore India in 7 Days
While living in Bangalore India, I've had the chance to explore the incredible city and get a taste of Indian food, culture, shopping, and more! To help you plan your trip to Bangalore, India here is my guide to one week in Bangalore.
The Best of Bangalore India in 7 Days
Day 1: Introduction to Indian Cuisine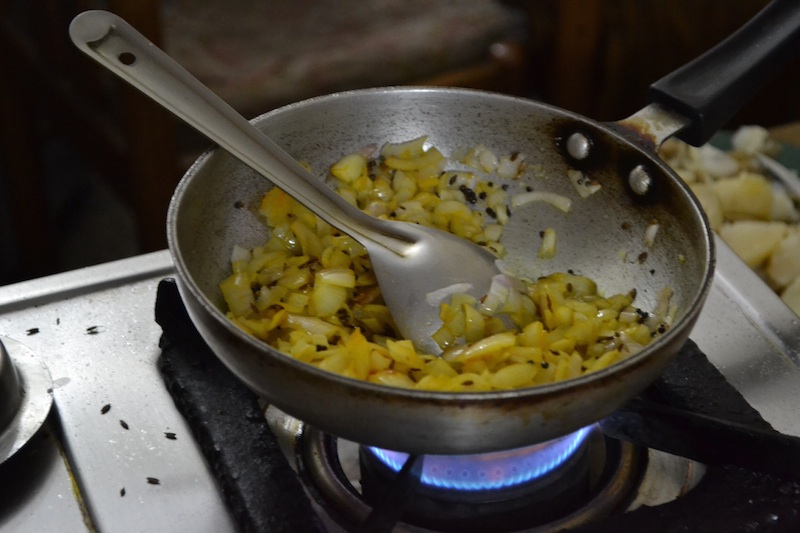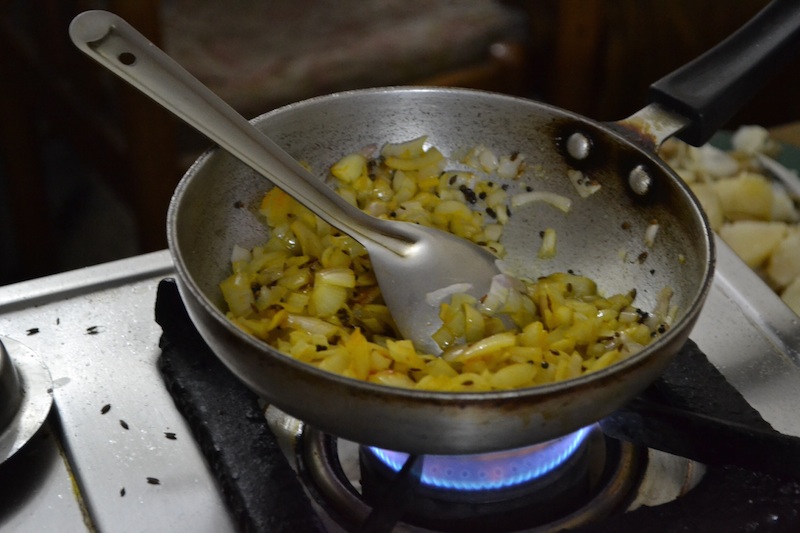 Indian cuisine is one of the best reasons to come visit a place like Bangalore. Known for its South Indian food and delicious curries, there is so much that is not to be missed!
Cooking Class: You really won't understand the love and dedication that goes into each Indian dish until you have tried to cook it yourself. I learned how to make chapatti, paneer butter masala and aloo curry – all which have given me a huge appreciation for Indian cooks.
Explore the Indian markets: Though I advise you to travel with a partner, exploring the streets of Bangalore is a great way to immerse yourself in the culture. There are so many wonderful snacks to try, including coconut water, idly and lentils, paneer butter masala, and fruit juices.
Day 2: Rickshaw Riding and Sightseeing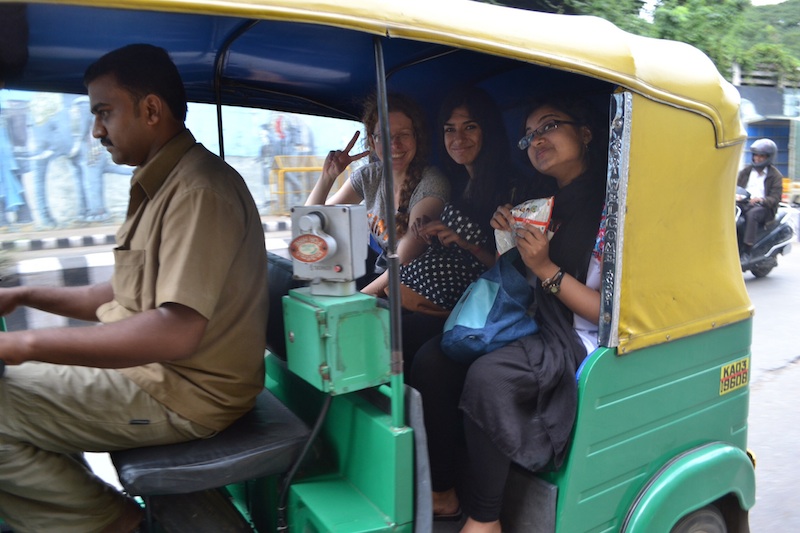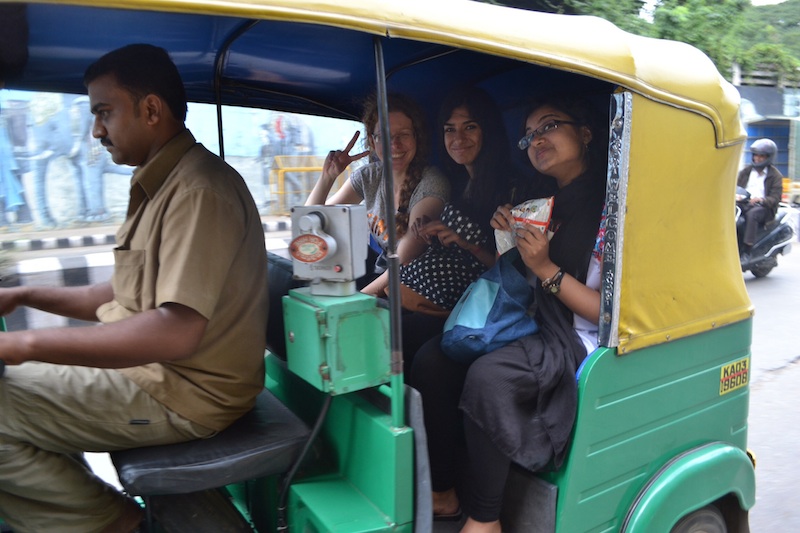 Each district in Bangalore is known for one or two things and the best way to see each district before diving in is to take a rickshaw through the city and get a glimpse of what you would like to explore further.
Malleshwaram: This is a beautiful district with gorgeous nature. On Sampige Road, you will find lots of great local deals on local items, including sarees, henna and much more!
Indiranagar: This is one of the most expensive districts in Bangalore, and is known for its incredible restaurants and commercial shops.
Whitefield: A little out of the heart of the city, Whitefield offers a nice change of scenery. Whitefield is home to many of the tech parks across Bangalore. Just across the road, there are also many small villages and settlements.
G. Road: The area that many of us refer to as the "bar area," G. Road has a lot of expat-frequented bars, including Hard Rock Café, Church Street Social and The Thirteenth Floor.
Day 3: Tour of Temples
You're in India, so you must see the temples! My two favorite temples in the Bangalore area are the Shiv Mandir Temple and the Bull Temple. You may not be able to make it to all of the temples listed here but it is definitely in your interest to also visit a few of them while you're here, including: ISKCON Sri Radha Krishna-Chandra Temple, Surayanarayana Temple, ISKCON Bangalore, and Sri Sri Lakshmi Narasimha Temple.
Day 4: Culture, Music and Dance
There is so much history behind Indian music and dance, so they must be explored! After a few long days in Bangalore, heading out to Nrityagram Dance Village will give you a breath of fresh air. Instead of roaring traffic sounds, and the hustle and bustle of the city, you will hear birds chirping and the quiet sounds of nature.
Half Day Trip to Nrityagram Dance Village
Afternoon Meal: South Indian Thali
Dinner and Drinks at the Thirteenth Floor and Church Street Social
Day 5: Bangalore Knowledge
This day is focused on educating yourself about the city you've been exploring for the past four days. Bangalore Palace is a great place to start. In addition to the knowledge you will gain by entering the Bangalore Palace and following an audio guided tour, the structure alone will have you in awe. Explore a few more historical places while you're at it, including: Visvesvaraya Industrial and Technological Museum, National Galley of Modern Art, and The Heritage Centre and Aerospace Museum.
Day 6: Shopping, Shopping, Shopping
It's time to start your souvenir shopping before you depart!
Commercial Street: Cheap and touristy but well worth the trip. Make sure you keep your belongings safe and get ready for an overwhelming shopping experience–including stall after stall of Indian bangles, kurtas and sarees.
Sampige Road: Sampige is a more relaxing way to shop but won't sell many touristy items. If you're looking for local items and wanting to shop where the locals shop, take a stroll down Sampige Road and hit up PSR and Mantri Mall while you're at it!
Bangalore KR Market: If you're looking to explore the fresh fruits and veggies that Bangalore has to offer, it's a good idea to get up early and venture off to KR Market. The sights, the sounds, the colors, and the smells will all overwhelm you with both positive and negative emotions. It is truly a unique cultural experience.
Day 7: Rest and Relaxation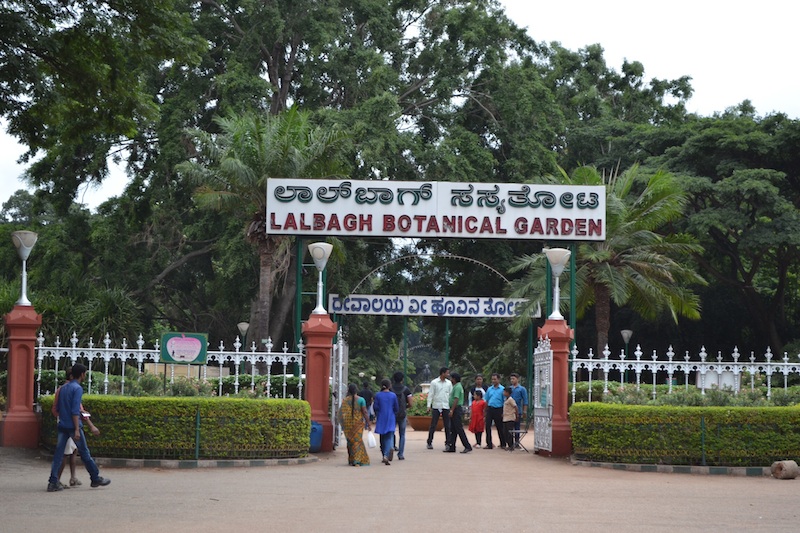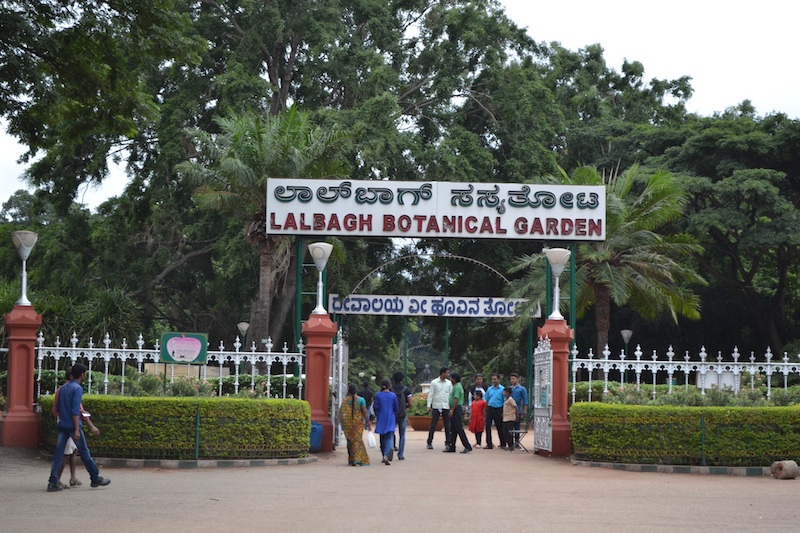 We're on the last leg of the journey and we've just about seen and done it all. Here you may want to take advantage of the cheap ways to relax in the city of Bangalore. Booking a beautician for the last day of your trip is a wonderful idea. For less than $20, you can pamper yourself from head to toe. Waxing, facials, pedicures, massages and more! Other places to visit, which provide a calm and relaxing atmosphere are the following: Lal Bagh Botanical Garden, Cubbon Park, and Indira Ghandi Musical Fountain.
Another incredible way to experience Bangalore is through volunteering abroad. I am currently sponsored through Leave UR Mark, an Indian-based company that hosts interns from across the world through weekly and monthly experiences in Bangalore. Though you can master Bangalore tourism in one week, it's a place where you'll need to stay a little longer to get the real local experience!
Photo by Jenna Davis.