South Asian Villages Transformed My View of Life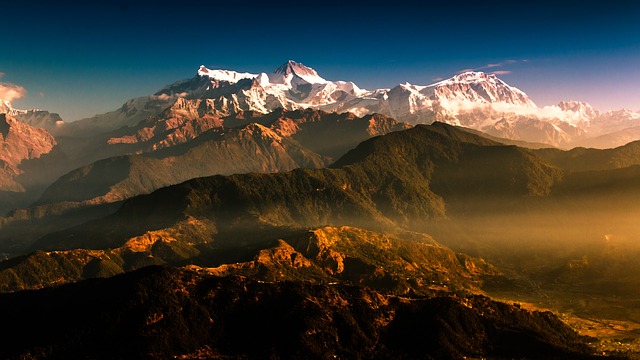 Country living has always intrigued me, for the simplicity and chance to sync with nature. When the only movement that my desk job offered me was loo breaks, and the only conversations I had were via email, I welcomed the chance to walk miles while chatting with people who could barely understand what I said. My time spent travelling through various South Asian villages has been refreshing, eye-opening and liberating. The villages were beautiful, and the struggles and successes of people were inspiring. Here are a few places I recommend checking out.
Gaichwaan Gaon, Mori, Uttarakhand, India
A small village on the Himachal Pradesh and Uttarakhand border, this tiny village that doesn't even show up on Google Maps. It's a well-kept secret that is visited, albeit infrequently, by trekkers and adventurers who visit the Tons River. About a 10-12 hour drive from Dehradun, Gaichwaan is in Mori district, famous for some hardcore river rafting.
I visited the village as a part of my summer volunteer work with an Uttarakhand-based NGO, and it certainly left a lasting impact on me. Accommodated in wooden houses with sleeping bags as beds, the views from the quarters wasn't something I had ever seen before. I was bewitched by it. However, the villagers there suffered a severe shortage of resources. I saw how they toiled every day to make ends meet. It was the flip side of the coin of beautiful mountains and woods.
I also happened to meet a few people who belong to the Van Gujjar tribe, one of the few remaining tribes inf the world that practice transhumance (a type of nomadism). Dependent on natural resources for their everyday survival, this tribe does not believe in accumulating wealth and preserves its surroundings in a truly sustainable manner.
Rawatpura, Girwa Block, Udaipur, Rajasthan, India
Rawatpura is about three hours' drive from Udaipur in Rajasthan. I visited as part of my summer school project at Duke University. While Udaipur is popular with tourists, nearby villages like Rawatpura are very poor. I saw how villagers struggled every day, but I also explored the wondrous eco-friendly ways they embraced. From digging wells to building bunds that facilitate rainwater harvesting. People managed to have a cozy meal together, cooked in their mud hearth, after a long day of work. I also discovered the natural ways in which the villagers predicted the weather. If the tip of the figs of a banyan tree expanded, rain was predicted for the following day. The monsoons transferred the village into a lush green utopia. A visit to the nearby Kumbhalgarh Fort and Ranakpur Temple, especially during the monsoon, was cool and memorable, thanks to the misty weather.
Sarangkot, Pokhara, Nepal
Right where the highest altitudes of the Himalayas begin, visiting Sarangkot, above Pokhara, was a truly engaging experience. While Sarangkot is famous for its sunrises and sunsets, there are several villages in the area that are lesser visited, so are still beautiful and peaceful. Visiting gives an insight into Nepali ways of life, their crops, and local traditions. My visit was memorable as I went on a guided trek with a survivor of human trafficking. She has rebuilt her life with the help of a local group. I'm glad I visited the village and got the chance to meet the inspiring woman.
Khamlang Village, Ukhrul, Manipur, India
The Ukhrul region is home to the Naga people, who have a very nature-friendly and sustainable lifestyle. My two-week stint there was life-altering. In Khamlang I learned to grow local crops, interacted with women and deliberated their microfinance enterprise options. Most importantly, I got a glimpse into the rich culture and tradition of the Nagas.
The beautiful village scenes couldn't hide the fact that the region suffers from acute poverty, a result of prolonged ethnic violence in the region. However, the essential beauty of the village and its people lies in their sustainable ways of life, especially as a community.
One of the highlights of visiting Manipur was also stumbling upon the Mother's Market in Imphal, run entirely by women. The insurgency has not affected the business efficiency of the women of the market. The journey to and stories of Manipur will stay with me for a long time to come.
Countryside and the villages are blessed with beauty, peace, unity and a closeness with nature and of sustainability. It's important to remember the lessons of such places.