How to See Zurich on a Budget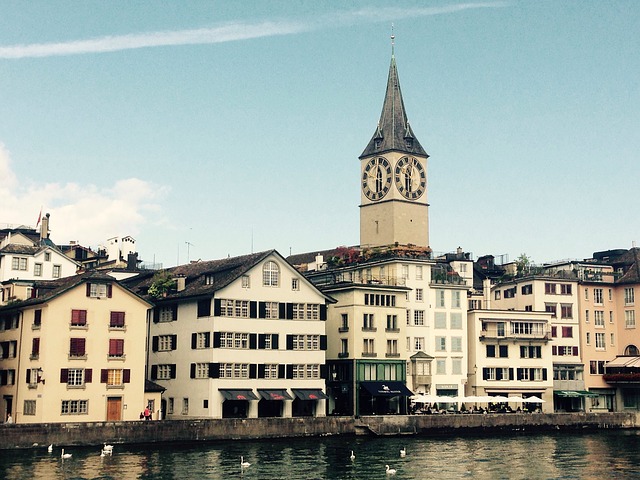 Ah, Switzerland. Home of mountain chalets, world-renowned chocolates, and limitless ways to deplete your bank account. Zurich's reputation as an expensive travel destination is certainly well-deserved; pricey guided tours and sneaky tourist traps abound in the most beautiful of locations, and spending exorbitant amounts of money seems almost par for the course. But a trip to Zurich does not have to break the bank! While I was prepared to spend some money while enjoying this financial capital, it was actually much easier to see Zurich on a budget than I had anticipated. Read on to discover how.
How to See Zurich on a Budget
Visit the Tourist Center first
The Zurich Tourist Center is located in Zurich Main Station and is chock-full of helpful information and friendly locals. At the risk of seeming like a needy tourist, I stepped into the Tourist Center as soon as I stepped off the train. I was drawn in by the walls covered in pamphlets and the "free map" advertisements. In addition to getting a deal on an Alpine bus tour, I picked up an incredibly handy map that featured a guide to a DIY walking tour. The Swiss employees were helpful, the pamphlets were free, and the map came in incredibly handy as I began exploring the city on foot.
Take a DIY walking tour
One of the maps I grabbed from the Tourist Center featured a couple of suggested walking tours with short descriptions of each site and the best walking directions between them. I spent a happy afternoon wandering around central Zurich exploring and learning at my own pace- and I didn't have to tip anyone at the end!
It is sometimes too easy to rely on Google Maps. In many locations throughout Europe, I've found connectivity issues and incorrect information a barrier to easy exploration. Once I made getting a paper map a priority, my on-the-ground traveling was much easier and more enjoyable! Additionally, if you're a super-planner, you can certainly create your own DIY walking tour, but this pre-created map worked so well because it combined information about each site with the locations.
Look out for local events
Happy traveling anywhere is always a combination of luck and preparation, and a visit to Zurich is no different. While I was wandering around the city, I visited Grossmunster Cathedral (which is amazing and free), and I noticed a sign for a free concert the next night. What better way to spend a Swiss evening than in a 12th-century cathedral listening to beautiful music? As you explore Zurich, keep an eye out for posters and advertisements for local events. You'll not only get the chance to experience a different side of the city and its historic sites, you'll have a great story to tell when you return home.
Buy groceries
This tip applies to any city, not just Zurich: when possible, buy groceries. This prevents reliance on overpriced restaurants, gives you some insight into the culture and people of the city, and will probably help you eat healthier. When I first got to Zurich (and saw restaurant prices in windows), I sought out the nearest grocery store and stocked up on bread, hummus, cheese, and fruit. While I did visit a couple of restaurants during my short visit, the majority of my meals were much cheaper (and much more casual).
Take a water bottle
One of the best, most unique elements of Switzerland is the potability (drinkability) of all their water. Every fountain, every stream, every tap is flowing with safe and deliciously drinkable water. You should never need to buy water in Zurich–which is a good thing, as a standard 20 ounce bottle can set you back at least $5!
Visit Uetliberg Mountain and walk the planets
My two favorite places in Zurich were free! Any visit to Zurich must include a trip up Uetliberg and a hike along Planetenweg. Uetliberg Mountain isn't really a mountain, but at 2,850 feet it is the highest point in Zurich, and has beautiful views of the city and the far-off Alps. A hike to the top of Uetliberg and its viewing tower takes about 90 minutes; an affordable train ticket to the top will ferry you there in about 20 minutes. (The train ticket is good for multiple trips in the same zone within 24 hours, so if you plan to use the train multiple times, try to schedule your trips within the same day.)
Planetenweg is a hiking trail that starts near the top of Uetliberg. Created in 1979 by Arnold Von Wertz, it is a to-scale model of our solar system. As you begin the easy hike, Mercury, Venus, Earth, and Mars speed by: each planet features a to-scale model and an informational plaque about the planets. This simple hike was fabulous: the weather was beautiful, the trail was generally flat and wide, and water spigots peppered the trail. While I did not make it all the way to Pluto, I hiked for a couple of hours and peeled off at a little town (Felsenberg) to take a cable car back down to Zurich.
A little bit of planning and attention can go a long way. Between mindful food and attraction choices and spending more time exploring the great outdoors than sitting in bars and coffee shops, my trip to Zurich was delightful as well as affordable.

Photo for How to See Zurich on a Budget by Pixabay.