4 Important Reasons You'll Want to Visit North Wales in 2021
When it comes to visiting the UK, Wales is often overlooked as a priority place – and particularly North Wales. Even I took it for granted for a long time; having grown up in the area as a child, I simply knew it as "home," a place I saw every day without really seeing, rather than an interesting place to go.
How wrong I was.
Now, whenever I go home to visit my parents, I am struck by just how much there is to do in the area, and how stunning some areas are. I find myself daydreaming about the scenery on work days and longing to take more trips back, just to wander the countryside and take it all in for a little longer.
If you're planning a trip to the UK – and in particular, if you're an outdoor kind of person – you should absolutely come here. Here's why:
4 Important Reasons You'll Want to Visit North Wales in 2021
Enjoy Extraordinary Hiking Trails
If you like hiking and rugged mountain scenery, Snowdonia is the place for you. At 3560 feet, Snowdon is the highest mountain in Wales. Don't be intimidated about tackling it; there are six routes up to the top, at varying levels of ease. There's also even a train route if you're feeling particularly lazy.
There are also beautiful walks all over Snowdonia. Take a drive around the winding mountain roads and pick a spot to explore. You'll never be too far away from views like these: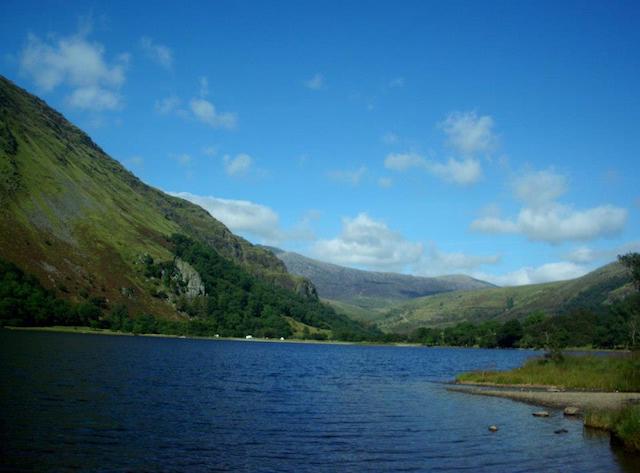 There are also lots of opportunities to camp in the area. Just make sure to be prepared for all climates when you venture out, no matter what time of year. Wales may have many positive attributes, but reliable good weather is not one of them.
Experience Awesome Adventure Activities
North Wales is starting to really up its game as a hub for outdoor and adventure activities. From white-water rafting to rock climbing to high ropes courses, there is something to suit every interest.
Recent additions to the area have been two zip lines: Zip World Velocity, the fastest zip line in the world, and Zip World Titan , the only four-person zip line in Europe. Zip World is also home to an underground zip wire and Bounce Below, a bizarre idea where a bunch of trampolines have been installed into a disused slate cavern.
I recently tried out Zip World Titan and Bounce Below. Titan consists of three different zip lines, all at varying speeds and heights. It was my first zip lining experience, and despite going in July, as you can see from my picture, it was in typically awful Snowdon weather (who doesn't love jumping through a pile of mist and rain clouds on a wobbly metal wire?!). It was still a lot of fun; whilst I was nervous at first, by the end I didn't want it to finish! Don't be afraid – it's really not as scary as it first looks, and the staff was calm and professional. I felt completely safe throughout the entire experience – even when dangling over a giant slate quarry.
Bounce Below is probably one of the strangest things I've ever done in my life. It was like a giant adult's playground set up in a huge, empty slate cavern. There are three levels of net trampolines, with slides and ramps between them all. It felt very odd to be bouncing around on a huge net underground; it's not exactly something you do every day. Try it out!
N.B: Take note that the two Zip Worlds are NOT in the same location, and are about a forty-minute drive apart. Don't make the same mistake I did and go to the wrong one first, or you might miss your slot!
The Stunning Sea Views
On the rare and glorious days that Wales is sunny, it feels like all the rain and greyness has been worth it. The sunshine brings the happiness out of everyone, and everyone outside – because in the UK, you never quite know when you'll see the sun again! The coastal areas here are stunning, and whilst they have a certain eerie charm to them in the winter, they're at their best gleaming in the sunshine. If you're interested in beach life, it's best to check out Anglesey, an island off the coast of North Wales, where you'll find soft, sandy beaches and clear waters; in parts, you can even see wild dolphins!
4 Important Reasons You'll Want to Visit North Wales in 2021.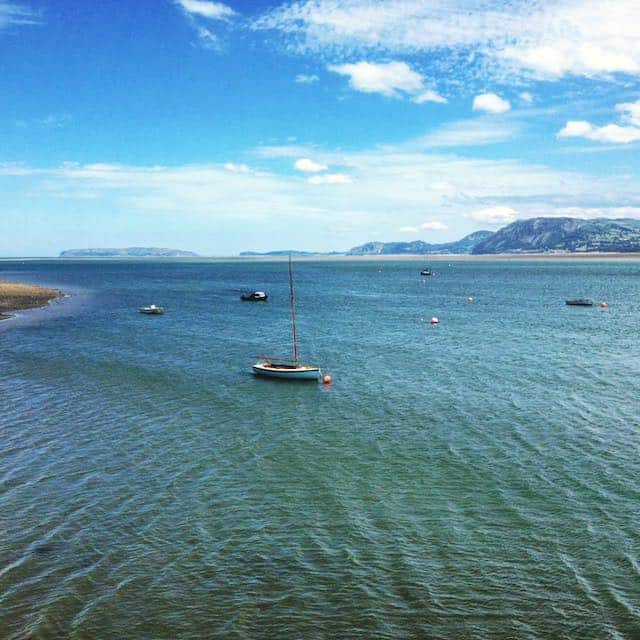 Discover the local Castles
The UK is a must for history fanatics, and North Wales is no exception. In particular, it's the perfect go-to place for castle spotting! Conwy, Caernarfon and Beaumaris are some of the most notable ones in the area, all built by King Edward I in the later 1200s as part of his idea to create an "iron ring of castles" as part of his defence plan. It's amazing to see them still standing today, in the midst of busy, modern towns, as if nothing around them has changed.
So there you have it. That's what Wales is all about: mountains, scenery, adrenaline, coastlines, castles, adventure, all nestled into one. If you have the chance to go to North Wales – go! You won't regret it.
Just make sure you pack your raincoat.
What are some of your favorite things to do in North Wales? We want to hear from you! Comment below to share your tips.