South African Wine Tasting: A Vine Romance
I jumped into my semester abroad with a new "say yes to anything" kind of mindset, which led me all the way to South Africa. Being in South Africa then brought along a number of other unique experiences from bungee jumping to admiring wildlife to hiking in some of the most beautiful locations in the world.
One of my favorite experiences was a wine tour of the Cape region, which left me a little tipsy and blissfully happy. I was with a group of other international students from Nelson Mandela Metropolitan University (NMMU) where we were all studying for the semester. We were in Cape Town for a week, having traveled from Port Elizabeth where NMMU is located. The trip was organized by the company I studied abroad with, Cultural Experiences Abroad (CEA), in conjunction with NMMU. The wineries were on a list of must-sees in the region, along with Table Mountain and the Cape of Good Hope.
It was my first time wine tasting, as I still wasn't of age in America. I thought that someone would just plop different wines in front of me to taste, and I expected to be happy with that. However, I got a lot more than I anticipated. No place we visited was simply a wine tasting. Each had a unique theme and feel that ultimately made the whole day unforgettable.
South African Wine Tasting: A Vine Romance
Wine & Wildlife
One of our stops, Villiera Wines in Stellenbosch, doubles as game reserve. Combining the refined tastes of Cape Town with the bucolic images associated with the rest of South Africa, this winery was able to create a mood like only a winery in South Africa can. You can go wine tasting anywhere—but only in South Africa can you sip port with wildebeests and giraffes in sight. Game reserves are commonplace in South Africa, but even as we toured the "big city," we couldn't get far away from the expansive nature the country has to offer.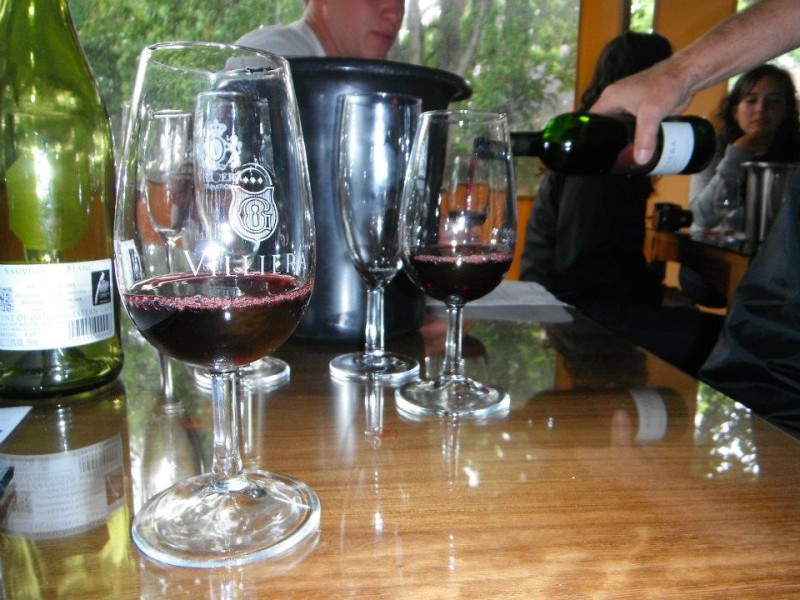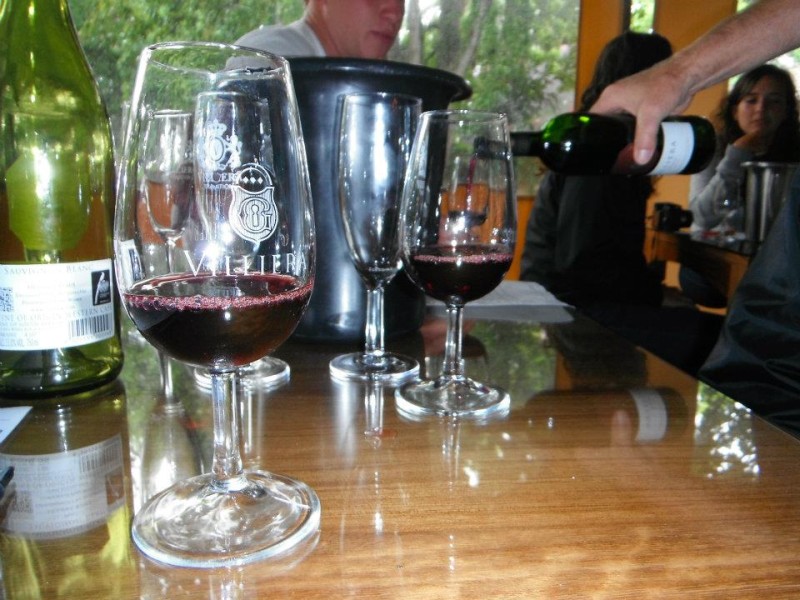 Wine & Cheese
Fairview Wines & Cheeses was a completely different experience. The dark, heavy interior of the building contrasted with the openness of Villiera. The tasting was much more structured; each person was able to choose eight wines to taste while standing at large round tables. Their ace in the hole was cheese pairings, which were always complementary and delicious, but I might be biased since wine and cheese are both on my list of favorite things. I also appreciated how this particular winery didn't take itself seriously. It was fun without being stuffy; a perfect place for a wine novice like myself.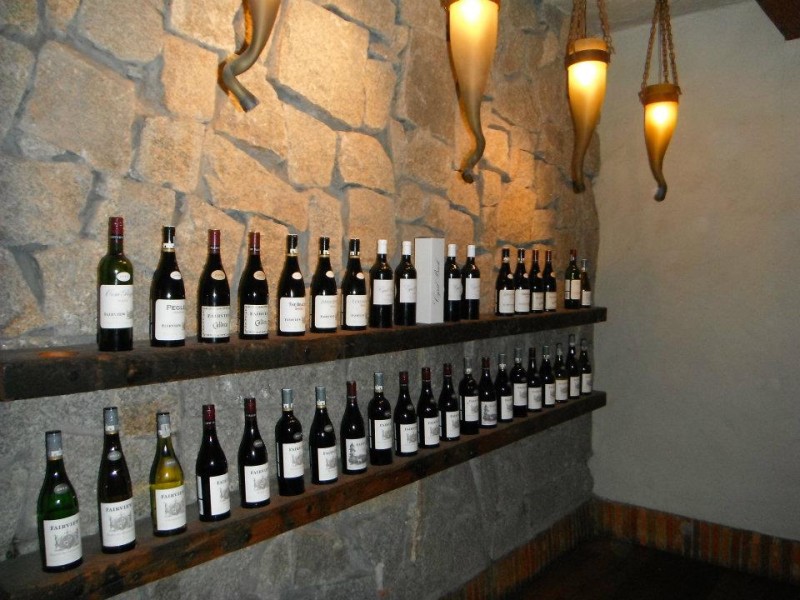 South African Wine Tasting: A Vine Romance
Wine & Chocolate
What's better than wine paired with chocolate? Wine paired with chocolate plus a view, of course. Bilton Wines wins best location based on sheer beauty. Despite the day being kind of gloomy, the mountainous terrain surrounding Bilton was awe-inspiring. There were times in South Africa when I had to stop and just say, "Wow," because my surroundings were so beautiful, and this was one of them. After getting over the scenery, we had to attend to the business at hand—wine and chocolate. Each wine was paired with a complementary chocolate, and it was heavenly. I also found this winery to be the most educational; the staff was extremely helpful and knowledgeable when explaining the pairings.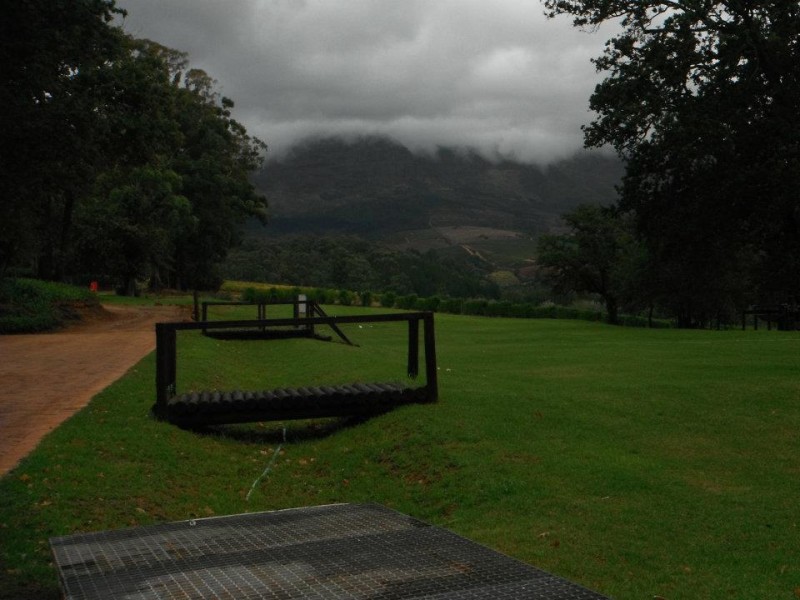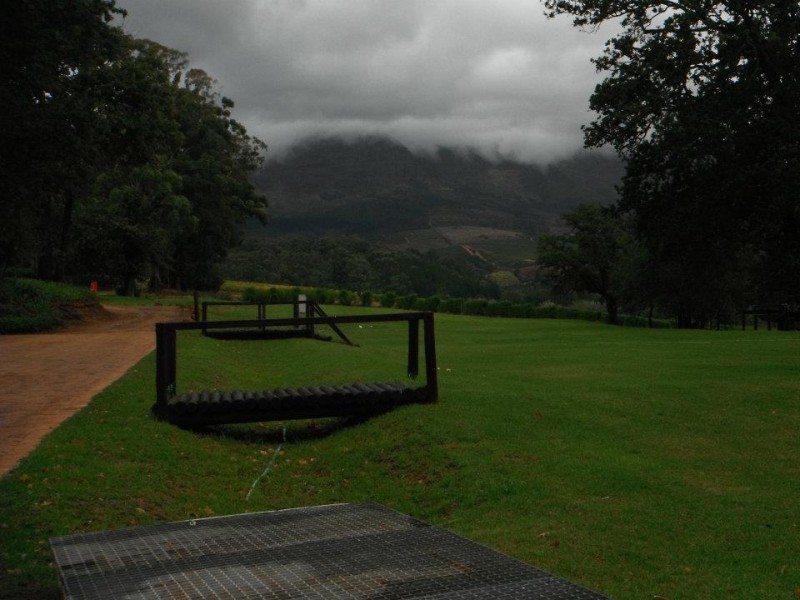 I've always thought of the activity of wine tasting as pretentious, but this experience proved me wrong. Not only was it enjoyable even for a first-timer, each winery was unique in its own way. I also now know that it isn't unusual to have a kind of wine tasting experience where someone plops different wines in front of you to taste, but luckily none of these wineries did that. But South Africa doesn't do anything without excitement so why would their wine tastings be any different?