5 Days in Montreal: Your Travel Itinerary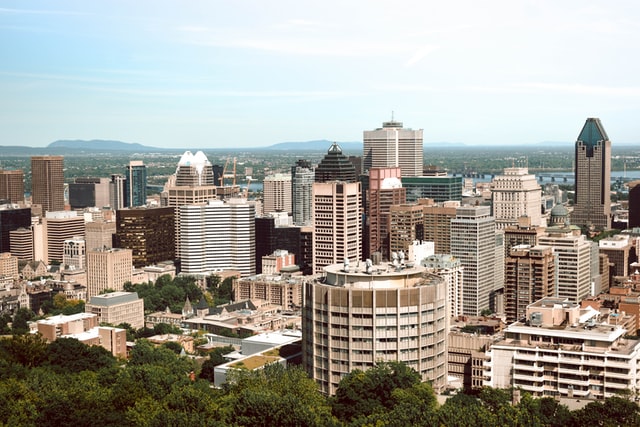 In mid-March, I visited Montreal for five days. I arrived late at night but as soon as I walked down Rue St-Hubert, a street in downtown Montreal, I knew I would love my stay here. I decided to visit Montreal because I was very intrigued by its French architecture and culture. The hotel we stayed at was Hotel Visitel, which I highly recommend! The accommodation itself was very nice and the staff was friendly also.
The Basilique Notre-Dame did not disappoint the architecture was beautiful inside and out. My favourite area of Montreal was Old Montreal, which I visited every day as I loved the cobblestone streets and the little shops surrounding it.
The people of Montreal were really friendly and diverse, and it was an unusual feeling being in a place in Canada where most of the people spoke French. The Old Port of Montreal was a nice area and was quite peaceful to look around however due to the weather in March the water was frozen over and the grass was bare so I can only imagine in summer it would look a lot vibrant than how I saw it.
Five Days in Montreal
The lookout point at the top of Mount Royal was definitely worth the hike and the view on a clear day was spectacular.
What surprised me the most about Montreal was how much the city had to offer, I expected Montreal to be small and not developed as it was. I was on a strict budget during our stay in Montreal, but I didn't feel limited to what I could do because there was so much to see around the city. I visited Old Town, the Old Port, Basilique Notre-Dame, China Town to name just a few.
A protest, which consisted of thousands of students and teachers was staged during my stay in Montreal, was a very interesting event to witness. It was nice to see citizens joining together to fight for a cause
Montreal had a very diverse range of restaurants that offered different types of cuisines throughout the city. Therefore it is easy to find exactly what your looking for depending on your dietary needs or taste. I myself am a vegetarian so to begin with I was a little worried about what I would be able to eat, however I found it very easy to find restaurants within Montreal. A recommendation would be Yuan Vegetarian on Rue-Saint-Denis. There were many options to choose from and the food was fabulous.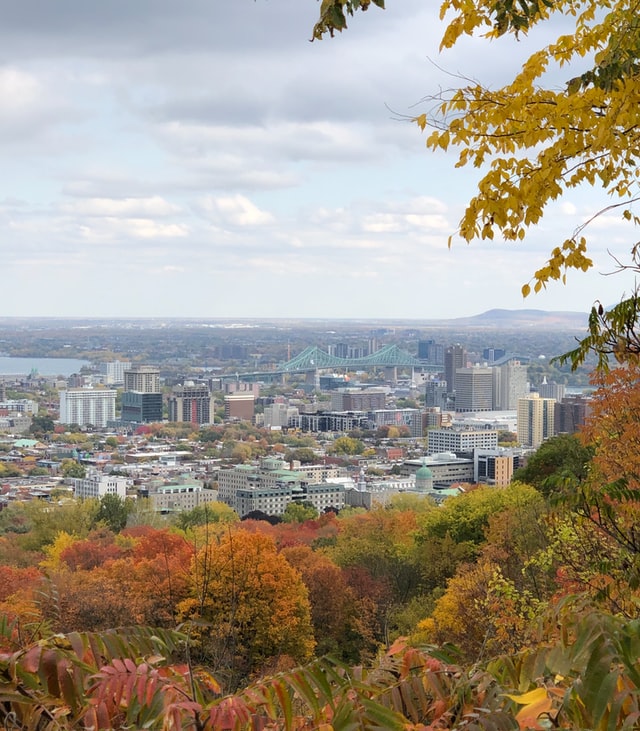 Montreal has a lot to offer in regards to its French history and architecture. It is a beautiful city with a very diverse culture and I would love to visit here again in the future. I would most likely visit in the spring as I could imagine it looking even more beautiful and vibrant rather than visiting in the winter again.
Five Days in Montreal
Related Reading
Montreal Homestay: How to Experience the City Like a Local
Think Like A Montrealer: 5 Things to Do in Montreal
Have you traveled to Montreal, Canada? What were your impressions? Email us at [email protected]pinkpangea.com for information about sharing your experience and advice with the Pink Pangea community. We can't wait to hear from you.