Countries that Should be on the Radar of Vegan Travelers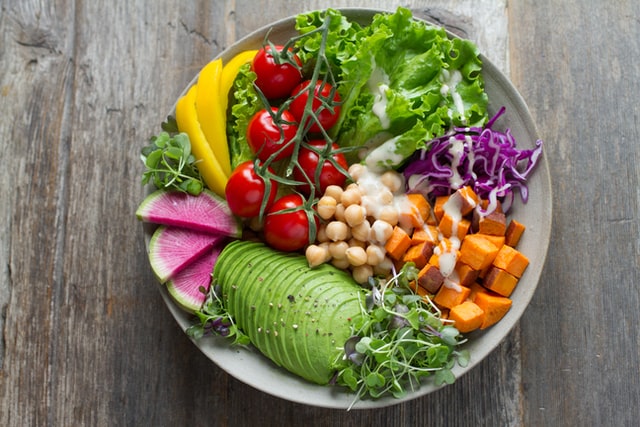 Travelling is a wonderful thing and your food habits shouldn't ruin that for you. Most countries offer a wide variety of food, with most involved in the traditions of that country. However, with many countries around the world preferring meat dishes, how can a vegan enjoy travelling?
There is absolutely no doubt that veganism is on the rise, with a recent study in the USA stating that the number of people going vegan has risen over 600% in the last three years. The world is moving with the times with more and more countries adjusting their local cuisine into foods that are suitable for vegans.
Ten years ago this wouldn't have been the case and vegans would have been forced to order a soup, crackers or bread. I know because I've been there – it was hard. But now, there are so many great vegan dishes around the globe and people are really shifting towards this cuisine. Here are the best countries for vegans that I've been to.
India
Despite offering many tasty meat curries, India actually has the highest number of vegetarians in the world, and is one of the most popular places for vegans to visit.
But what about dishes rich in cream and milky chai teas? Luckily for vegans they can be replaced. Plus, there are many specifically vegan dishes that are not hard to track down. Lentil curry (dal) and masala dosa are delicious, and full of the flavor and spices that you would expect in an Indian dish.
In general, this beautiful country has shown me some of the best vegan meals I have ever tried. You can taste India with every bite. Sometimes, you might have to emphasize what you are looking for – at least I did – and say that you are a vegan because some vegan-looking meals can be made with ingredients that are not vegan-friendly. A few things to check for are whether your meals are cooked in ghee (clarified butter) or vegetable oil, and to ask whether white bread has been made with yoghurt.
I didn't visit a single restaurant where vegan food wasn't available, or where they weren't willing to change something for me. I loved that. Some countries I have visited are definitely not this vegan-friendly. Enjoy India and all of its tastes.
Thailand
Though the food in Thailand is often cooked in meat broth or fish sauce, these can often be exchanged for vegetarian sauces. Thailand is a predominantly Buddhist country, so vegetarianism is understood in Thailand. But, you will need to emphasise that you're vegan. A lot of vegetarian dishes are still served with fish sauce, eggs or meat stock. Vegan-friendly options include exquisite dishes like vegetable pad thai, tom yum mushroom and tofu curry.
The two best cities to visit for vegan dishes are Chiang Mai and Bangkok; they both have an extensive history of vegetarian food. I really had fun in Thailand and never encountered any issues when it comes to vegan food.
Italy
Italy is one of the most beautiful countries in the world and it has so much to see and do. Again, the food is a reason why so many tourists visit each year. Worry not, a lot of vegan dishes are available here, from eggplant puce and fruit gelatos already being vegan friendly. Although many other dishes like pizza, pasta and salads are not so vegan friendly, if you simply ask to 'hold the cheese', they become more suitable. If you are ordering the pasta, be sure to ask for the dry pasta, as a lot of fresh stock is made with eggs. Also, be sure to double check whether the dish is made with olive oil, as some dishes are butter based. I was able to find plenty of restaurants where you can ask for a vegan pizza, vegan pasta and other tasty meals.
Greece
I was seriously worried about going to Greece. Even though their cuisine is full of vegetables and fruit, it also includes a lot of meat and milk products. But, I was surprised. Their vegan movement is quite small but many of their dishes are naturally vegan, both because they use plenty of plants in their food and because they have more than 180 religious fasting days where they can only eat – with few exceptions – what is basically vegan cuisine.
So, my friends and I were able to try Mezedhes, Skordalia, Dolmades, Tomatokeftedes and so on. Still, when you go to Greece, it can be difficult to ask for vegan food because veganism is not well known there, so it's best to ask for fasting food without honey or seafood.
Germany
Germany is a land of sausages and other meat, right? So I thought. Germany wasn't even on my radar as a country where I could visit without starving. However, I was stunned when I found so many restaurants with meals where traditional non-vegan ingredients were replaced by vegan ingredients. I could eat burgers, gyros, hot-dogs and other tasty food. So, don't fear Germany, embrace it. Berlin was one of my favorite cities to see because there are so many vegan cafes and restaurants. Later I realized that Berlin is actually a popular destination for vegans and that I just had the wrong picture in my mind. I loved the huge vegan supermarket, which is actually the world's largest vegan supermarket.
Vegan travelers needn't fear the world, as there are an increasing number of destinations that suit a plant-based diet. Get out there and have fun!
Photo for Countries that Should be on the Radar of Vegan Travelers by Unsplash.