Traveling the World with a Digestive Disorder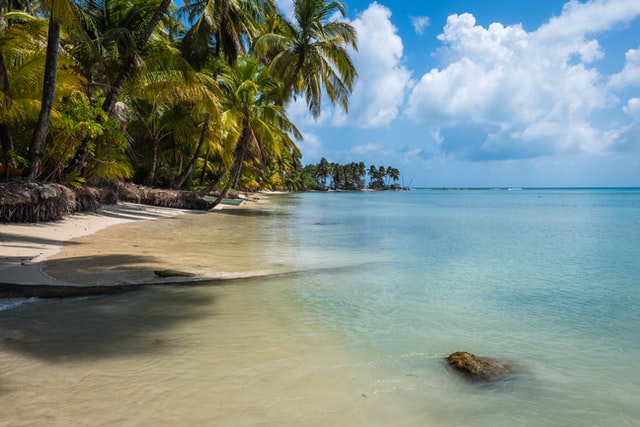 Earlier last year, I was diagnosed with Irritable Bowel Syndrome. IBS, a common digestive disorder, is often triggered by food. Although every case of IBS is different, I was personally affected most by foods high in dairy, sugar, grease, and fat. As a result, I needed to make serious lifestyle changes to my eating habits. Interestingly enough, this transition period—of discovering my diagnosis and altering my diet—occurred during my application process to study abroad in Prague, Czech Republic.
I'll never forget the time I ordered a vegan option in Brno—the second largest city in the Czech Republic—and was served a plate of fried cheese.
I soon learned the average Czech diet revolves around meat. This already sounds like a nightmare, especially as a strict vegetarian. During my trip, eating out was sometimes a challenge. I'll never forget the time I ordered a vegan option in Brno—the second largest city in the Czech Republic—and was served a plate of fried cheese.
Nonetheless, I learned how to avoid trigger foods and found alternative options. On Thursday mornings, I picked up strawberries at the Farmers' Market (located right by the Karlovo námestí metro stop) before class. I cooked quinoa in my apartment. I periodically snacked on nuts from the Tesco around the corner. I fell in love with the potatoes, too, whenever I dined out.
Earlier this year, nearly a year after my diagnosis, I spent a semester abroad in South India. Luckily, the vegetarian Indian cuisine better fits my dietary habits compared to the local dishes of Prague. During my stay, I fell in love with dosa, a fermented crepe from rice batter and black lentils; gobi manchurian, cauliflower drenched in a sweet Manchurian sauce; and of course, chutney. I recommend India to those with lactose and gluten sensitivity, in addition to vegans and vegetarians, since many dishes are planted and rice-based.
While it's not impossible to visit places less accommodating to a digestive disorder or similar condition, there are foreign cuisines better equipped with diverse options. I asked the Pink Pangea community for their input and connected with two awesome women.
Earlier this year, nearly a year after my diagnosis, I spent a semester abroad in South India.
Kimberly Worsham suffers from IBS, mixed with Celiac disease. "Australia, where I live now, is extremely accommodating because they have so many options," she explains. "Most if not all restaurants I've visited have gluten-free (GF) labels on food I can eat, and if not, the waiters/chefs know what I'm talking about. I have not struggled much with finding food here."
Stacey McKenna suffers from a form of gluten insensitivity, but not exactly Celiac disease, and currently resides in Fort Collins, Colorado. "It's so easy [to eat] here," she says. "[However], I spend a ton of time in Wyoming on climbing trips and it's always tough."
These women also offered tips for women world travelers with digestive disorders and similar conditions, listed below. I've also included my own input from my experiences with IBS. Check it out!
Traveling the World with a Digestive Disorder
1. Communicate your needs.
"Try not to be embarrassed and avoid worrying about inconveniencing others," McKenna stresses. "Whether I'm traveling or at home, I find that I hate asking, 'do you have gluten-free bread? Is this sauce thickened with flour?' I really don't love telling strangers that I have digestive issues. However, over the years, I've found that most people are really helpful when they can be, and it makes my trip more fun and less stressful.
If you ask, you may be able to eat a bit more adventurously and enjoy more options. At this one restaurant in Tarragona, Spain, I asked if one item was gluten-free and the owner kept bringing us foods other foods that I could eat. He was excited to be helpful and wanted me to enjoy my dining experience, and I did!"
2. Do your research prior to departure.
"Normally, I try to learn words for 'gluten,' 'flour,' and 'wheat' in the native language to smooth over my process," Worsham explains. "Otherwise, I do a little research to see just how hard it will be to eat abroad. Sometimes I'll also look up recipes for popular local dishes to see what the ingredients are. If anything has gluten in it online, I steer clear."
3. Always carry a snack with you.
"I bring gluten-free snack bars with me when I travel now," McKenna adds. "Whenever Bars are my favorites, because they pack well and pair easily with peanut butter for a quick protein fix. This way, I always have food on transit and don't get tempted to eat something that could make me sick (which totally happened on a bus in Malaysia and we barely got the driver to pull over at a rest stop!)
4. Locate the closest bathroom.
When traveling, I always look for a bathroom in advance. I always account for the unexpected, unanticipated plight for a toilet. Make it a habit. When entering a new surrounding (restaurant, train, etc.), search for a bathroom and of course, inquire about one if you cannot find it right away.
5. Prepare for back-up.
"I always remember to take multivitamins with me, especially Vitamins B/D & Iron," Worsham emphasizes. "Those are the first nutrients to deplete after a gluten attack and getting boosters from multivitamins are super useful."
Did I miss any tips for women travelers with digestive disorders? Mention @decorcione in a tweet. Traveling the World with a Digestive Disorder photo credit by Unsplash.